Arlington History
Page 4
---
15336.43 Robert 7 BIGELOW, was the son of Benjamin 6 ( Paul 5 , Cornelius 4, Samuel 3, Samuel 2, John 1) and Eunice (AIKEN) BIGELOW, was born 17 October 1797 at Norfolk, Litchfield, CT.
There is an interesting oral history about Jacksonville that mentions the Bigelow Plantation:
Arlington is an eastern suburb of Jacksonville that includes Floral Bluff
There is more history of Jacksonville including cemeteries and houses including Robert Bigelow at:
jackvil2.htm ; jackvil3.htm; jackvil4.htm; jackvil5.htm; jackvil6.htm; jackvil7.htm; jackvil8.htm ; jackvil9.htm ; jackvi10.htm; jackvi11.htm ; arling1.htm ; arling2.htm ; arling3.htm ; jackcem2.htm ; bluff1.htm ; bluff2.htm ;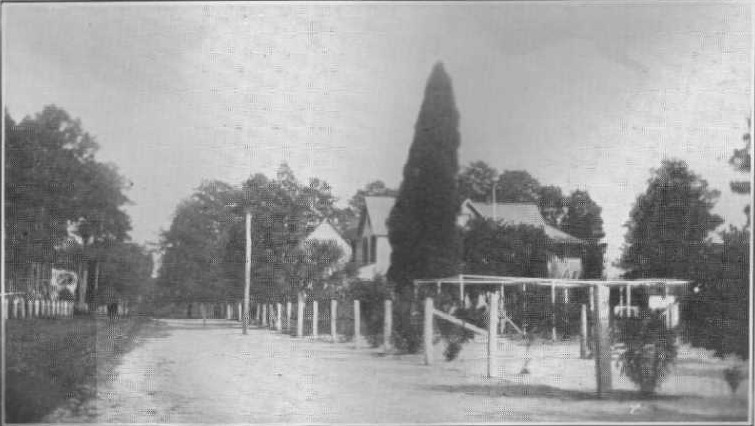 Cherokee Avenue, Egleston (arl10b.jpg)
Several good hard surfaced roads have been constructed. One connecting the ferry landing with the noted Atlantic Beach Highway about three miles distant and running at right angles to the river. Another running parallel to the river crossing the first named road one half mile therefrom and extending from the Atlantic Beach Highway on the south to Chaseville on the north, a distance of about four miles. This road is called the Chaseville Road and from it branches a road to the village of Floral Bluff. about one half mile. and another branch about two miles long due east to Gilmore which is a picturesque, scattered village on the banks of the St. Johns River shaded by gigantic live oaks. with nearby fruit orchards, fields and gardens. The arboreal beauty of this section can not be surpassed any where.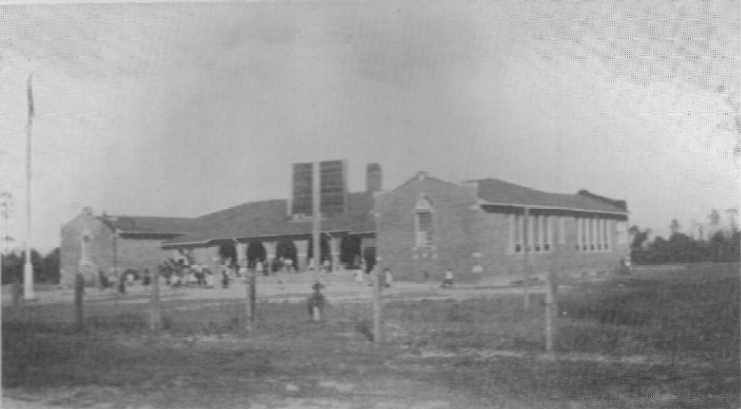 School House (arl8a.jpg)
An up to date school house was built in 1921 that cost $40,000. It was partly paid for by Duval County and partly by a bonded school district and has a present enrollment of 300 pupils and several teachers.The school embraces eight grades and the district is about eight miles north and south by six east to west.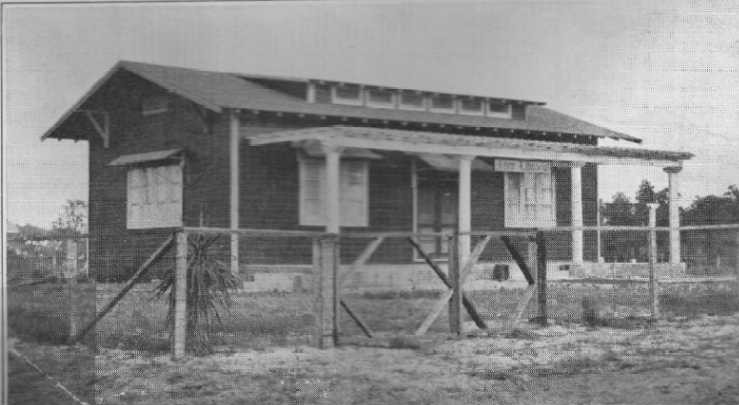 Eastern Shore Woman's Club and Free Library (arl8c.jpg)
Arlington Community House
continued on Arlington page 5 ...............

---
Modified - 01/19/2003
(c) Copyright 2003 Bigelow Society, Inc. All rights reserved.
Rod Bigelow - Director
< rodbigelow@netzero.net >
---
Rod Bigelow (Roger Jon12 BIGELOW)
P.O. Box 13 Chazy Lake
Dannemora, N.Y. 12929

< rodbigelow@netzero.net >

BACK TO THE BIGELOW SOCIETY PAGE

BACK TO BIGELOW HOME PAGE