Amasa 5 BIGELOW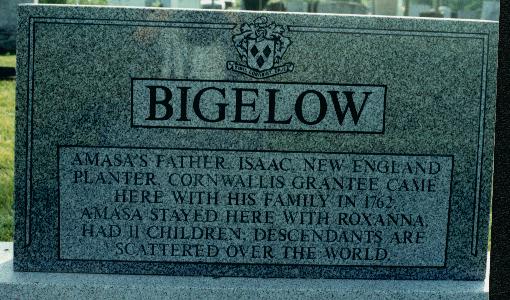 This photo was provided by Terry R Bigelow of Nova Scotia.
---
1592C Amasa 5 BIGELOW, son of Isaac 4 ( Isaac 3, Samuel 2, John 1), and Abigail (SKINNER) BIGELOW, was born in Colchester, New London county, CT, 11 February 1755. With his parents and family, he emigrated to Nova Scotia, Canada in the fall of 1761. His parents returned to New England some years later, but Amasa remained in Cornwallis, Nova Scotia. He was married there 09 November 1773 to Rosina Cone, of whom we have no birthdate, but she was a daughter of Reuben and Nem Cone. (see below) Her name is variously given as Roxana and Rozina. Amasa is said to have died accidentally by going through the ice on his own mill-pond about 1805. Rosina married (2) 04 October 1806 James Lyons. All their children were born in Cornwallis; Howe's Bigelow genealogy gives birth-years only, and not always with accuracy. Dates given below for children's births are from family records:

1592C.l+ Ebenezer, b 03 Feb 1774; d at Cornwallis, N.S.; 01 June 1858; m 28 Apr 1803 Ann Rand; res Cornwallis. 6 children.

1592C.2+ John, b 24 Sept 1775; d 10 May 1845 Pugwash, N.S.; m ca 1798 Tiazan Newcomb; res Pugwash. 8 children.

1592C.3t Daniel, b 09 Aug 1777; d 24 Aug 1863 Canso, N.S.; m (1) 05 May 1804 Emma Johnston; res OH, IL, and WI, but returned to Nova Scotia in his old age; m (2) _ Aug 1838 Jane Sleighton in Milwaukee, WI. 12 children.

1592C.4t Reuben, b 04 Aug 1779; d 26 Sept 1829 (below) Antigonish, Nova Scotia; m 09 Nov 1802 Lavinia Skinner; res Antigonish. 12 children.

1592C.5t Gideon, b 22 Sept 1781; was living Shelby, OH 1860, but we fail to find death, cemetery, or probate records; he m (1) unknown first wife; (2) ca 1830 Mrs. Mary McCart, who died 1850 age 65; he may be the same Gideon who married Mrs. Louise Bigelow in Milwaukee 1851. Full family not know.

1592C.6t Mary, b 22 June 1783; death date not known; in 20 Apr 1803 William Rand; res Cornwallis. 4 known children.

1592C.7 Abigail, b 20 Mar 1785; d ___ 1855; m 13 Mar 1803 Alfred Skinner (b 20 june 1778, son of Charles and Sarah Skinner); dau Ann Skinner m Ebenezer Foster Woodworth; other children not known.

1592C.8t Isaac, b 21 Mar 1787; d 12 Sept 1844 Milwaukee, WI; m 15 Sept 1817 Lavinia Loomer; res Milwaukee. 10 children.

1592C.9t Sarah, b 17 Jan 1789; d 21 Mar 1865 Millard, Walworth county, WI; m 22 Mar 1810 Benjamin Rand, farmer; res Nova Scotia and WI. 8 children.

1592C.At Rachel, b 01 Jan 1790; d 15 Oct 1845 Cornwallis, Nova Scotia; m 27 Dec 1808 David Loomer; res Cornwallis, Nova Scotia. 13 children.

1592C.B Ruby, b 1793; d 1876; m ca 1810 David Faulkner; res Sussex Vale, New Brunswick. Family not traced.

Sources:
The Bigelow Family Genealogy, Volume I, page 141;
Addenda Oct 2006;
Howe,Bigelow Family of America;
Addie Loomer Shepherd's Descendants of Stephen and Catherine Loomer;
civil and church records of Nova Scotia, OH, and WI;
cemetery records, Richland co, OH & Walworth co, WI;
correspondence with descendants;
censuses OH & WI;
Forge: The Bigelow Society Quarterly, vol.3, Pp.57-58, vol.5, p.26.
Note:
Name: Nancy L. Owen < nancyo@gbso.net >
From: Interlachen, FL
Time: 2000-02-15 00:55:38
Comments: This has been on my "Favorites" since 1998, just after Mr. Bigelow died. I think. Real happy to see all the
improvements you have added, and that it is now updated to 1/2000. I have been comparing my pages of "LOOMER
FAMILY AND ALLIED LINES" and the pages on BIGELOW researched in the Burton Collection of the Detroit Main
Library before 1981. My information shows Isaac (gen4) Bigelow married to Abigail Skinner, daughter of Ebenezer and
Sarah (Lord) Skinner. (not Abigail Lord) I am a descendant of 1592C.t AMASA BIGELOW (gen 5) m. Rosina (Roxanna)
Cone. If I hunt further in your pages, I hope to find them,. I am so far, very pleased with your beautiful work. Hope to see
more about Vol. II. Used to get the FORGE", AND HAVE MANY OLD COPIES ON MY SHELF. Used to live in
Pontiac, Mi. and attended 1 reunion held in Daytona, FL. Thank you for all you are doing. Keep it up. There are quite a
number of BIGELOW descendants who moved to S.E. Wisconsin. I am also descended from Amasa's daughter SARAH
BIGELOW who m. Benjamin Rand. Have pictures of her, and her sister Ruby in an album. Further tracing goes to daughter of Sarah Bigelow and Benjamin Rand to dau: Lavina Ann Rand m. James McHugh (my greatgreat grandparents) and then their
daughter Mary Jane McHugh b. 1841 m. Harris Loomer. I have 2 large framed pictures of these, my great-grandparents in
my home office! There is a large annual reunion of the LOOMER FAMILY ASSOCIATION in Walworth Co. WI.
(#68 in August.)
Note2:
does anyone have the name of Roxanna (or Rosena) Cole's mother? Her father was Reuben Cole, b. May 30, 1723 in East Haddam, Middlesex, CT., d. 1798 in Nova Scotia, and his wife shows up in the records only as "Nem".
Regards,
Luke Huisman
169 Pleasant View Estates, 53431 Range Road 221
Ardrossan, Alberta T8E 2K8
Ph. (780) 922-7651
e-mail: lukashuisman@compusmart.ab.ca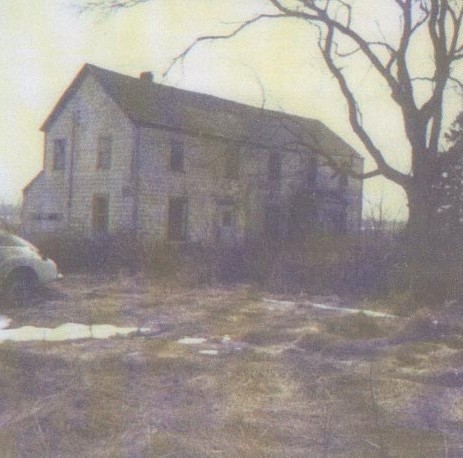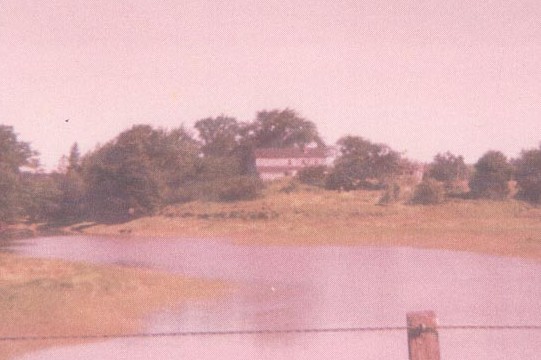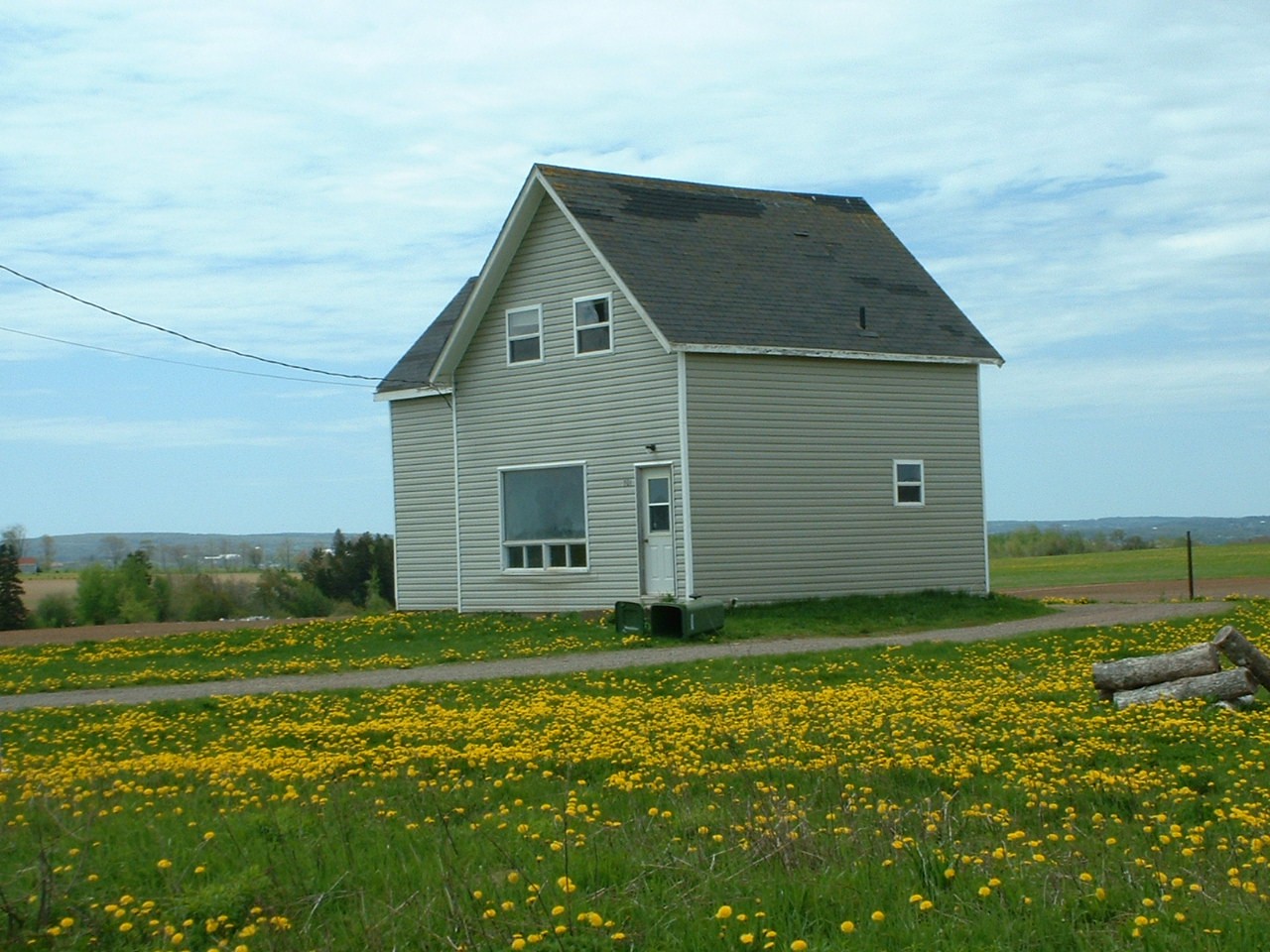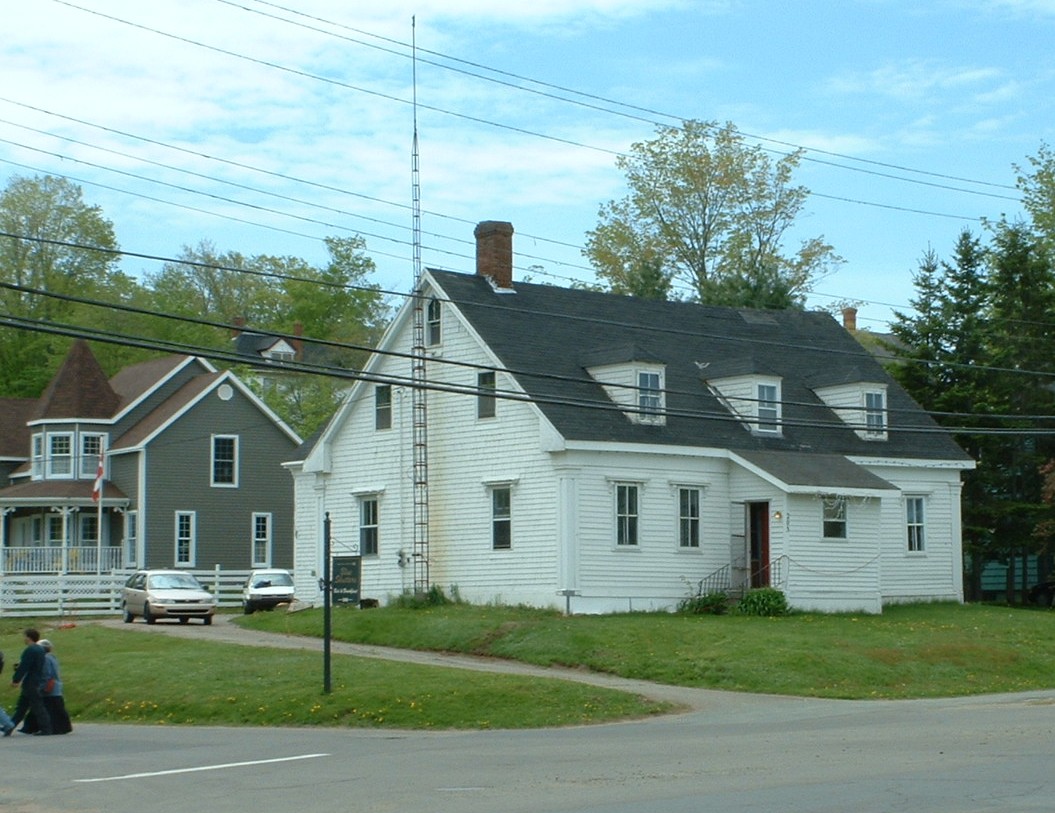 Amasa Bigelow
182 Longspell Road, Kingsport (Top left and right)
701 Wellington Dyke Road, Hilliton (Bottom Left)
179 Main Street, Wolfville (Bottom Right)
Property History :
· 182 Longspell Road was believed to be the site of the original Amasa house where Ebenezer Sr. may have been born.
· 701 Wellington Dyke was believed to be the location of land owned by Amasa Bigelow and where the remaining children may have been born.
· 179 Main Street was the site where Amasa was living at the time of his untimely death.
---
Modified - 05/17/2009
(c) Copyright 2009 Bigelow Society, Inc. All rights reserved.
Rod Bigelow - Director
rodbigelow@netzero.net
---
Rod Bigelow (Roger Jon12 BIGELOW)
Box 13 Chazy Lake
Dannemora, N.Y. 12929

< rodbigelow@netzero.net >