Albert Francis 9 BIGELOW
---
1555C.1133 Albert Francis 9 BIGELOW, son of Albert Smith 8 ( Horatio Ripley 7 , Horatio 6 , Abraham 5 , Abraham 4, Thomas 3, Samuel 2, John 1) and Mary (DeFord) BIGELOW, was born 04 October 1880 at Cambridge, Suffolk co, MA. He married 18 February 1903 Gwladys Williams. Albert died 19 June 1958 at Belmont, MA.

Children of Albert Francis and Gwladys (Williams) Bigelow: 4 children.

1555C.11331 Albert Smith Bigelow, b 01 May 1906 Brookline, , MA; d 08 Oct 1993 Walpole, MA; m 10 Sept 1931 Sylvia Weld (1909-2002) (see obit); 3 daughters; (see below)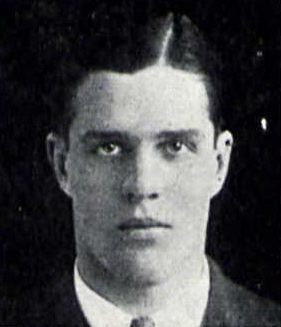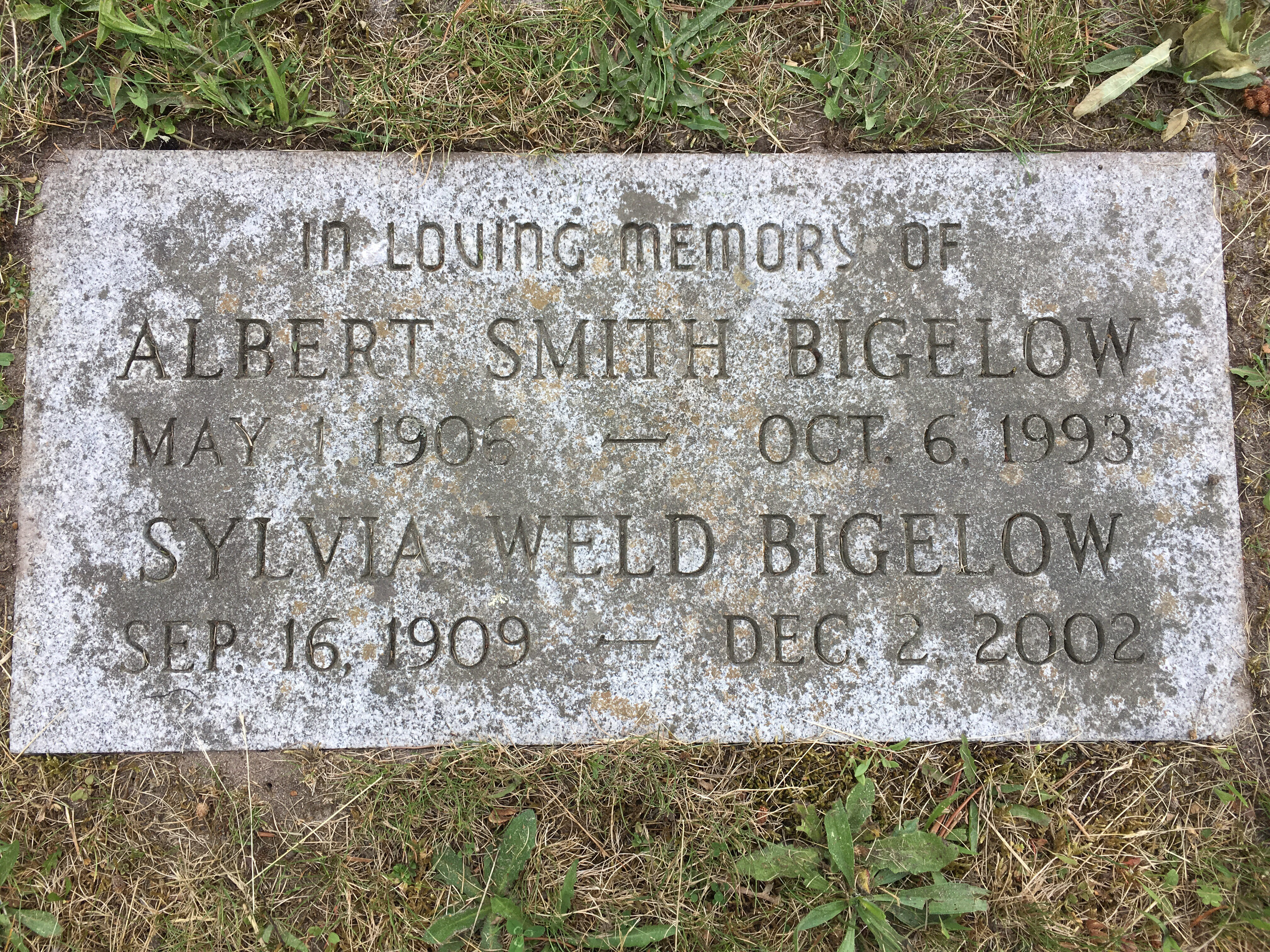 Albert Smith 10 Bigelow

Children:
1. Lisa Barclay Bigelow, b 27 Aug 1932 Cambridge, MA; d _____ ; m 4 times
2. Kate Lenthal Bigelow, b 29 Mar 1935 Cambridge, MA; d _____ ; m 05 June 1954 Nicholas Benton
3. Mary DeFord Bigelow, b 20 Sept 1946 Boston, MA; d 25 Apr 1947 Hanover, MA

Sources:
Bigelow Society,The Bigelow Family Genealogy, Vol II, pg 395 child;
Howe, Bigelow Family of America;
Sibley's Harvard Graduates;
Cambridge vital records;
The Seven Weld Brothers- Google Book
correspondence between Bigelow Society historian/genealogist and descendants.
e-mail from melissa Burrage...mburrage@channel1.com

Albert Francis was a law partner with Theodore Hoague 1908-1914 with the Boston firm of Warren, Hoague & Bigelow. Theodore Hoague was father of Inquirer, Mrs. Harland W. Huston, 31453 W. Hill road, Hartland, WI 53029, 27 July 1997 to Helena Roth who forwarded it to genealogist.

On the life of Albert Smith Bigelow, who died in Walpole, MA 1993. Albert was commanding officer to my friend, (WWII), and he has read a book about the murder of Albert's first wife, Josephine Noyes Rotch.

Josephine Noyes Rotch, the daughter of Arthur and Helen (née Ludington) Rotch, married Albert Bigelow on the 21st of June 1929. She, however, had resumed her affair with Harry Grew Crosby(#40058554), a publisher, within two months of their marriage, and then, on the 10th of December that year she and Crosby were found dead in an apparent murder suicide.

Published: October 8, 1993 New York Times
Albert Smith Bigelow, a pacifist who tried several times to sail into a nuclear testing area near the Marshall Islands in 1958 in a protest against nuclear weapons, died on Wednesday at a retirement home in Walpole, Mass. He was 87.
His family said he had had a long illness.
Mr. Bigelow, who served as a Navy lieutenant commander aboard destroyer escorts in the Pacific theater in World War II, became a Quaker and a follower of the teachings of Mahatma Gandhi in 1954.
On Feb. 10, 1958, he and three fellow Quakers set sail from San Pedro, Calif., in a 30-foot ketch, the Golden Rule, for Eniwetok Atoll in the Western Pacific to try to halt nuclear tests that were to be held there two months later. After first being turned back by storms, they eventually reached Honolulu but were never able to reach their ultimate destination.
Three attempts to reach Eniwetok were intercepted by Coast Guard cutters enforcing a Federal court injunction against entering the testing grounds. After the final attempt, the crew was jailed for 60 days.
Mr. Bigelow, a graduate of Harvard University and the Massachusetts Institute of Technology, began his career as an architect in New York, helping to design buildings for the 1939 World's Fair. But he soon left architecture and became an artist, frequently painting seascapes and nautical scenes.
After the war he was appointed housing commissioner of Massachusetts by Gov. Robert Bradford and helped build low-cost housing for veterans.
But Mr. Bigelow's religious convictions led him to participate in a 1954 protest of chemical weapons at Fort Dietrich, Md., and later to take in, with his wife, two women who had been disfigured by the atomic bomb that the United States dropped on Hiroshima, Japan, in Aug. 6, 1945.
That experience, he later wrote, "forced me to see that I had no choice but to make the commitment to live, as best I could, a life of nonviolence."
Besides helping to organize and taking part in demonstrations against nuclear warfare, Mr. Bigelow was an ardent advocate of civil rights. In 1961, as a Freedom Rider in the South, he was one of several people who were badly beaten by segregationists at a bus stop in Rock Hill, S.C.
He is survived by his wife of 62 years, the former Sylvia Weld; two daughters, Lisa Roberts and Kate Benton, both of Manhattan, eight grandchildren and eight great-grandchildren.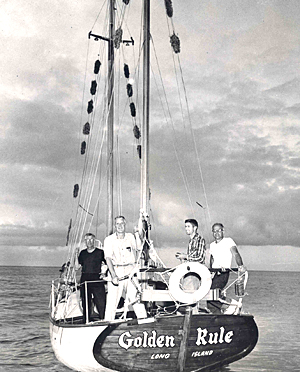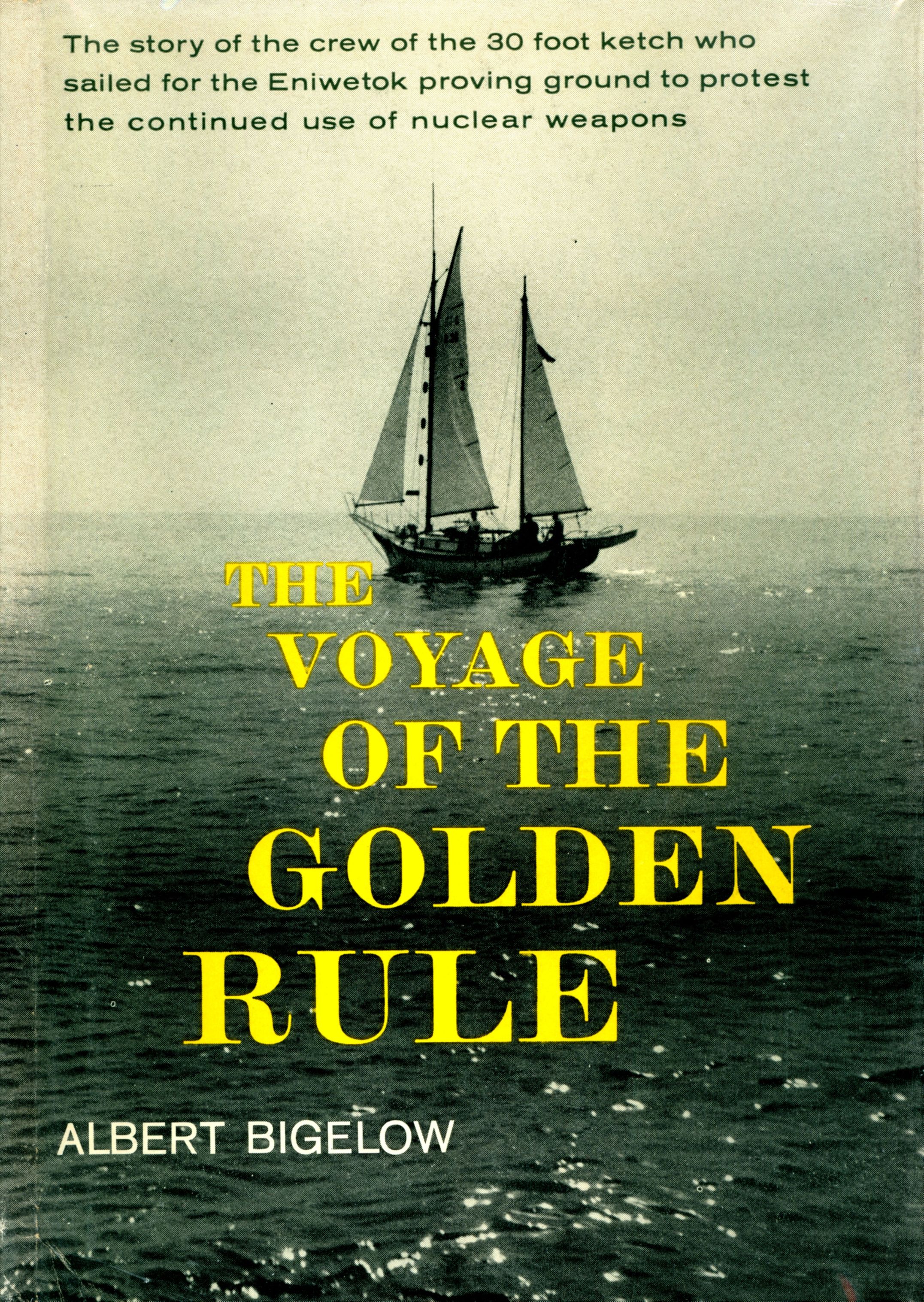 Bigelow, Albert, b. 1906
Papers, 1956-1961.
Architect, former Navy commander, and Quaker, who sailed the ketch Golden Rule into the U.S. atomic bomb test site in the Marshall Islands in 1958. (See photo). This act of civil disobedience resulted in the arrest of Bigelow and his shipmates and their imprisonment in Honolulu. Bigelow participated in other acts of civil disobedience as well.
Scattered correspondence (1956-1961), personal statements, illustrations, and drawings, ms. draft and publisher's contract of Bigelow's book, Voyage of the Golden Rule (1959), photos, and other papers, chiefly relating to the voyage of the ketch Golden Rule to Eniwetok Proving Grounds in the Marshall Islands (1958), a protest against nuclear weapons sponsored by the Committee for Non-Violent Action Against Nuclear Weapons, but also relating to Bigelow's other activities including the Mercury Project vigil in Nevada (1957) and Alabama freedom rides (1961). Includes scrapbook and ship's log of the Golden Rule, sketches made on board the Golden Rule and in prison in Hawaii, publicity releases and clippings, and film clip. Correspondents include Joseph S. Clark, Arthur M. Dye, Jr., Christian A. Herter, William R. Huntington, Beach Langston, Barbara L. Reynolds, Earle L. Reynolds, and Norman J. Whitney.
Albert Smith was in class of Harvard 1929

Sylvia Weld Bigelow, age 93, beloved wife of Albert Smith Bigelow, died Monday, 2 December 2002 in the Cambridge (MA) Hospital after a short illness. She appeared in original Broadway productions of Edith Wharton's "Ethan Frome" (Adapted for the state by Owen and Donald Davis) and Elmer Rice's "American Landscape". In later years, she graduated from the Stamford (CT) Hospital School of Nursing and was active in the religious Society of Friends and League of Womans Voters. She is survived by two daughters, Lisa Bigelow Roberts and Kate 'Kitty" Bigelow Benton both of New York City. Also surviving are eight grandchildren and nine great grandchildren. A memorial service was held Sunday, 15 December 2002 at the First Parish Church at 382 Walnut St., Brookline, Massachusetts
Sylvia was the daughter of Rudolph and Sylvia Caroline (Parsons) Weld. She had at least 2 sisters: Eloise Rodman and Priscilla Aldman Weld......................ROD 2008 "The Seven Weld Brothers"
Published: December 9, 2002
BIGELOW - Sylvia Weld. (Mrs. Albert Smith.) December 2, in Cambridge, MA. She is survived by daughters, Lisa Bigelow Roberts, and Kate (Kitty) Bigelow Benton, both of NY, eight grandchildren, and nine great-grandchildren. A memorial service will be held Sunday, December 15, at 1:00 pm in The First Parish Church, 382 Walnut St., Brookline, MA. In lieu of flowers, contributions may be sent to The Tobey Hospital, High Street, Wareham, MA 02571.
Bigelow Soc Library Files

---
Modified - 11/21/2021
(c) Copyright 2008 Bigelow Society, Inc. All rights reserved.
Rod Bigelow - Director
rodbigelow@netzero.net
---
Rod Bigelow (Roger Jon12 BIGELOW)
Box 13 Chazy Lake
Dannemora, N.Y. 12929

< rodbigelow@netzero.net >