Russel 7 BIGELOW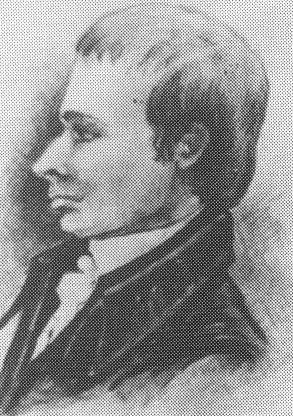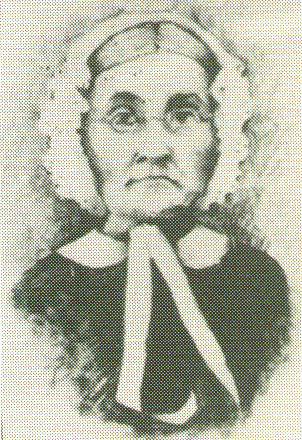 Russel 7 and Margaret (Irwin) Bigelow (above)
---
15923.23 Russel 7 BIGELOW, son of Russell 6 ( Isaac 5 , Isaac 4, Isaac 3, Samuel 2, John 1 ) and Lucy (SANGER) BIGELOW, was born at Chesterfield, Cheshire, NH on 24 February 1793. His parents later moved to northern VT, then to St. Armands, Quebec. Russel was a gifted child and read fluently at the age of six, having been taught by his mother. He was converted to the Methodist Church at the age of nine and while still in adolescence, he was instrumental in converting his own father to the Methodist faith. At the outbreak of the War of 1812, the entire family, including their grandmother Mary Bigelow, moved to Madison county, OH. Russel married on 29 May 1817 Margaret Irwin who was born at Burdon, KY 21 July 1797. Having been licensed to preach while very young, Russel found the frontier a rich field for his labors. He was soon known throughout OH for his revivals and camp meetmgs, upholding the firm stand of the Methodist Church against liquor. He held week long missions of preaching and hymn singing that left an influence remembered even into the 1900's. In the early 1830's, his health broke and he had to retire from his circuit riding, station preaching, missionary endeavors, presiding elder and delegate to the General Conference. In 1835, he was appointed Chaplain of Ohio Penitentiary. Again, his health failed and he died on Ol July 1835 in Columbus, of .'dysentary". His wife was by his side. He is buried in Greenlawn cemetery. His widow returned to the farm at Mansfield and refused to have the young family separated. Somehow she managed to feed, clothe and educate them all and she survived another thirty years, dying in Wadsworth, OH on 19 September 1867. (see below)
Children of Russel and Margaret (Irwin) Bigelow:
15923.231t Lucy, b 31 July 1818; d 0l Jan 1892 Quinder, KS.; m 20 Feb 1838 John Armstrong; 6 children. Lucy and all her brothers and sisters were m in Richland co., OH.
15923.232t Mary Jane, b 31 July 1821 Columbus, OH.; d 13 Aug 1874; m 23 Nov 1843 Rev. Thomas Pope; 4 sons.
15923.233 Jerusha, b 31 Dec 1823 Cincinnati, Hamilton, OH.; d 05 March 1866 N. Fairfield, OH.; m 18 June 1846 Dr. H. W. Owen.
15923.234 Martha, b 30 Jan 1826 Highland co., OH.; d 13 Sept 1867 Oskaloosa, IA.; m 25 Aug 1854 William Scott.
15923.235 Melissa, b 27 Mar 1828 Upper Sandusky, Sandusky, OH.; d 31 Oct 1871 Wadsworth, OH.; m 26 Dec 1850 Nathaniel Y. Mefford.

15923.236 Russel, b 0l Dec 1830 Mansfield; d 17 May 1841.
15923.237t William Irwin, b 12 May 1833 Columbus; d 22 March 1900 Gardner, KS; m 24 Feb 1855 Jane Lytle; 7 sons.
Sources:
The Bigelow Family Genealogy Vol. II Page 128;
Howe, Bigelow Family of America;
marriages of Union, Richl and and Madison counties, OH;
cemetery records OH; correspondence between descendants and Bigelow Society historian/genealogist;
The Descendants of Robert Armstrong, Indian Captive, by Ralph Armstrong, Jr.
Forge: The Bigelow Society Quarterly; vol 15 no 1; Jan 1986.pics above
Forge: The Bigelow Society Quarterly; Oct 1981.
Ohio Archaeological and Historical Publications Volume XIX; 1910;

New note 2010:
From: "Paul Janzen" <prjanzen@students.phc.edu>
Subject: Documents Regarding Russel Bigelow Circuit Riding Preacher
Date: Thu, 11 Feb 2010 19:20:25 -0500
Hi Mr. Bigelow,
I am the eldest son of Tim Janzen from Portland, OR. I am doing a research paper on Russel Bigelow (the Methodist Circuit-riding preacher 1793-1835) for one of my upper level courses in my History degree at Patrick Henry College in Purcellville, VA.
I am wondering if you would have access to any original documents written by Russel Bigelow such as letters, sermons, etc, or where to find them.
Also, do you know any Bigelow relatives who might have such documents in their possession, or who live in Columbus, Ohio and would be willing to look through the archives for original documents by Bigelow?
Any way you could help me would be greatly appreciated.
prjanzen@students.phc.edu

Notes from Forge 1986:
During the nineteenth century, when methodism was at its height in the United States, several Bigelows were occupied in the Methodist ministry, some with considerable local fame as preachers of great persuasion. Methodist revival week, held periodically in most communities, was a great opportunity for ministers to persuade sinners to reform, and provided a means of emotional outlet and social intercourse for the rural townships and small towns.
At least two of the Bigelows who were ordained as Methodist ministers have been featured or alluded to in Forge. The Oct 1981 issue contained a story about Rev. Russel 7 BIGELOW ( Russell 6 , Isaac 5 , Isaac 4, Isaac 3, Samuel 2, John 1 ), whose activity throughout the state of Ohio has been recorded in the annals of both the civil state and the Methodist church.
Through the kindness of his descendant Mrs. Beatrice Messer of Gardner, KS, we have the copies of portraits of Russel and his wife (above and on the cover of Jan 1986 Forge). From another descendant, Mary (Pope) Brunson, we have a extract or two from the book Cyclopedia of Methodism Embracing Sketches of its Rise, Progress, and Present Condition with Biographical Notices and Numerous Illustrations, revised edition of 1880:
"Russell Bigelow--one of the most distinguished and useful pioneer ministers of the M.E. Church. He was born in Chesterfield, NH in 1793 and died in Columbus, OH 1 July 1835 in the forty-third year of his age. He was converted in Vermont when nine years of age, and removed with his parents to Worthington, OH in 1812 and at nineteen years received license to exhort.
Another passage in the same book describes the career of Rev Noah 6 BIGELOW, son of Simeon 5 ( John 4 , Joshua 3 , Joshua 2, John 1) Thanks to Mrs. Messer and Mrs. Brunson for sharing family items.
More 2: Repeats some of above:
!!15923.23 R10774, Russel Bigelow, s/o Russell (Isaac, Isaac, Isaac, Samuel, John) and Lucy (Sanger) Bigelow, was born at Chesterfield, Cheshire co., NY on 24 Feb 1793. His parents later moved to northern VT, then to St.Armands, Quebec. Russel was a gifted child and read fluently at the age of six, having been taught by his mother. He was converted to the Methodist Church at the4 age of nine and while still in adolescence, he was instrumental in converting his own father to the Methodist faith. At the outbreak of the War of 1812, the entire family, including their grandmother, Mary Bigelow, moved to Madison co., OH. Russell married on 29 May 1817 Margaret Irwin who was born at Burdon, KY 21 July 1797. Having been licensed to preach while very young, Russel found the frontier a rich field for his labors. He was soon known throughout OH for his revivals and camp meetings, upholding the firm stand of the Methodist church against liquor. He held week long missions of preaching and hymn singing that left an influence remembered even into the 1900's. In the early 1830's, his health broke and he had to retire from his circuit riding, station preaching, missionary endeavors, presiding elder and delegate to the General Conference. In 1835, he was appointed chaplain of Ohio penitentiary. Again, his health failed and he died on 1 July
1835 in Columbus, of "dysentary". His wife was by his side. He was buried in Greenlawn cemetery. His widow returned to the farm at Mansfield and refused to have the young family separated. Somehow she managed to feed, clothe and educate them all and she survived another 30 years, dying in Wadsworth, OH on 19 Sep 1967.
Sources:
Howe, "Bigelow Family of America";
marriages of Union, Richland and Madison counties, OH;
cemetery records OH;
correspondence between descendants and Bigelow Society historian/genealogist [prior to 1995];
"The Descendants of Robert Armstrong Indian Captive" by Ralph Armstrong, Jr.
Mansfield, OH is a few counties NE of Bigelow Pioneer Cem.(see notes for his father, Russel Bigelow)--which lies in Brown twp. in Knox Co., OH. There stood a slowly-decaying Methodist Church, named for Rev. Russel Bigelow, pioneer minister to much of early OH and Northern Kentucky. Bigelow Society has more inquiries about him than most any other family member--see article in "FORGE" Bigelow Society Quarterly.October FORGE 1979, Vol.8, #4, p.72 & 73.

---
Hello Rod,
My name is Mary M. Ogilvie, and I am a grand-daughter of Willard Dell Bigelow. I live in Oswego, Illinois, am widowed and was just looking to see if I could Google some information about my grand-father or grand-mother Nancy Nesbit Bigelow. Grand-father died when I was 6, but I remember many things about him, and have a lovely old Morris chair of his that he sat in everyday.
I found so many interesting things as I went through the Bigelow Society information! I started out to see if I could
gain any information about a relative that was a Methodist Circuit rider and preacher. Lo and behold I discovered
Russel Bigelow (1793-1835), and I have his portrait hanging in my living room! It was always referred to as "the
ancestor" and at times was a question : who would inherit the ancestor? Well, I did, and for almost 50 years he has
been a "member" of our immediate family. At my point in life, I am 82, I become concerned about where things will go
when I die, and I am concerned about the future of the ancestor. Our sons are divorced, and their lives would not be
warming to him, I am afraid, and my grand-children are leading very busy collegiate lives.
My understanding was that the painting was done by an itinerant painter, and was found in a barn possibly in
Gardner. How it came into grand-father's hands is unknown. His two daughters, May Thorpe Bigelow and Jessie
Nesbit Martin (my mother) were in contact with Bigelows in Kansas during my early years. Grand-mother came to
live with us in Washington, D.C. in 1939 after grand-father's death. My mother, Jessie Martin was married to Seymour Guy Martin, and they lived in Evanston, Illinois where he taught Philosophy at Northwestern University. He passed away in 1934, leaving my mother a young widow with 3 children under 7. Mother then moved to Washington, D.C.,
at my grand-father's insistence.
This seems to be a "long short" letter, but I became so interested to learn about Russel Bigelow (in the portrait he is
supposed to be saying "Rose be kind to Anna") that I looked to see if I could contact anyone. This boils down to a
question that if there is anywhere, or anyone who would be interested in this portrait I would like to know and be in
touch with them. It is rather handsome, a bit over 2' x 3' with a very good gold frame, and a museum light above it.
I would be happy to give this portrait to an appropriate person /place,, and would ship it. I tried to take a shot on my cell phone, but I don't handle it well. Unfortunately, I am a double amputee in a wheel chair, but I will try to have a
friend take a photo if you would like to know more.
My address is Mrs. Mary Ogilvie, 3820 Wolf Rd., Apt. 219, Oswego, IL 60543-8498, and my e-mail is
maryeeyore@gmail.com and my phone is 630/606-0173
Look forward to hearing back about the Bigelows!
Sincerely,
Mary Ogilvie
Monday, September 14, 2015
---
Modified
- 05/04/2016
(c) Copyright 2016 Bigelow Society, Inc. All rights reserved.
Rod Bigelow - Director
rodbigelow@netzero.net

---
Rod Bigelow (Roger Jon 12 BIGELOW)
Box 13 Chazy Lake

Dannemora, NY 12929

rodbigelow@netzero.net

BACK TO THE BIGELOW SOCIETY PAGE

BACK TO BIGELOW HOME PAGE