Budd Elverton 9 BIGELOW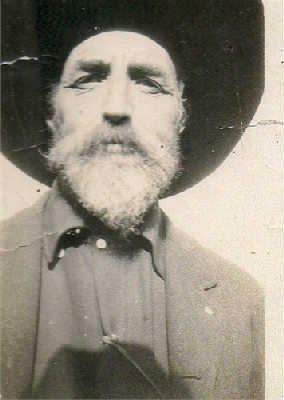 Budd Elverton 9 BIGELOW (see below)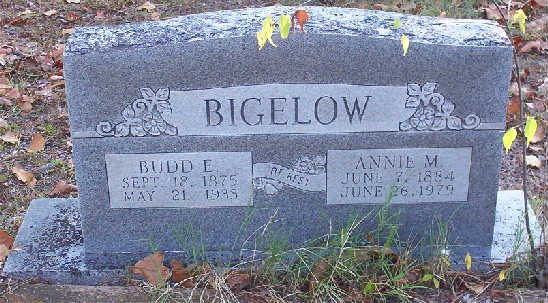 ---
159B1.1733 Budd Elverton 9 BIGELOW, son of Elverton Pod 8 ( Ferrand 7 ( Elisha 6 , Elisha 5 , Elisha 4, Isaac 3, Samuel 2, John1) and Mary Jane "Jennie" (BETTS) BIGELOW, was born at Whiting, Monona co, IA on born 18 November 1875 He married there on 09 September 1903, to

Annie Matilda Hughes

. She was the daughter of George Absalom "AB" and Sarah Ellen (Robinson) Hughes. Annie was born 07 June 1884 in Gallipolis, , OH They lived at Whiting, Monona co, IA until the birth of their 7th child, when they moved to Waldron, Scott co, Arkansas. Supposedly, the move was for Annie's health and "it must have been good for her since she lived to the age of 95 and was mentally alert up to the last." The "last" was 26 June 1979 at Waldron, Scott co, Arkansas. Budd had died at Waldron on 21 March 1933

(May 21, 1933 above on stone)

. The children of Budd Elverton and Annie Matilda were all but the last, born at Whiting, Monona co, IA. (more)

Children of Budd and Annie (Hughes) Bigelow:

159B1.17331 George Elverton, b 03 July 1904 Whiting; d 02 Sept 1991 ; m _ Dec 1926 Vilda Elizabeth Moore (1908-1972); 2 children: George Elverton and Georganna Bigelow (see obit)

159B1.17332 Normon Eugene, b 25 May 1908 Whiting; d 14 Apr 1991(aged 82) Waldron, Scott County, Arkansas;


159B1.17333 Mary Ellen, b 11 Aug 1909 Whiting; d 20 May 1993 Eureka, Humbolt co, CA; m (1) 24 Oct 1934 Elmer Raymond Raulston (he d 1958); 2 children: Annie Gertrude and Norman Raymond Raulston; m (2) _ Apr 1963 Joseph Warren Riecke, jr (1903-1996).

159B1.17334 Truman David, b 03 Apr 1911 Whiting; d 04 Aug 1913 Whiting;

159B1.17335 Annie Irene "Irene A.", b 05 Jan 1914 Whiting; d 06 Dec 2002 Fruita, CO; m _ May 1934 Junious Alonzo Waid (1912-1985); 2 children: Junious, jr. and Charles Waid; (see below)

159B1.17336 Louisa Katrina, b 04 Sept 1916 Whiting; d 19 Dec 2007; m 08 Apr 1942 Glen Burr; 5 children: Nancy C., Glenda, Phyllis, Marilyn, and Jeannie Burr; (see below)

159B1.17337t Esther Elizabeth, b 19 Aug 1921 Waldron; d 20 Dec 2002 ; m 12 Mar 1941 John Lafayette Wagoner; res. Ukiah, Mendocino, CA; 3 children: Elizabeth Ann, Truman David, and Sandra Kay Wagoner;

Sources:
Bigelow Society,The Bigelow Family Genealogy, Vol II, pg 435 child;
January 1997 FORGE: The Bigelow Society Quarterly Vol. 26, No. I
Journal of Budd Elverton Bigelow, sent by grand daughter, Elizabeth Ann (Wagoner) Ward, June 1998
Bigelow Society records from correspondence with family descendants.
Find a Grave
Son of Elverton Pod Bigelow (b.2/13/1842 d.11/23/1893) and Mary Jane Betts (b.11-22-1845 d. 6-15-1931) from Eagle, Wisconsin. Sometime around 1875, Elverton and Mary Jane moved from Eagle, Wisconsin to Whiting, Monona Co. Iowa. They built a new house with green wood which shrank causing gaps and making the house too cold to live in. They moved into a dugout for that winter and that is where Budd Elverton Bigelow was born on November 18, 1875.
(Headstone is incorrect). Married Annie Matilda Hughes on 09 September 1903 in Whiting, Monona County, Iowa. They had six children, one of which died in infancy before they moved to Waldron, Arkansas in the spring of 1917 where their last child was born. Budd died from mouth/throat cancer on 21 May 1933 at the age of 57 in Waldron Arkansas. According to my mother, Louise Bigelow Burr, he was the first person in Waldron to ever be embalmed, which they did in their home.
At his request, he was buried in his military school uniform and was also taken by horse drawn wagon from their home to the cemetery, which was a great embarassment to my mother who was 16 at the time. Obtained from Wisconsin Veteran's Museum:
Elverton Bigelow (Budd Bigelow's father)
Offical Record: Entered service April 26, 1861. Enlisted into Company K Second Wisconsin Infantry from Eagle, Wisconsin. {also listed as "Elerton"} Coporal, transferred in the company to Battery A, First Wisconsin Heavy Artillery, December 8, 1861. Corporal, Sergeant, First Sergeant, Sergeant Major: mustered out of service July 6. 1864, term expired; see Company E. Engagements: Blackburn's Ford, VA, Bull Run 1st, VA
Sergeant Major Elverton Bigelow
Official Record: Entered service April 25, 1864. As Staff from Eagle, Wisconsin. From Company A; transferred to Company A as First Sergeant. No battle records found.
Junior 1st Lieutenant Elverton Bigelow
Official Record: Entered service September 19, 1864. Enlisted in Company E First Wisconsin Heavy Artillery from Eagle, Wisconsin. Mustered out of service June 26, 1865. No battle records found.
Family history: No list of injury was found, but he recieved a wound to the foot/leg at sometime, and came home to Eagle and was nursed by youngest sister Sarah



2010 notes:
Dear Rod,
Here are the pictures that I wrote to you about for Budd E Bigelow 91733. I hope you can use them, 2 of them are really small.
The changes I would like to make are as follows:
17331: George Elverton died 2 Sept 1991

17335: Annie Irene's husband should be Junious Alonzo Waid and the children's last name needs to be changed to Waid as well.

17336: Louisa Katrina's husbands name should be spelled Glen and they were married 8 April 1942.

17337: Esther Elizabeth died 20 Dec 2002

Jeannie Brown < jebrown@clarkpest.com >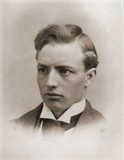 A small photo of Annie Matilda Hughes and a younger image of Budd

Annie Matilda Hughes
was the daughter of
George Absalom
"AB" and Sarah Ellen (Robinson) Hughes. Annie was born 07 June 1884 in Gallipolis, OH. Her father George was born 08 Dec 1861 and died 13 Feb 1932 (
see below
). Annie's mother Sarah was born 02 Apr 1855 and died 30 Jan 1901.
<>
From: Tracy Waid tracywaid.chef@gmail.com
We have this
below
with the name
g a hughes
on the inside of it. We have been trying to find information for years. Looking into family back ground I found an Annie Bigelow. My husbands grandmothers mother. Do you have any information on Mister Hughes?
We also have black and white pictures of the family that we do not know who they are, maybe you might.
<>
Tracy Waid

<>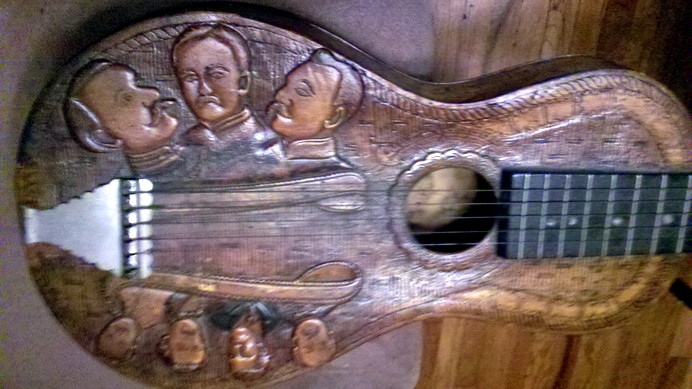 <>
<>
<>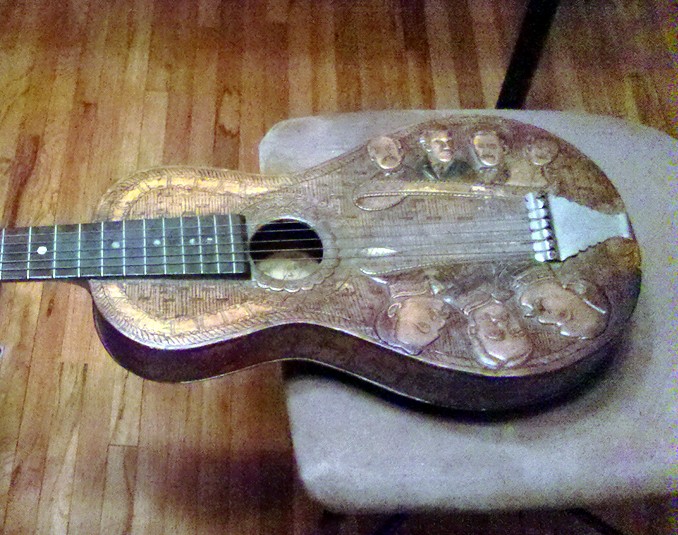 <>
---
159B1.17335 Annie Irene 10 Bigelow, was born 05 January 1914 at Whiting, Monona co, Iowa. She married Junious Alonzo Waid in Waldron, Scott co, Arkansas in May 1934.
She died 06 December 2002 in Fruita, CO. She is survived by two sons, Junious and Charles both of Colorado and numerous grandchildren. She is also survived by two sisters, Louise Bigelow Burr of Windsor, California and Esther Bigelow Wagoner of Ukiah, California. She was preceded in death by two brothers, George Elverton and Norman Eugene Bigelow and one sister, Mary Ellen Bigelow Raulston Riecke.

---
159B1.17336.1 Nancy C. 11 Burr, daughter of Louisa Katrina 10 Bigelow, and Glen Burr. She died at age 59 of Windsor, California, on 23 Nov 2002, after a brief illness. She is survived by her father and mother, Glen and Louisa (Bigelow) Burr of Windsor, California; two daughters; three grandchildren; four sisters, numerous nieces and nephews. Nancy worked for more than 20 years for the County of Sonoma, California.
Bigelow Society Quarterly, "Forge, " Jan 2003, Vol 32, No 1, pg 18.

---
Georganna Bigelow, b abt 1935; d 02 Jan 2006 Waldron, AR; m abt 1961 Jack Cross;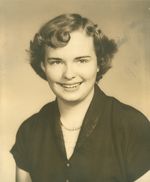 Georganna (Bigelow) Cross, 71 of Waldron, Arkansas passed away Monday, January 2, 2006 in a Waldron hospital. She was preceded in death by her loving parents George and Vilda Bigelow. Georganna was a nurse at St. Edward Mercy Medical Center and the Scott County Hospital where she was the director of medical records. She was also a poultry farmer and a member of the Temple Baptist Church.Memorial service will be at 10:00 a.m. Wednesday, January 4, 2006 at the Temple Baptist Church

She is survived by her husband of 45 years, Jack Cross of the home; one son Mark Cross of Waldron, Arkansas; and one daughter, Lisa Cross of Waldron, Arkansas

January 2008 FORGE: The Bigelow Society Quarterly Vol. 37, No. 1; obit




---
Louisa Katrina 10 Bigelow, b 04 Sept 1916 Whiting; d 19 Dec 2007 Windsor, AR age 91; m Glenn Burr; 5 children, including Nancy C. Burr (above):
January 2008 FORGE: The Bigelow Society Quarterly Vol. 37, No. 1; obit


---
Modified - 03/19/2022
(c) Copyright 2013 Bigelow Society, Inc. All rights reserved.
Rod Bigelow - Director
rodbigelow@netzero.net
---
Rod Bigelow (Roger Jon12 BIGELOW)
Box 13 Chazy Lake
Dannemora, N.Y. 12929

< rodbigelow@netzero.net >