Joshua Cushman 8 BIGELOW
Joshua Cushman 8 Bigelow
---

16251.212 Joshua Cushman 8 BIGELOW, son of Joshua Cushman 7 ( James 6 , James 5 , James 4 , Jonathan 3, Joshua 2, John 1), and Eliza (PISHON) BIGELOW, was born at Norridgewock, Somerset co., ME on 18 January 1826. He went into Australia and married there 27 November 1856 Margaret "Maggie" Thompson who was born in Carlisle, England on 21 September 1836. They both died at Bright, Australia - she on 14 January 1910 and he on 25 December 1912.

Children of Joshua and "Maggie" (Thompson) Bigelow, all born in Australia:

16251.2121 Charles Snow, b 02 Nov 1857; d ____ ;

16251.2122 Eliza Maggie, b 23 Dec 1859; d ____ ;

16251.2123 John, b 09 Mar 1960 Bruorong, Queensland, Australia; d 24 Mar 1867;

16251.2124 James Amasa, b 09 Apr 1862 Yackandandoh?, Victoria, Australia; was married and had at least 1 son, James.

16251.2125 Fannie Elizabeth, b 10 Apr 1864; died young;

16251.2126t Joshua Cushman III, b 01 Apr 1866 Yackandandoh; d 26 Oct 1929 Brisbane, Australia; m Mrs. Margaret ( ___ ) Hamilton; 3 children. (see below)

16251.2127 Alonzo, b and d 1869;

16251.2128 Alonzo Thompson, b 18 May 1870; d 20 Feb 1910;

16251.2129t Alphonzo George, b 26 Jan 1872; d 02 Oct 1926; m Caroline Edith Bolger; several children;(see below)

16251.212A Hiram Preston, b 16 Aug 1876; d _____ ;

16251.212B Ernest Sidney, b 31 July 1879; d ______ ;

Sources:
The Bigelow Family Genealogy, Volume II, page 478-479;
Howe,Bigelow Family of America; page 446;
Family Bible;
Photos from J. Lewis; R.S.D.; Evansford 3371; Australia; copies in Bigelow Society Library
See page 2 for more photos;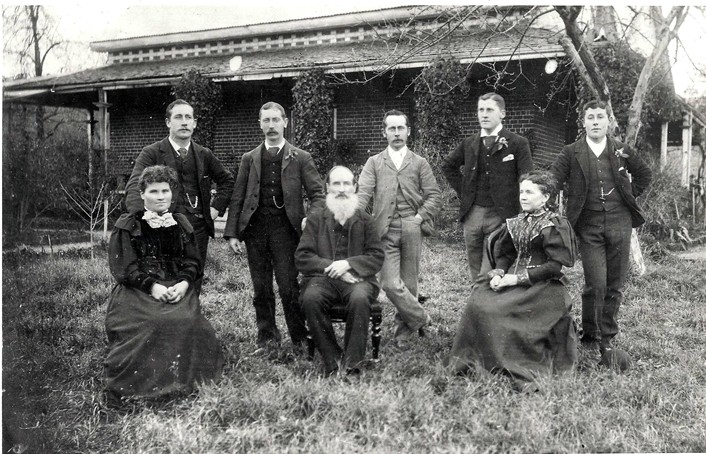 Seated Left to Right:
Eliza Maggie Bigelow, Joshua Cushman Bigelow, and wife Margaret (Thompson)
Standing Left to Right:
Alphonso George Bigelow, and far right Ernest Sydney Bigelow
others not identified (full size picture)
New Note:
Date: 01 Nov 2004
From: Anthony Bigelow < anthonybigelow@hotmail.com >
Seeking information on Joshua Cushman Bigelow, born 15 December 1797, Skowhegan, Somerset, Maine.
I am related to his first son, Joshua Cushman Bigelow jnr. born 1826, Norridgewock, Maine.
Any information gratefully received.
Reply from Michael Barris:
http://www.familysearch.org has Joshua Cushman Bigelow (15 December 1787, Showhegan, Somerset County, Maine-9 May 1887), the son of James Bigelow and Betsy Davis. I cannot trace him further. His spouse is Eliza Pishon, whom he married 7 October 1823 in Skowhegan.


Note:
Date: Mon, 28 Jan 2002 19:38:36 +1100
From: Leslie Cushman Bigelow < biggs@ozemail.com.au >
Joshua Cushman Bigelow 16251.212t Born USA, married & died in Australia
Unable to access information from database
I am great grandson of above, my father Leslie William Bigelow, my grandfather Alphonso George Bigelow (see below).
Leslie Cushman Bigelow
---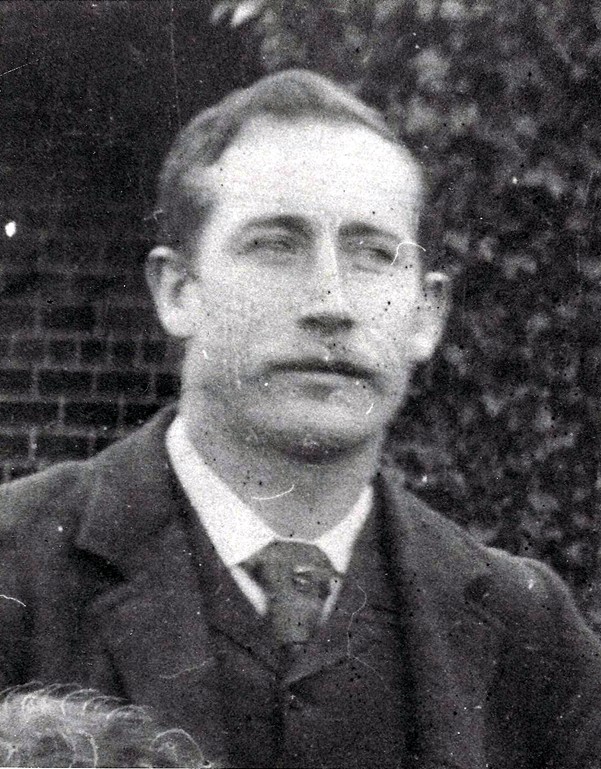 16251.2129 Alphoso George 9 Bigelow,
son of
Joshua Cushman 8 II
Bigelow
, etc. and Margaret
(Thompson) Bigelow, was born 26 January 1872 in Australia. He married Caroline Edith Bolger and had several children. Alphonso died 02 October 1926.
Children of Alphonso and Margaret (Hamilton) Bigelow:
16251.21291 Leslie William, b __ 1900 ; d ___ 1969 ; m ??; son; Leslie Cushman Bigelow;

16251.21292 Margaret, b ____ ; d ____; m Maurice William Isaac; son: Maurice Alphonzo Isaac; married with children;

16251.21293 Lilian May, b ___ 1907; d ___ 2002; m Archibald McDonald HADDOW (1902-c1998) (see below)

---
16251.2126 Joshua Cushman 9 Bigelow, III, son of Joshua Cushman 8 II Bigelow, etc. and Margaret
(Thompson) Bigelow, was born at Yackandandoh, Australia on 01 April 1866 . He married at unknown date m Mrs. Margaret ( ___ ) Hamilton; Joshua died 26 October 1929 Brisbane, Australia; 3 children.

Children of Joshua and Margaret (Hamilton) Bigelow:

16251.21261 Raymond, b ____ ; d _____ ; m ??; dau. Gwen Bigelow;

16251.21262 James Amicey, b ____ ; d ____; m 10 Sept 1824 Eva Jenkins at Nambour, Queensland, Australia;
son: James Edgar Bigelow, b 17 Aug 1925 Brisbane; m 15 Apr 1949 Jean Joyner; 2 children; (FTM)
dau: Valerie Bigelow, b 10 Oct 1932 Cooparoo, Aust.; m 09 Apr 1949 Ronald Keith Henderson; 6 children; (FTM)

Note from Genealogy.com:

Joshua Bigelow in: American Australian Heritage Exhibition in Australia
Posted by: keith smiley (ID *****7916) Date: June 12, 2005 at 21:59:37
Melbourne: TUESDAY June 7th, 2005
At the Museum of Victoria in Melbourne, Australia,the first-ever American Heritage Exhibition which was entitled Cowboys,Church Bells and Curtain Calls' was launched by the US Consul General, Mr David Hopper, with guest speakers, Dr David Greene, CEO Museum Victoria, and famous Australian movie actor Gus Mercurio - keynote speech was given by Keith Smiley, who is founder of the Australian Society of American Descendants which proposed the idea of an American heritage display. Joshua Cushman Bigelow was mentioned in the exhibition and catalogue and in the speech given by Keith who coordinated the research and put the exhibition together. He is the great great grandson of Shepherd Parkman Smiley who was from Skowhegan in Maine, and descended from Francis Smiley of Haverhill MA who arrived in 1727 from Antrim Nth Ireland - the Bigelows in Australia used the name of their family home 'Bloomfield' which is so close to Skowhegan where the Smileys, Westons, Dinsmores, Snow and many other Somerset families came from and were mentioned in the exhibition..

The Exhibition received nearly a full page of editorial in the daily Melbourne tabloid newspaper, The Age, and has been well-received throughout the capital city and the State of Victoria. The Exhibition will remain open until August 22nd.
The Exhibition is expected to travel thoughout capital and regional cities in Australia.

Keith concluded his speech by saying that "finally American immigrants are being recognised for their contribution to Australia with this wider Project, and will thus be placed on the multicultural map of Australia."

If you can contribute to this body of knowledge regarding American Australians, or wish to have more information go to:
www.americanaustralians.org
or write:

Keith Smiley
PO Box 2130
Bayswater Victoria,
Australia 3153
Or email: keithos@optusnet.com.au
http://genforum.genealogy.com/bigelow/messages/647.html

Guest Book: Friday 06/29/2007
Name: Ruth Symons
E-Mail: mrsymons@bigond.net.au
Location: Australia
Comments: Hi, my husband, Anthony (known as Tony) is descended from John BIGELOW as follows.
* Anthony Bruce SYMONS
* Shirley Jean HADDOW 1929- m) John William SYMONS 1929-2004
* Lilian May BIGELOW 1907-2002 m) Archibald McDonald HADDOW 1902-c1998
* Alphonzo George BIGELOW 1872-1926 m) Caroline Edith BOLGER
* Joshua Cushman BIGELOW 1826-1912 m) Margaret THOMPSON
*Son of Joshua Cushman7 (James6, James5, James4, Jonathan3, Joshua2, John1). Ruth and Tony Symons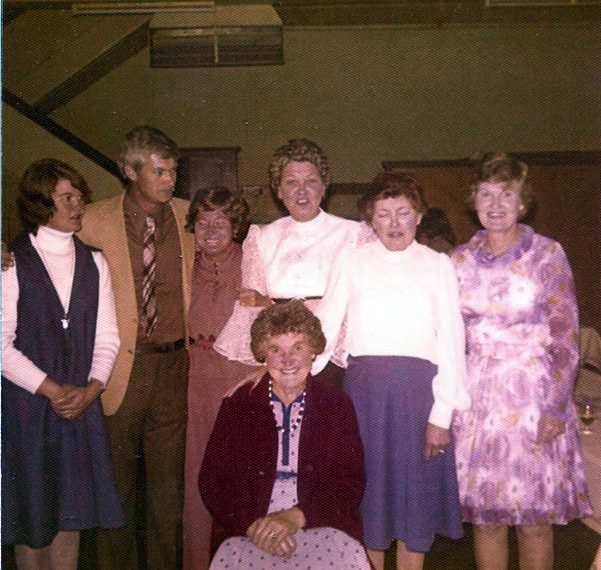 Lilian May (Bigelow) Haddow (seated)
Children (left to right)
Nola Valerie Sedman, Douglas MacDonald Haddow, Norma Margaret Fielder
Shirley Jean Symons, June May Weston, Joy Lilian Lewis

In order of Birth:
1.
June May (Haddow) Weston,
2.
Joy Lilian (Haddow) Lewis
3.
Shirley Jean (Haddow) Symons
4.
Norma Margaret (Haddow) Fielder
5.
Douglas MacDonald Haddow,
6.
Nola Valerie (Haddow) Sedman,
---
Modified - 08/27/2009
(c) Copyright 2009 Bigelow Society, Inc. All rights reserved.
Rod Bigelow - Director
rodbigelow@netzero.net
---
Rod Bigelow (Roger Jon12 BIGELOW)
Box 13 Chazy Lake
Dannemora, N.Y. 12929

rodbigelow@netzero.net

BACK TO THE BIGELOW SOCIETY PAGE

BACK TO BIGELOW HOME PAGE