John Smith 8 BIGELOW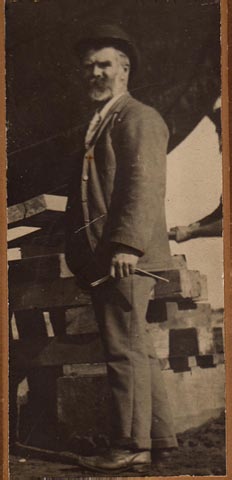 John Smith 8 Bigelow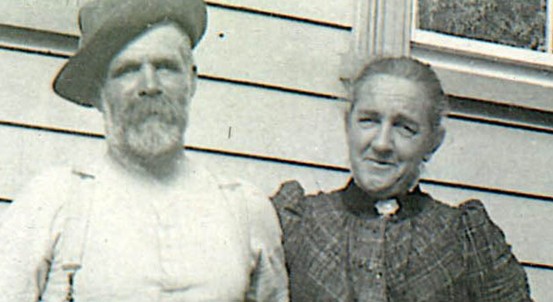 John Smith and Mary Jane (Brown) Bigelow
Pictures from Ken Mutch
---



1592C.231 John Smith 8 BIGELOW, son of John 7 ( John 6 , Amasa 5 , Isaac 4, Isaac 3, Samuel 2, John1) and Jane (SMITH) BIGELOW, was born 1851. He married Mary Jane Brown. (See picture above); ( 5 children see below)

Children of John Smith and Mary Jane (Brown) Bigelow:

1592C.2311. William 9 BIGELOW-28872, b ___ ; d _____ ; 3 children; (see below)
1. John Edward Bigelow, b 1902 (2 children Margaret, Elizabeth, both alive)(John may also be known as Jack Bigelow)

2. Felicia Mary Bigelow, b 1905 m Noel Shaftesbury Gaze 19 May 1932 (3 children Christopher Franklin, Olwyn Anne (m Halder), Stuart Goodwin, all alive)

3. Winifred Amy Bigelow, b ?1907 m Douglas Bird (1 child: Barbara alive) Winifred also raised three children of her husband by former wives.


1592C.2312. John Harold 9 BIGELOW-28874; b __ 1879; d 12 Dec 1961; m Eva Eliza MATTHEWS-28875 (b ____ ; d 02-07-1957); a bookseller in Auckland until around 1960 (see stone below)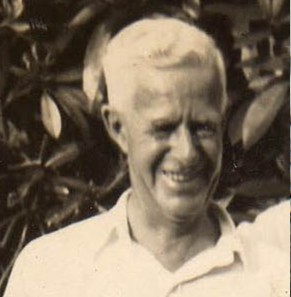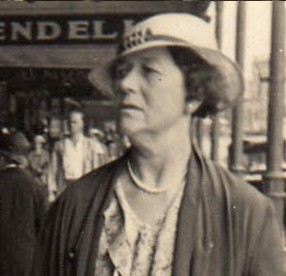 John Harold Bigelow
Eva (Matthews) Bigelow
3 children of John Harold and Eva (Matthews) Bigelow: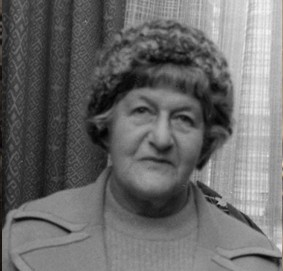 1.Doris Eva BIGELOW-28876; b ____ ; d _____ ; m Roy BROCKETT-28879;
Child:
a. Sandra Brockett, b ____ ; d _____ ; m Ken Mervyn Mutch (NZ)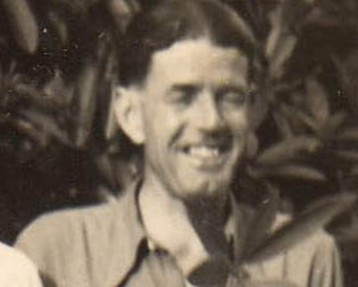 2.Roy BIGELOW-28877;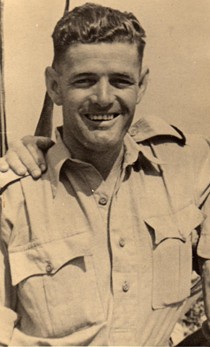 3.
Godfrey Selwyn
BIGELOW-28878; m Gwen JOHNSON-28880;
2 children:
1.John BIGELOW-28881; m Donna STOREY-28883;
2.Allan Rockwell BIGELOW-28882; m Pauline SMITH-28884;
1592C.2313 Edward Frederick 9 Bigelow, b _____ ; d _____ ; (3 sons - Lindsey, Terrence, Brian) wounded in World War I
Children of Edward Frederick Bigelow:
1. Terence, b ___ 1917 NZ; d _____ ; (see below)
2. Lindsey, b _____ ; d _____ ;
3. Brian Edward, b _____ ; d _____ ;
Note:
Saturday 03/28/2009 5:42:18am
Name: Paulette Koellner
E-Mail: paulette_marty@xtra.co.nz
Comments: Wow, it is hard to believe that my children have so many ancestors! My children are the great grandchildren of Terence Bigelow (b. 1917) in New Zealand.
Paulette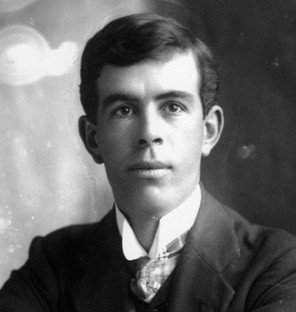 1592C.2314 Reginal (Reginald) Rockwell 9 Bigelow, b _____ ; d _____ ; pic above
Children of Reginald Rockwell Bigelow:
1. Joan, b _____ ; d _____ ;
2. Betty, b _____ ; d _____ ;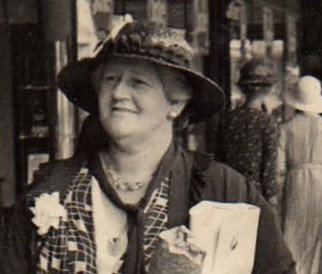 1592C.2315 Olive 9 Bigelow, b _____ ; d _____ ; (Mrs Stewart – husband was a grocer and politician in Northland, NZ) pic abov
1592C.2316 Daisy Winifred 9 Bigelow, b _____ ; d _____ ; Charles Roderick Dreadon is associated with Daisy

Note: from Roy Bigelow, P.O. Box 420, Auckland, New Zealand writes: Vol. I, page 280, 1592C.23, John Bigelow, conflict in records where one states his second wife, Mary, was 43 at m. to John while another states she b ca 1824 and m. John, 1843. Also reported she d. in NZ on 22 Nov 1883; another conflict states John died in Auckland, NZ and bur there (?). "Forge" Quarterly magazine of Bigelow Society, Jul 1997, Vol. 26, No. 3, page 56.

---
Note from Descendant:
Ken Mutch E-Mail: mutch@callplus.net.nz
1998-06-06
New Zealand

My Mother in Law was a Bigelow. I have been gathering information on the family Bigelow for some years -along with the huge amount for all our other connections. I have a connection in Australia - James Bigelow. We have exchanged info over the last year. The line comes through:
1. John Bigelow - Mary Warren
2. Samuel - Mary Flagg
3. Issac - Mary Bond
4. Issac - Abigail Skinner
5. Amasa - Rosina Cone
6. John - Tyra Newcomb
7. John - Mary Rockwell (NZ)
8. John Smith - Mary Anne Brown (NZ)
9. John Harold - Eva Eliza Matthews (NZ)
10. Doris Eva Bigelow - Roy Brockett (NZ)
11. Sandra Brockett - Ken Mervyn Mutch (NZ)
Ken Mutch
Note2:
Name: Frank Gaze gaze@taranaki.ac.nz
Website:
From: 2 Telford Terrace, Oakura 4650, New Zealand
Time: 2000-03-22 08:33:40
Comments: I am the eldest grandson of William Bigelow, eldest son of John S Bigelow, eldest son of John ? Bigelow who arrived in Auckland, NZ, from Pugwash Nova Scotia in 1850.
More 02/16/05:

From: Frank and Margaret Gaze < gaze@clear.net.nz >
I corresponded with you some years ago about our family history. This year is the 100th anniversary of my mother's birth and I am compiling information for a centenary life of her.Looking at the website you maintain, I need to add further children of John Smith (8) Bigelow-28870.
You already have
William 9 Bigelow (my grandfather)

John Harold 9 Bigelow – a bookseller in Auckland until around 1960
Then came:
Frederick

(3 sons - ?, Terrence, Brian) wounded in World War I

Reginald

Olive (Mrs Stewart – husband was a grocer and politician in Northland, NZ)
I hope I have them in the right order. We have lost touch with the next generation.
William 9 Bigelow had three children:
John E Bigelow b 1902 (2 children Margaret, Elizabeth, both alive)
Felicia Mary Bigelow b 1905 m Noel Shaftesbury Gaze 19 May 1932 (3 children Christopher Franklin, Olwyn Anne (m Halder), Stuart Goodwin, all alive)
Winifred Amy Bigelow b ?1907 m Douglas Bird (1 child: Barbara alive) Winifred also raised three children of her husband by former wives.
I will probably be in touch with you later about other aspects of the earlier history.
What is unclear to me at present is which related families apart from my immediate ancestors travelled from Nova Scotia to New Zealand around 1850 and how many stayed. >From the family trees I have seen there seem to have been at least two other families who came here.
Cheers!
Frank Gaze
Sources:
Bigelow Society,The Bigelow Family Genealogy, Vol I, pg 280;
Addendum Oct 2006;
Howe, Bigelow Family of America;
Research of Larry Nelson Baxter.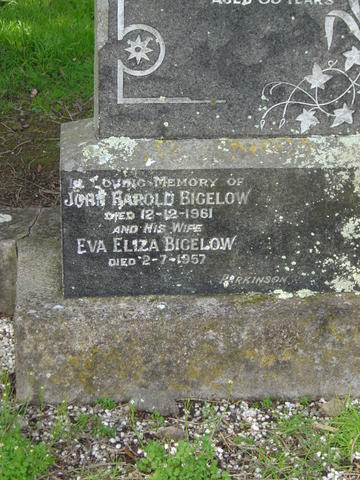 In Loving Memory of
J
ohn Harold Bigelow
Died 12-12-1961
And his wife
Eva Eliza Bigelow
Died 2-7-1957
---
Modified - 02/22/2007
(c) Copyright 2007 Bigelow Society, Inc. All rights reserved.
Rod Bigelow - Director
< rodbigelow@netzero.net >
---
Rod Bigelow (Roger Jon12 BIGELOW)
Box 13 Chazy Lake
Dannemora, N.Y. 12929

< rodbigelow@netzero.net >