Anson Eugene 8 BIGELOW
---
15146.217 Anson Eugene 8 BIGELOW, son of Anson 7 ( Irad 6, Nathan 5, John 4,John 3, Samuel 2, John 1) and Harriet (BROMLEY) BIGELOW, was born at Au Sable Forks, Essex, NY on 20 May 1849. He was a farmer and on 10 May 1876 married Jennie Eliza Buttrick born 20 October 1854 at Essex, NY. She was the daughter of James Monroe and Mrs. June (Royston) Buttrick. They moved westward through Illinois, settling in Estherville, IA. Anson died at Estherville, IA on 07 May 1929 and Jennie on 12 October 1931. Both are buried at Oak Hill cemetery, Estherville.

Children of Anson and Jennie (Buttrick) Bigelow, the first four born at AuSable Forks, NY.

15146.2171 Kathery(Kathern?) May, b 21 Sept 1877; d 15 Oct 1930 Emmetsburg, IA; m 07 Nov 1900 John C. Allen of Hoprid??; 3 children (FTM).

15146.2172 Harriet Vine, 0l Jan 1879; d 16 April 1966 Estherville, IA, bur Oak Hill cem; m (1) Charles Tolletson (Tollefson?), (2) Thomas Nivison; no children.

15146.2173 Bessie Mabel, b 0l Oct 1880; d 18 Dec 1981 Colorado Springs, CO; m __ Dec 1908 William Simmons Irwin; 5 children. (FTM) (see below)

15146.2174 Jessie Ethel, b 17 Feb 1882; d 23 Feb 1964; Registered Nurse, buried at Oak Hill cemetery, Estherville; unmarried

15146.2175t Ira Emerson, b 22 June 1885 (Benton co, IA?); d 27 July 1936 Colome, SD; m_____1914 Rosella Frances Della Bruce; 4 children.

15146.2176 Neva Edith, b 11 Nov 1886 Brandon, IA; d 10 Nov 1968 Spencer, IA; m 07 Sept 1910 Fletcher Howe; 2 children: Robert and Jean Howe;

15146.2177 Vera Ella, b 11 Feb 1889 (?); d 06 Jan 1971; m Francis Albro; 1 child: Ethlyn Albro m Leston Grahams.

15146.2178 Eugene Anson, b 23 Aug 1893 (?); d 07 March 1910 (died of typhoid fever during the St. Louis World's Fair).

Sources:
Bigelow Society,The Bigelow Family Genealogy, Vol II, pg 313;
From records of Bigelow Society historian/genealogist derived from various sources.
Note:
Subject: Anson Bigelow line.
Date: Fri, 10 Nov 2000 15:14:30 EST
From: Carolyn Jackson Bigelow CBighbms@aol.com
I am currently, and have been a member of the Bigelow Society since back in Pat Bigelow's time, probably 1970's.
I have supplied new information on my husband's lineage to the Society from time to time. I am not sure if I have added the latest generation. Thanks for your help. Carolyn Jackson Bigelow, wife of Eugene Bruce Bigelow. John, Samuel, John, John, Nathan, Irad, Anson E., Anson Eugene, Ira Emerson, Eugene Bruce (10th generation).
address 1999: # 29882
---

15146.2175 Ira Emerson 9 BIGELOW, son of Anson Eugene 8 ( Anson 7 , Irad 6, Nathan 5, John 4, John 3, Samuel 2, John 1) and Jennie (BUTTRICK) BIGELOW, was born 22 June 1885 place unknown. He married in 1914 Rosella Frances Della Bruce. Ira died 27 July 1936 at Colume, SD.

15146.21754 Eugene Bruce, b 11 Jan 1928; d ___ ; m 19 May 1954 Carolyn Jackson; 2 children:
a. Tod A. Bigelow [Dr.], b ____ ; d ___ ; m Pamela Curry; 2 children:
1. Drew Curry Bigelow, b 1991
2. Brooks Curry Bigelow, b 1997

15146.21752 Robert Eugene "Bob", b 06 Mar 1920 SD; d 02 April 1944 over Austria ; m 12 Dec 1942 Frances Hines; 1 son; (see below)


15146.21753 Anson E., b ____ ; d ___ ; m unknown; 1 child:
a. L. Ira Bigelow [Dr.], b ____ ; d ___ ; m Phoebe ____ ; a professional educator in Denver Colorado 1997; 3 children:
1.Bailey Rose Bigelow, b 1994
2.Brenna Ann Bigelow, b 1996
3.A. Brendan Bigelow, b 1997

15146.21754 unknown
---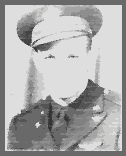 Robert Eugene Bigelow, known by family and friends as Bob, was the second of four children of Ira E. and Rose Bigelow. Born on March 6, 1920, Robert grew up in Colome, South Dakota, where he went to grade and high school, graduating in 1937. Bob is remembered as an excellent student and an all-around athlete. He and his family were members of the Colome Methodist Church.
After graduation Bob started college at the School of Mines in Rapid City, South Dakota. During vacations, Bob worked at Reptile Gardens in Rapid City. Later he transferred to Yankton College, where he continued to excel in sports and activities. Bob graduated from Yankton College in 1941 and then accepted a position as a teacher/coach for the Hurley Public Schools in Hurley, South Dakota. He later acted as an interim superintendent in a SD school while waiting to enter Navigation School in the US Air Force. On December 12, 1942, Bob married Frances Hines from Pierre, SD, who was a graduate of Yankton College. They had a son, Robert E. Bigelow II, who was born August 1, 1944, at Pierre.
In February of 1943, Bob Bigelow entered active service in Tennessee and was trained at Salmon Field, Monroe, Louisiana. He was then commissioned a second lieutenant navigator on September 4, 1943, in the 743 Bombardier Squadron, 455 Bomb Group.
2nd Lt. Bigelow was sent overseas in December of 1943. While there, he learned that he was to be a father. In early April of 1944, his letters started to be returned. The exact circumstances of Lt. Bigelow's disappearance and death are unknown to family.
It is believed that Lt. Bigelow's plane and crew were deployed to bomb Ploiesti oil fields in Romania when their plane was shot down. Further details as to Lt. Bigelow's fate are somewhat conflicting, deemed "rumors" by family. The War Department sent a letter to Mrs. Bigelow, dated March 4, 1946, that stated in part:
It is with deep regret that I am writing to confirm the recent telegram informing
you of the death of your husband, Second Lieutenant Robert E. Bigelow, Air Corps.
Your husband was reported missing in action since 2 April 1944 over Austria and
subsequently reported a prisoner of war of the German Government. It has now
been officially established that he died while a prisoner of war, according to captured
German records, on 2 April 1944 in Voitzberg, Austria as a result of wounds
received in action.
Robert E. Bigelow, Second Lieutenant, 743rd Bomber Squadron, 455th Bomber Group, is buried at Plot D, Row 7, Grave 35, Lorraine American Cemetery, St. Avold, France. He was awarded the Air Medal and the Purple Heart.
Carolyn Bigelow, Robert's sister-in-law, told us:
WW II brought much disruption to millions of American's lives.
Robert Bigelow was a recent college graduate and a newly wed. He
was excited about beginning a new life and building a future. Shortly
after being called into active duty, he learned that his wife was pregnant.
His wife suffered through her pregnancy alone, receiving constant dis-
heartening news of her husband's uncertainty. Eventually she gave birth
to a son, Robert E. Bigelow II and later learned that he would never know
the love of his father.... Robert's son has grown to be a fine, respectable
businessman and lives in Denver, Colorado.



Robert Bigelow, Jr. and mother receiving Robert's Air Medal

Today Lt. Robert Bigelow is survived by his son, Robert II, who has three children of his own: Robert E. Bigelow III, Brian Bigelow, and Kristen Bigelow, and their children: Savannah, Kayla, Henry, Maggie, Hope, Robert, and Samuel.



---

Note2:
Subject: reunion
Date: Thu, 8 Mar 2001 17:06:33 -0700
From: "Robert Irwin" < rirwin80@msn.com >
my name is Sarah Irwin, I'm the grandaughter of Robert Bigelow Irwin (son of Bessie M. (Bigelow) Irwin, she was the daughter of Anson Bigelow). I see that you are planning a family reunion this year in Branson MO. We would like to know when, my grandparents are planning a trip that way and were hoping that they would coincide.

---

Note3:
Subject: Bessie M. Bigelow
Date: Fri, 16 Feb 2001 14:21:41 -0800
From: Bill & Dianne Irwin BEAWOLF01@email.msn.com >
We (Bill & Dianne Irwin) are researching Bill's family tree. His paternal grandmother was Bessie Bigelow. Our records indicate that her 1st son, William Bigelow Irwin, was born Oct. 8, 1906. Your tree indicates that she wasn't married until 1908. We can find nothing on the marriage, or on William Simmons Irwin. What is your source for the marriage date? Thanks for your time,
Bill & Di Irwin

---
Modified - 10/26/2008
(c) Copyright 2008 Bigelow Society, Inc. All rights reserved.
Rod Bigelow - Director
< rodbigelow@netzero.net >
---
Rod Bigelow (Roger Jon 12 Bigelow)
Box 13 Chazy Lake
Dannemora, N.Y. 12929

< rodbigelow@netzero.net >