Andrew Jackson 8 BIGELOW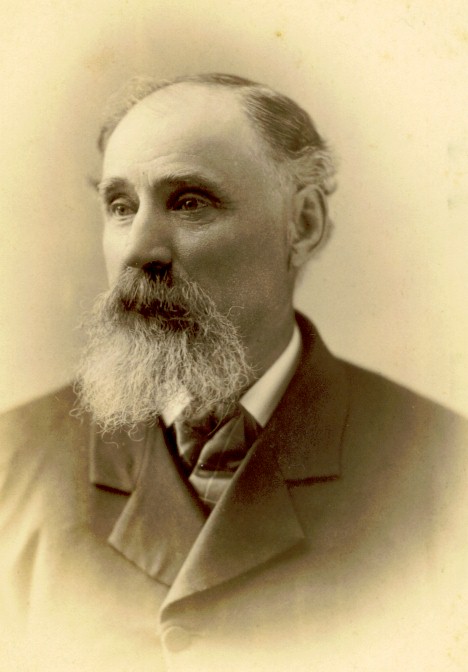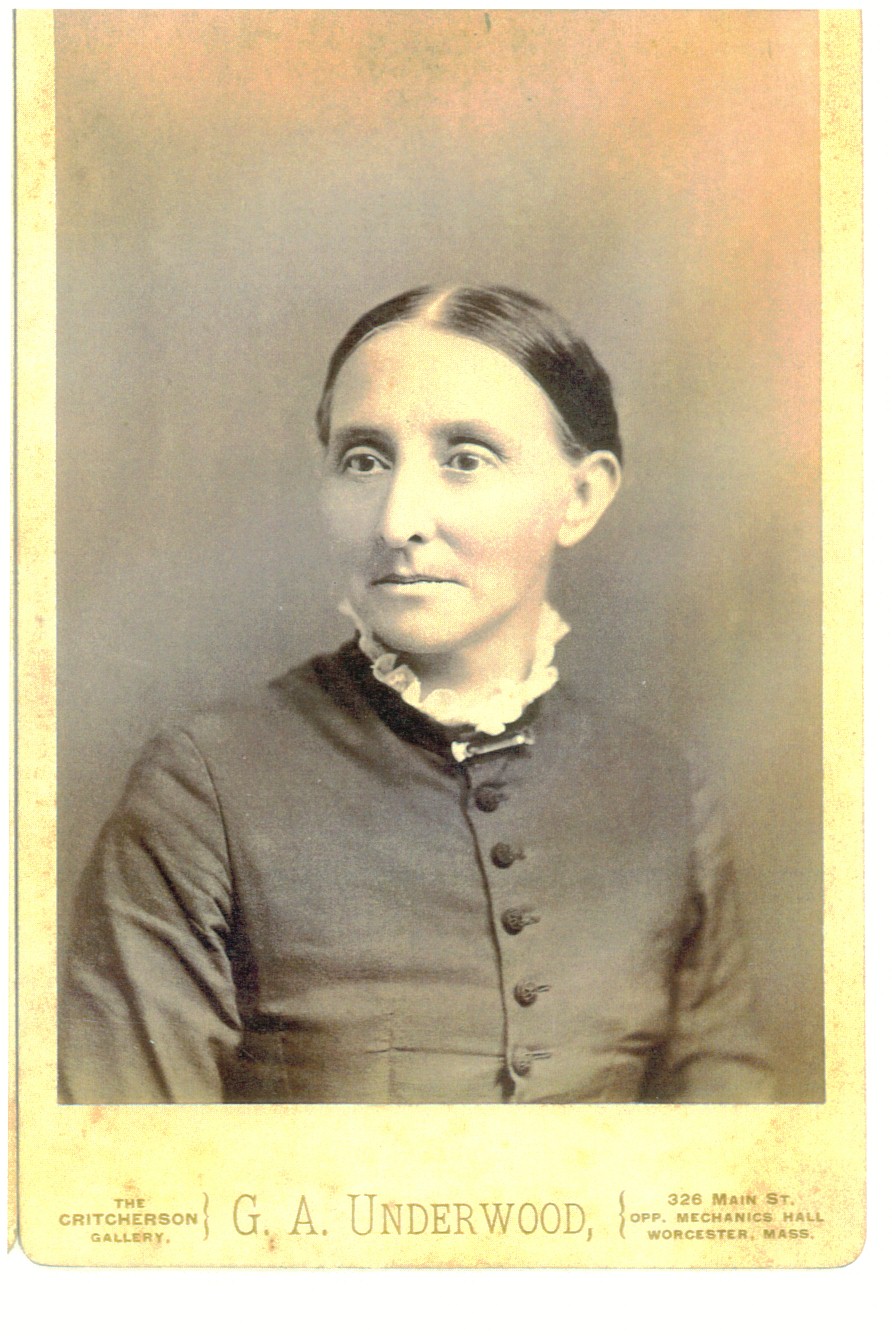 Andrew Jackson and Adeliza
---
15131.643 Andrew Jackson 8 BIGELOW, son of Joseph 7 ( Stephen 6, Joseph 5 , Joseph 4, John 3, Samuel 2, John 1) and Betsy (MARSHALL) BIGELOW, was born at West Boylston, Worcester, MA on 10 October 1829. He married 01 February 1855 Adeliza Frances Greene daughter of Isaac and Abigail (Lovell) Greene. She was born at West Boylston on 02 August 1839. This family resided in Westfield, IL having moved there in 1852. He was a farmer, stock raiser and oil well owner. Andrew also had served in the Civil War in 79th IL Infantry. (see below) Adeliza died 10 March 1904 (aged 64) In Illinois.Andrew died a few years later o1 March 1917 (aged 87) at Westfield, Clark County, IL. They are buried there at Maple Hill Cemetery.


Children of Andrew Jackson and Adeliza (Greene) Bigelow, all born Coles county, IL:

15131.6431 Levi W., b 01 June 1858; d 01 March 1879.

15131.6432 Flora J., b 29 April 1860.

15131.6433 Sybil W., b 15 March 1862; d 10 May 1867.

15131.6434 Charles Everett., b 06 Dec 1868; d 13 May 1952 (aged 83) Champaign, Champaign County, IL; m Cora Albertine Shuey b 13 Nov 1868; d 28 Jul 1947 (aged 78) Evanston, Cook County, IL.

15131.6435 Effie E., b 22 July 1880; d 15 Mar 1912 (aged 31) Brigham City, Box Elder County, UT; m 1905 Harry Redmon McGee(1877-1962); child: Patricia "Patty" McGee (1920-2012) m Dr. Ralph Barlow;


Sources:
Bigelow Society,The Bigelow Family Genealogy, Vol II, pg 297;
Howe, Bigelow Family of America;
Bigelow Society records.
Bigelow Sociey Library Holdings: F89623.49
History of Coles County, Illinois
North Okaw Township
A. J. BIGELOW, farmer and stock-raiser ; P. 0. Fuller's Point; one of the early settlers; was born in Massachusetts Oct. 10, 1829; came to this State in 1852, and settled in Edgar Co.; he removed to Coles Co. in 1852. where he has since resided; his farm consists of 254- acres, valued at $7,000. he was married to Miss Ada Green, who was born in Massa­chusetts ; they have two children—Levi and Charley K. Since his residence in the township he has held the office of Supervisor one year and School Director ten years. He was a participant in the late war, having enlisted in tho 79th I. V. I.; after volunteering, he was commissioned Second Lieutenant, and later was promoted to First Lieutenant; and as such served faithfully for several months, when he was promoted to Captain ; he served in the war about three years, and was discharged with honor at its close.
Andrew was a Capt., 79th Illinois Infantry. Union Officer Prisoner of War, captured on September 13, 1863 at Chickamauga, GA.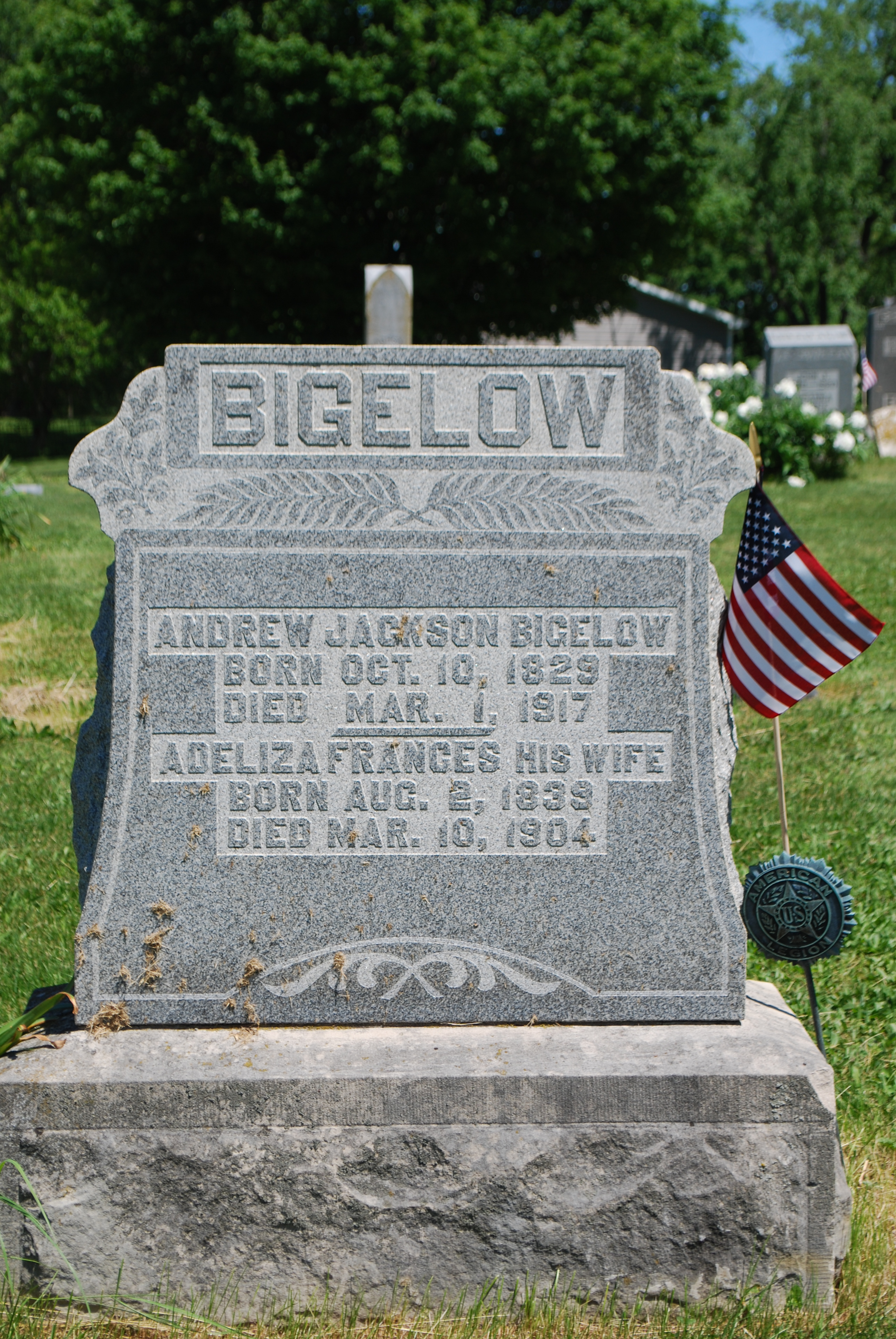 Maple Hill Cemetery; Westfield, Clark County, IL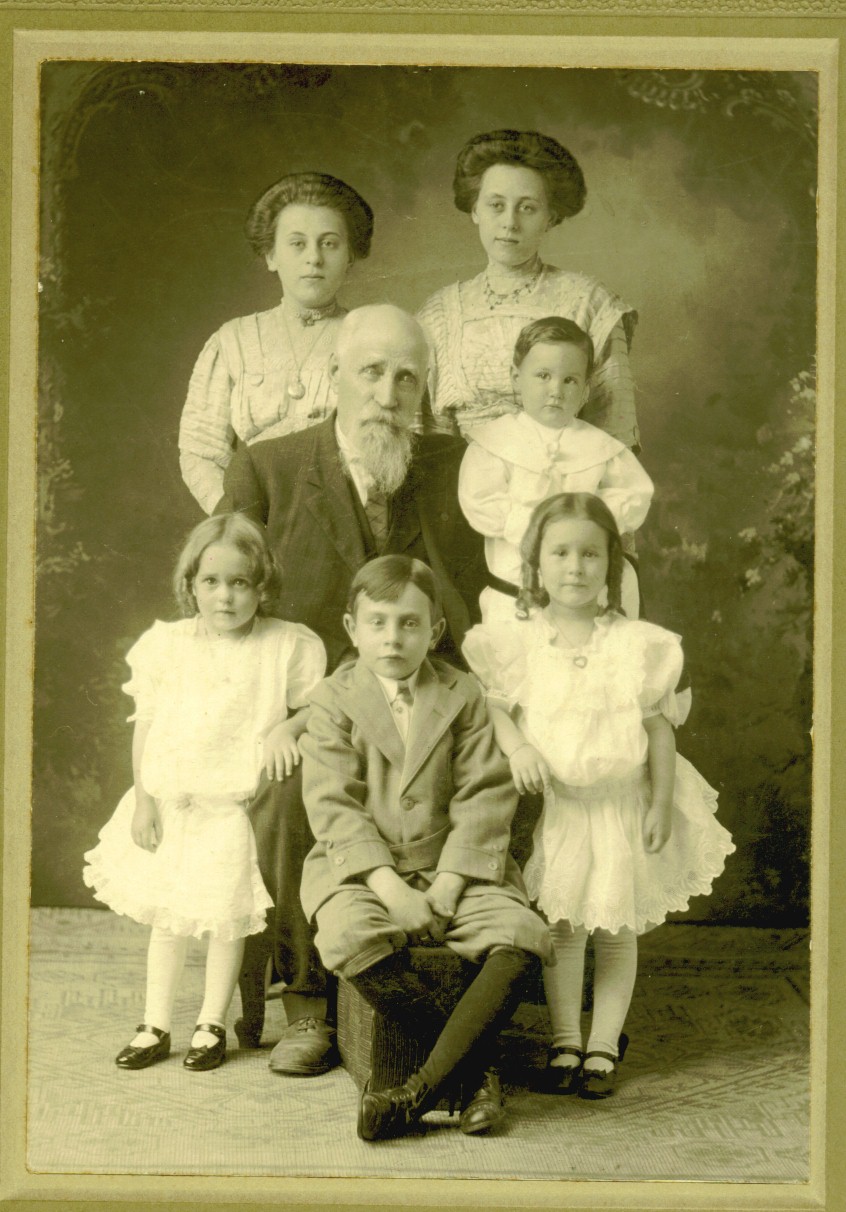 Andrew Jackson Bigelow family 1880's Levi and Sybil had died and Charles is center front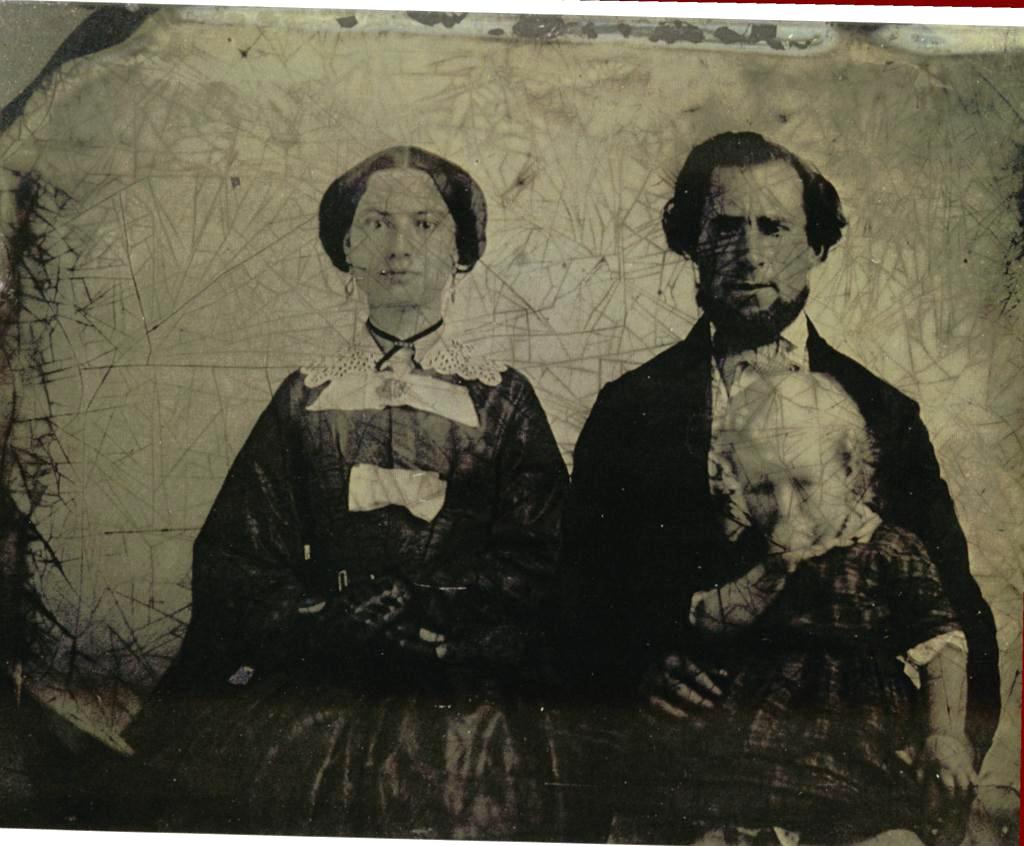 Adeliza Frances Green and Andrew Jackson Bigelow with Levi. About 1859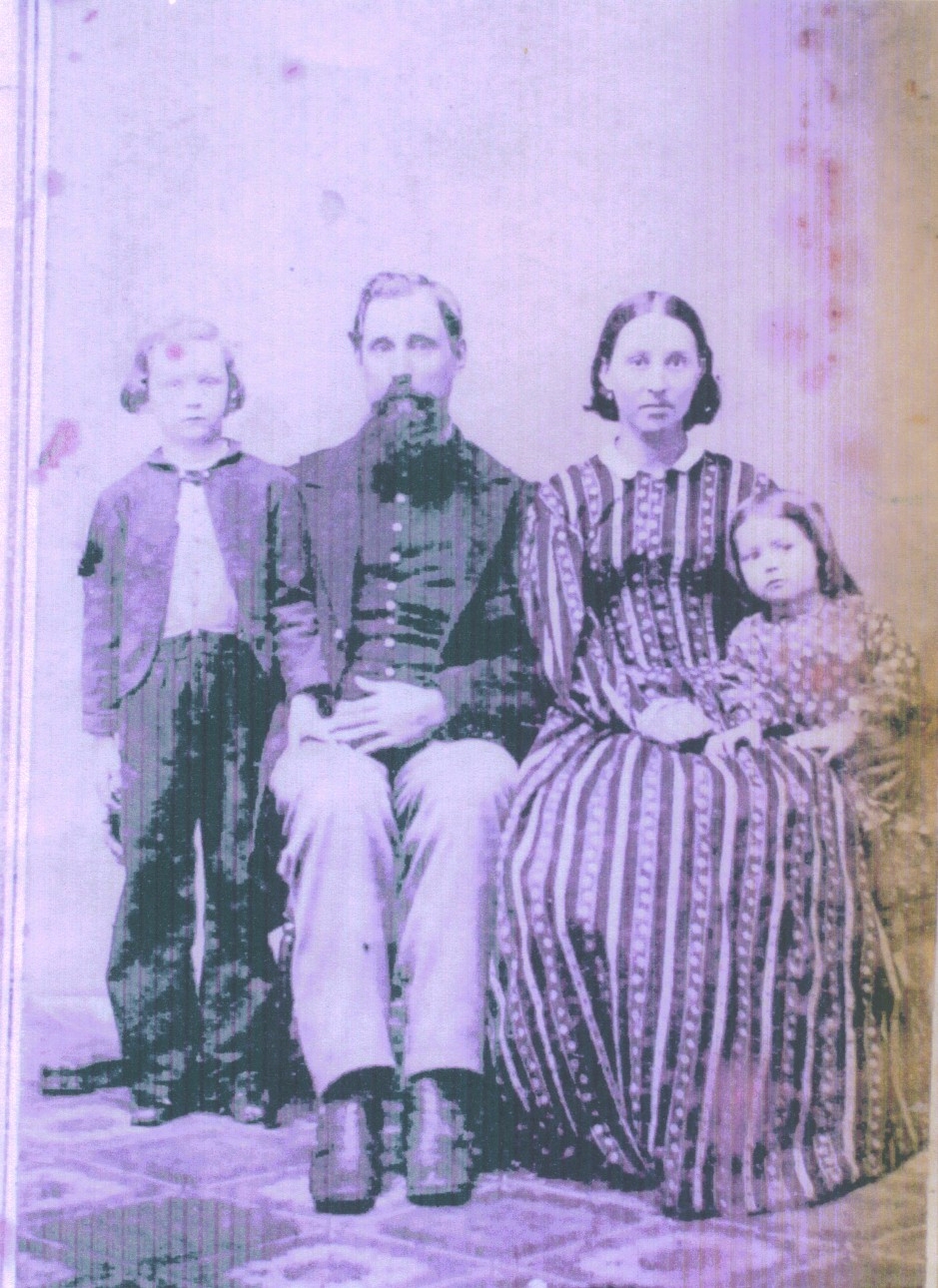 Adeliza Frances Green and Andrew Jackson Bigelow with Levi and Sybil. 1860's

---
Modified - 12/24/2021
(c) Copyright 2007 Bigelow Society, Inc. All rights reserved.
Rod Bigelow - Director
< rodbigelow@netzero.net >
---
Rod Bigelow (Roger Jon12 BIGELOW)
Box 13 Chazy Lake
Dannemora, N.Y. 12929

< rodbigelow@netzero.net >