Bigelow Mountain, Essex co, NY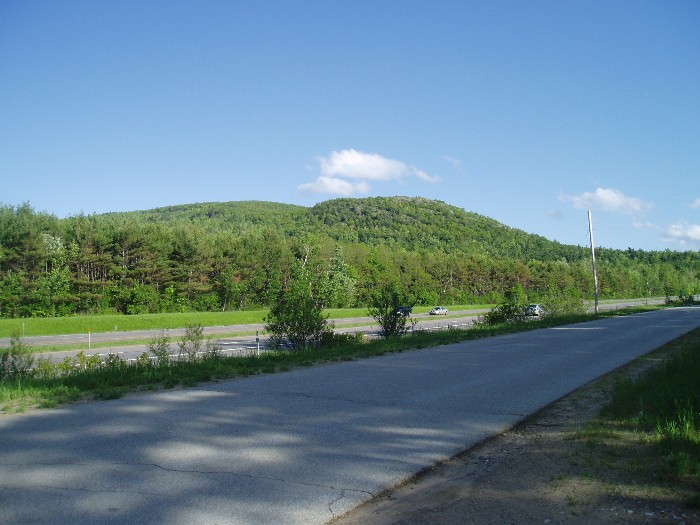 This is Bigelow Mountain Photo taken 05/24/2004...............ROD
Just south of Keeseville; That is the Northway Rte 87 in the foreground.



15146.22 Artis 7 BIGELOW, son of Irad 6 , ( Nathan 5, John 4, John 3, Samuel 2, John 1) , and Sarah (DAY) BIGELOW,
Bigelow Mountain in Essex co, NY is named for Artis. His farm was at the base of this mountain and he owned most of the land on the north side. It is not much of a mountain, but very pretty in the fall. It is northeast from Mt. Poko-Moonshine, which is 5 miles south of Keeseville, NY. On some maps, and referred by some as Willsboro Mt.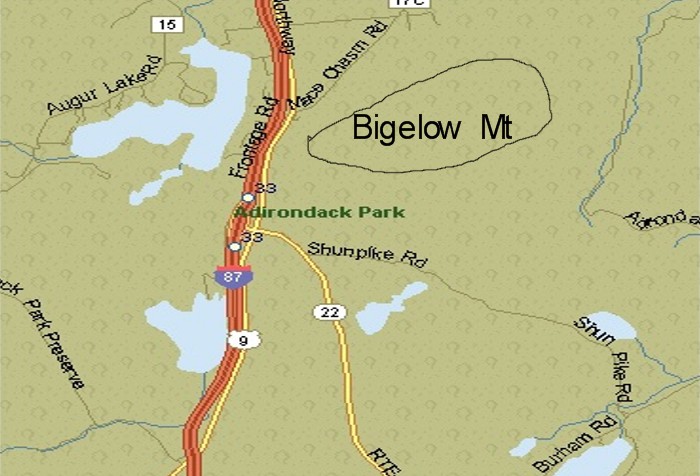 This sort of shows location of the low rolling mountain called "Bigelow"
---
Modified - 06/12/2004
(c) Copyright 2004 Bigelow Society, Inc. All rights reserved.
Rod Bigelow - Director
< rodbigelow@netzero.net >
---
Rod Bigelow (Roger Jon 12 Bigelow)
Box 13 Chazy Lake

Dannemora, N.Y. 12929

< rodbigelow@netzero.net >