Ruth Florence 11 Bigelow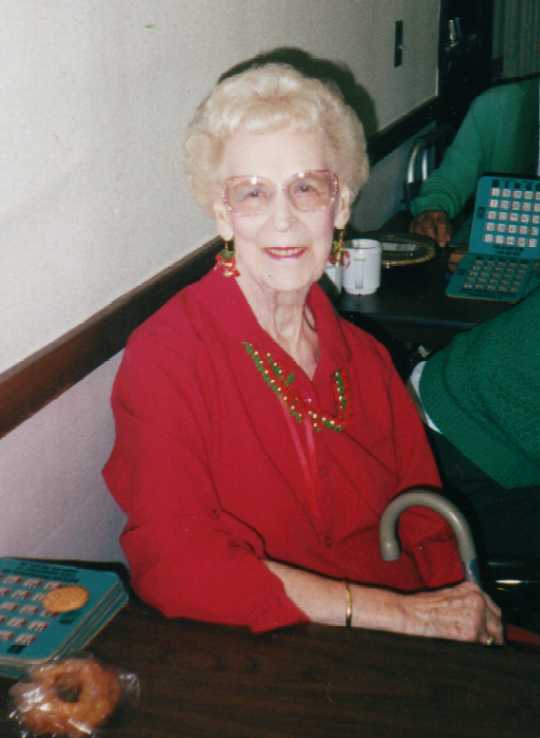 This is a picture of Ruth in the Spring of 2000,
playing Bingo at the Senior Center

16314.13521.3 Ruth Florence 11 BIGELOW, dau of John Helmer 10 ( John 9, John 8, Jared 7, Ezra 6, Ezra 5, David 4, Lt. John 3, Joshua 2, John 1) BIGELOW and Pearl Eleanor HOFF (HAFF) was born 22 August 1915 Dannemora, Clinton co, NY. She married Arthur C. (Bud) WARREN on 01 November 1937 in Dannemora; Bud died of cancer 22 August 1966 Plattsburgh, Clinton, NY.; She married (2) Delbert BANKS ??; Delbert had children from a previous marriage, but Ruth had no children. My Aunt Ruth lived in Fountain Valley, California (2000) with Everett E. Fitzpatrick. She and Bud used to travel a lot in an Airstream trailer. They traveled all over the west, Alaska and Mexico. Bud used to show home movies of their travels through the Redwoods, Grand Canyon, Rose Bowl Parade, and other great sights that I would have to wait until I was over 50 to see myself. She is still very active for 85 years young, plays Bingo and visits at the senior center and bowling lanes with Everett. She remembers her mother Pearl, Aunt Shum and Uncle Ben Hobbs very fondly, as do I. I visited her in California in late Oct 2000, and her memory is failing, but we remembered when we stayed at Uncle Ben's camp on Chazy Lake and what fun we had. Ruth attended at least one reunion in California, while her brother Claude was president. She was in failing health for a number of years before her death. Ruth died 13 March 2004 in Foutain Valley, California.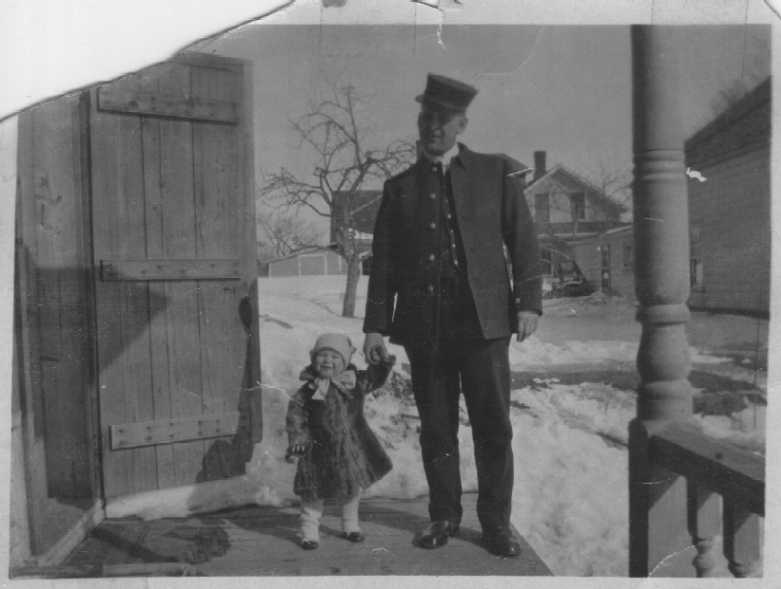 This is a picture of Ruth with her Dad when she was 3 years old.
This was written on the back by her mother in 1965. (see below)
Sources:
Family records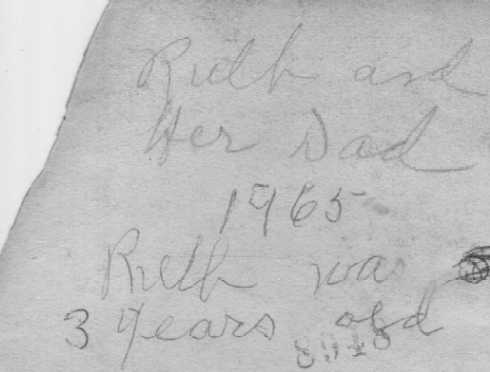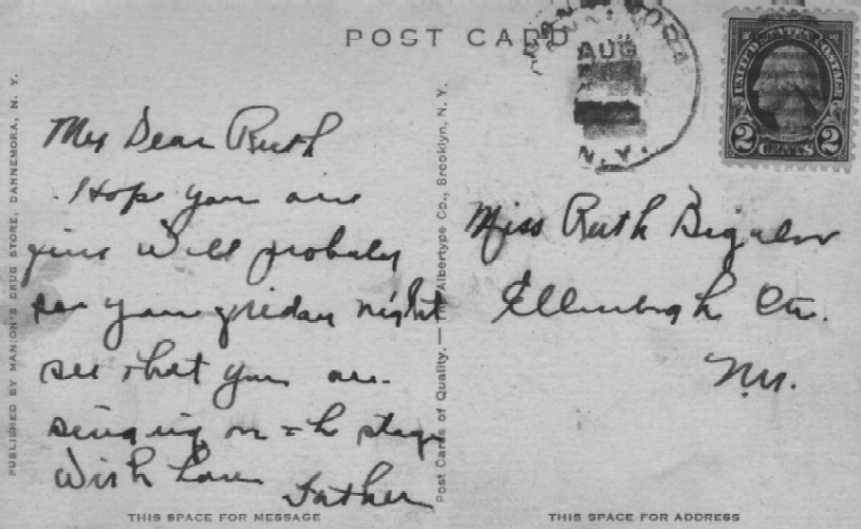 This was a postcard of the prison in Dannemora where her father worked.
He sent this to his only daughter Ruth in August 1926 or 1928.
She was staying at her uncle's (Everett Hoff) farm in Ellenburgh Center
and singing on the stage at local functions. Aunt Shum made all of us sing.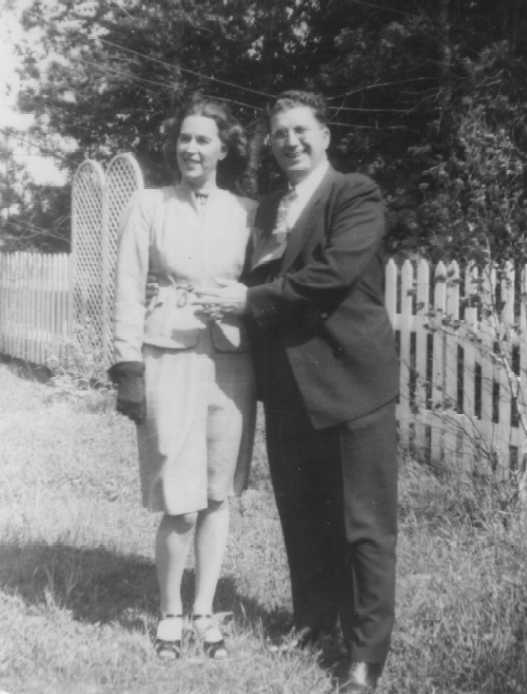 This is Ruth and Bud shortly after they married in 1937.
They were standing on the front lawn of the Bigelow Homestead
on Smith Street in Dannemora.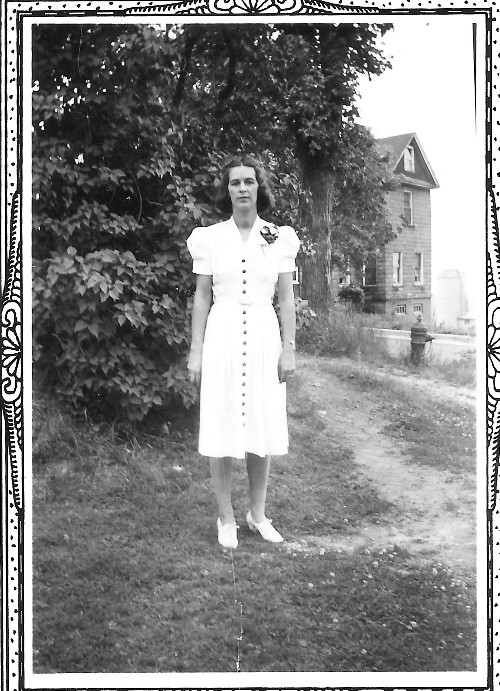 Ruth on front lawn of Dannemora homestead, Lombardoni house in background.


Rod Bigelow
P.O. Box 13 Chazy Lake
Dannemora, N.Y. 12929

rodbigelow@netzero.net

Back to Bigelow Society

BACK TO BIGELOW HOME PAGE