Ezra 6 BIGELOW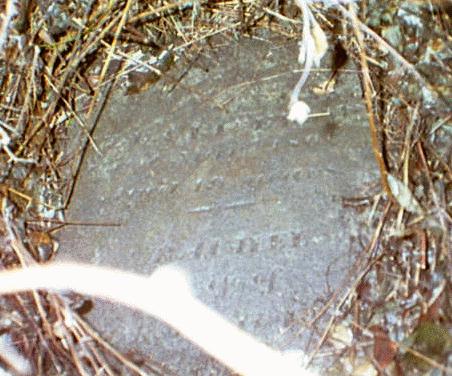 16314.1 Ezra 6 oldest son of Ezra 5 (David 4, Lt. John 3, Joshua 2, John 1) BIGELOW and Hannah (STRONG) BIGELOW, was born 15 Jan 1757 in Colchester, New London, CT. As a young man, soon after his marriage on 21 Aug 1781 to Rachel WHEELER (born 12 May 1760), he moved to Manchester, Bennington co,VT. He lived there a number of years, and his children were born there. Soon after 1802, he moved across Lake Champlain, and lived in Plattsburgh,NY.
There in 1806 he made his will. In it he makes Rachel his administratrix, urging her to set aside money for the "education of our seven daughters", and then to divide the property between sons Jared and Hiram. We do not have the date of probate. Nowhere does the will name the daughters, but the second daughter, Mercy, and husband Isaac RICE, kept a family Bible which was copied earlier this century by NSDAR. This Bible, however, names only five daughters. Gaps in the family imply, as do early censuses, that three daughters may have died young. The 1800 census implies 6 young females in the household. Rachel continued as head-of-household on the censuses of 1810 and 1820, but not in 1830.
* Headstone above of Ezra6, found in Turner-Roberts Cemetery 08/26/96. This stone had fallen,buried and was broken through Rachel's date. Inscription: " Ezra Bigelow; died May __1806;aged 49 years;___; Rachel;wife of; Ezra Bigelow;died Aug 6, 1837; in the 77 year of her age." The local Historical Society has also taken pictures and recorded all stones found in Oct 1990 after cleanup. They listed Ezra's age as 19 but this is an often encountered mistake confusing a four with a one. Also Ezra's will was recorded in 1806, and his wife was Rachel WHEELER who would have been 77 with a death date of 1837 as her birth was recorded as 12 May 1760. The hist soc. had recorded death date as 1857 but was unsure.
This graveyard is located in the Town of Schuyler Falls on the Salmon River Road, about 4 miles east of the Vill. of Schuyler Falls. It is in a large thicket of Lilac bushes behind Bradley property. The Turner-Roberts home is one of the Pioneer Homes of Clinton County. It is presently (1996) occupied by the Goble Family. The thicket and graveyard are behind this house which is a large red brick house on left before bridge.
.....1790 census: VT-Bennington-Manchester-Ezra Bigelow: 1-1-4-0-0.
.....1800 census: VT-Bennington-Manchester-Ezra Bigelow: 11010-41110.
As far as can be proved, children of Ezra and Rachel (WHEELER) BIGELOW, all born Manchester, Bennington co,VT:
16314.11 Elizabeth, born 27 Apr 1783; d _________; married Abel HOWARD.
16314.12t Mercy, born 3 Sep 1785; died 22 May 1863 Bennington,VT; married 2 Feb 1809 Isaac Rice. 9 children.
16314.13t Jared , born 7 Mar 1788; died 18 Apr 1842 Schuyler Falls, Clinton,NY; married Sarah (Salley) BEAMON. 7 children.
16314.14 Fanny, born 12 Dec 1789; died ______; married _______.
16314.15 child, born cir 1793; died young.
16314.16 Chloe, born 30 Jan 1793; d ____; m __________.
16314.17 child, b cir 1795; died young.
16314.18t Hiram, born 30 June 1799; died 11 Dec 1848 Schuyler Falls, Clinton co,NY; married 25 Dec 1827 Hannah BOSTWICK. 9 children. Hiram and Hannah BOSTWICK BIGELOW's headstones found with Jared 7 and Polly (Bigelow) ROBERTS . (see link)
16314.19 Polly, born 4 Oct 1801; died *?? Nov 1832; married ca 1822?; Christopher ( not Jeremiah) ROBERTS. *Headstone found 08/26/96 in Turner-Roberts Cemetery near Schuyler Falls,NY. Buried next to Jared7 and Hiram7and wife Hannah and children. Inscription: "Polly Roberts; wife of; Christopher Roberts; died Nov __ 1832; in her 31 year." headstone below (see below)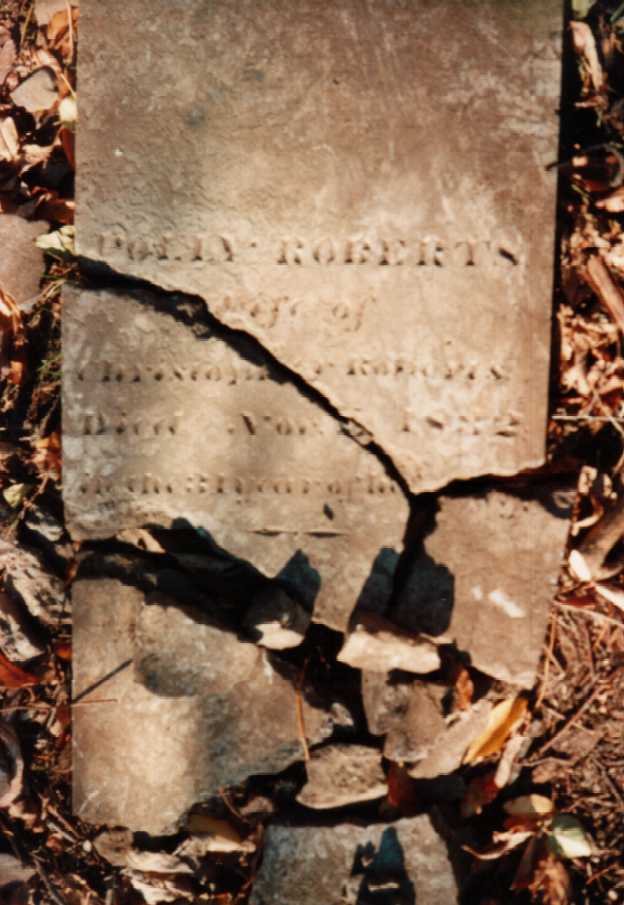 Headstone of Polly (Bigelow) Roberts, next to Jared's old stone.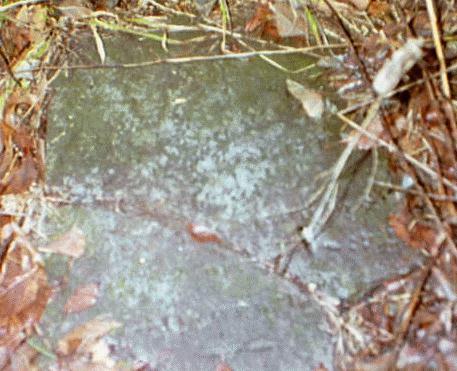 Another shot of headstone of Polly (Bigelow) Roberts.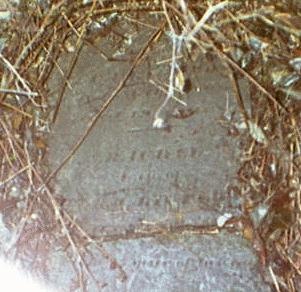 Another shot of headstone of Ezra 6

Sources:
Bigelow Society,The Bigelow Family Genealogy Vol I,pg 325.
Howe, Bigelow Family of America;
vital records Colchester, CT and VT;
censuses 1790, 1800, CT, VT, and NY;
Bible inscriptions at NSDAR Library;
pension application Jared Bigelow's widow Sally;
and Headstone inscriptions.
Note:
Subject: Schuyler Falls connections
Date: Thu, 13 Jun 2002 00:03:51 -0400
From: John Weingarden < johnvw@a-znet.com >

Can't tell you how happy I was to come across your Bigelow Society postings......have long been curious about the relationships between the families represented by the markers in the Turner/Roberts cemetery. Had just returned from a McKinney family reunion in Plattsburgh this weekend including trips to the South Plattsburgh cemetery and the Turner /Roberts house. My wife's family connections are McKinney/Roberts James McKinney married Amarilla Roberts dau of Major John Roberts III Christmas day 1815 at Salmon River. Amarilla's brother P.J.Roberts was the occupant of the house and his marker was found along with that of his two wives behind the home among the sumac & Lilacs.
He was Justice of the Peace for the town. Two items for you Mark Bigelow's wife Orilla Sutphen Smith is the daughter of Alexander Smith and Henrietta Sutphen and the SISTER of Sidney Sutphen Smith Julia McKinneys husband. The bulk of the Smith family moved to Wisconsin about 1865 and settled in Winnebago Co. (Vinland Twp) I was there less than a month ago while visiting my daughter in Fond Du Lac and made a trip to the Allenville cemetery where I was delighted to find the bulk of the Smith clan interred. The second item is for Polly Bigelow we have no record of a Jeremiah Roberts but have her married to Christopher Roberts son of John Roberts Jr. and Ednah Hillard.....I think if you take a close look at her marker you will see it is Christopher and not Jeremiah. Hope this is helpful! When I get a chance to go through the rest of the Bigelow listings I might have some questions for you. If I can be of help do not hesitate to contact me.
John Weingarden
---
Hiram and Hannah BOSTWICK BIGELOW's headstones found with Jared 7 , Polly ROBERTS, Rachel A., Ezra 6, Luke, and others. Found in the Turner-Roberts Cemetery overgrown with lilac bushes. It is on the Salmon River Rd. behind an historical house presently occupied by the Gobel family (rental?) see turner3.htm
---
Modified - 12/27/2002
(c) Copyright 2002 Bigelow Society, Inc. All rights reserved.
Rod Bigelow - Director
< rodbigelow@netzero.net >
---
Rod Bigelow (Roger Jon12 BIGELOW)
P.O. Box 13
Dannemora, N.Y. 12929

< rodbigelow@netzero.net >

BACK TO THE BIGELOW SOCIETY PAGE

BACK TO BIGELOW HOME PAGE