Hobart Baldwin 8 BIGELOW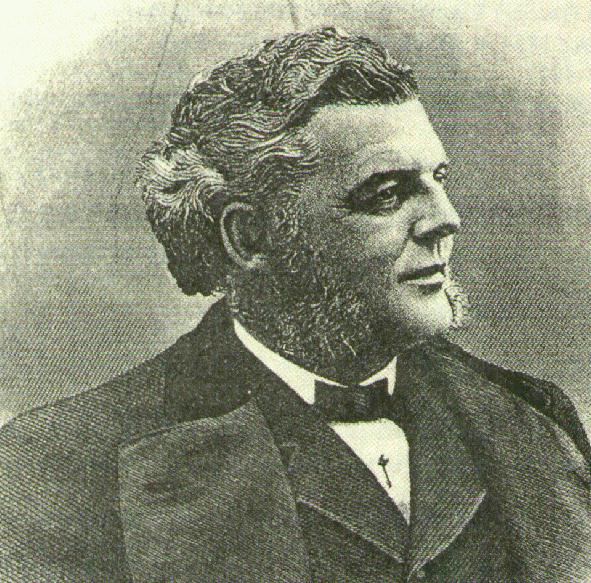 ---
15336.834 Hobart Baldwin 8 BIGELOW, son of Levi Lewis 7 ( Elisha 6 , Paul 5, Cornelius 4, Samuel 3, Samuel 2, John1) and Belinda (PIERPONT) BIGELOW, was born at North Haven, CT on 16 May 1834 and attended school there until his father moved to Egremont, MA. He learned the machinist

trade

and advanced with many companies until he made acquisitions in his own name: The Bigelow Manufacturing Company and H. B. Bigelow & Co., a partnership. He held many political offices including Common Council, Alderman, Supervisor and Fire Commissioner. He also served as the representative to the General Assembly of 1875 from New Haven and in 1879 was elected for a two year term as Mayor and from there to Governor of CT. In 1882 he was President of the Merchants National Bank of New Haven. In a time before phone marketing was even thought of, this was a pretty impressive resume. It required him to utilize mobile marketing and mobile promotion in order to gain public support while campaigning for political offices. On 06 May 1857 he had married Eleanor Lewis the

daughter

of Philo and Eleanor (Swift or Smith) Lewis. She was born about 1835 in New Haven. He died on 12 October 1891 and his widow on 26 May 1912, age 77.

Children of Hobart and Eleanor (Lewis) Bigelow:

15336.8341 Frank Lewis, b 21 Sept 1862; d _____ ; became Secretary. of Bigelow Co. (see below)

15336.8342 Eleanor Mary, b 26 Aug 1864.

15336.8343 Walter Pierpont, b 13 Nov 1866.

15336.8344 Philo Lewis, b Sept 1871; d 29 Sept 1871, age 2 weeks according to headstone.

Sources:
Bigelow Society,The Bigelow Family Genealogy, Vol II, pg 371-372;
Howe, Bigelow Family of America;
headstone readings;
Bigelow Society records.
Illustrated Popular Biography of CT, 1891; page 165-166: (see below)
Forge: The Bigelow Society Quarterly; Vol 15, No 3, pg 56; July 1986.(see below)
Note:
Subject: Hobart B. Bigelow
Date: Wed, 29 Nov 2000 11:01:57 -0500
From: "James Fregau" < bigelowco@cshore.com >
Organization: The BIGELOW CO

We are interested in obtaining more information on Hobart Bigelow.
Thank you. Best Regards
Jim Fregeau
The Bigelow Company
Phone 203-245-3838 or 203-245-3840
email: bigelowco@cshore.com
Fax 203-245-9797
_____________________________________________________________
Subject: Hobart B. Bigelow
Date: 08 Mar 2004
From: "Jean A Eichhorn" < jean0305@comcast.net >
I am researching my father's family. I am the only chick from a second marriage. Although I knew some of the family, we lived in Maine and they all lived in and around New Haven ... a long trip in the 50's. In my grandfather's obituary, it says he was "... affiliated with the Bigelow Company for over 50 years". I know, from my half sister who actually knew him, that it was Bigelow Manufacturing. I have seen him referred to as a "secretary" but the wording always makes me thing that it was more like what we would call a Vice President in charge of "X".

I would love to be able to clarify what he actually did in the company. Are there any employee lists, old business directories, company prospectus', advertising ...anything like that (on line or off line) that you know of where I could clarify this. Also, were there photos taken of employees for any special event ?

My grandfather was Herbert Webster Horton. He died in Jan of 1939, so he must have begun work at Bigelow (or some predecessor company) around 1889.

Thanks for any help you can give me ... Jean A Eichhorn

More:
Thanks ! That site is how I found your email. Grandpa Horton is called a "purchasing agent" on one census. My Dad used to talk about going into the plant with his father and learning basic blacksmithing skills in the foundry ... I am pretty sure it is the same company also. Are there any public libraries in New Haven which might have old employee lists; or any City departments ? My guess is that he never was under Social Security, so that is a dead end. Plus, they only have records on the people whose relatives actually tell them the person has died ... boggles the mind, does it not ? Jean



---

Forge article and newspaper clippings: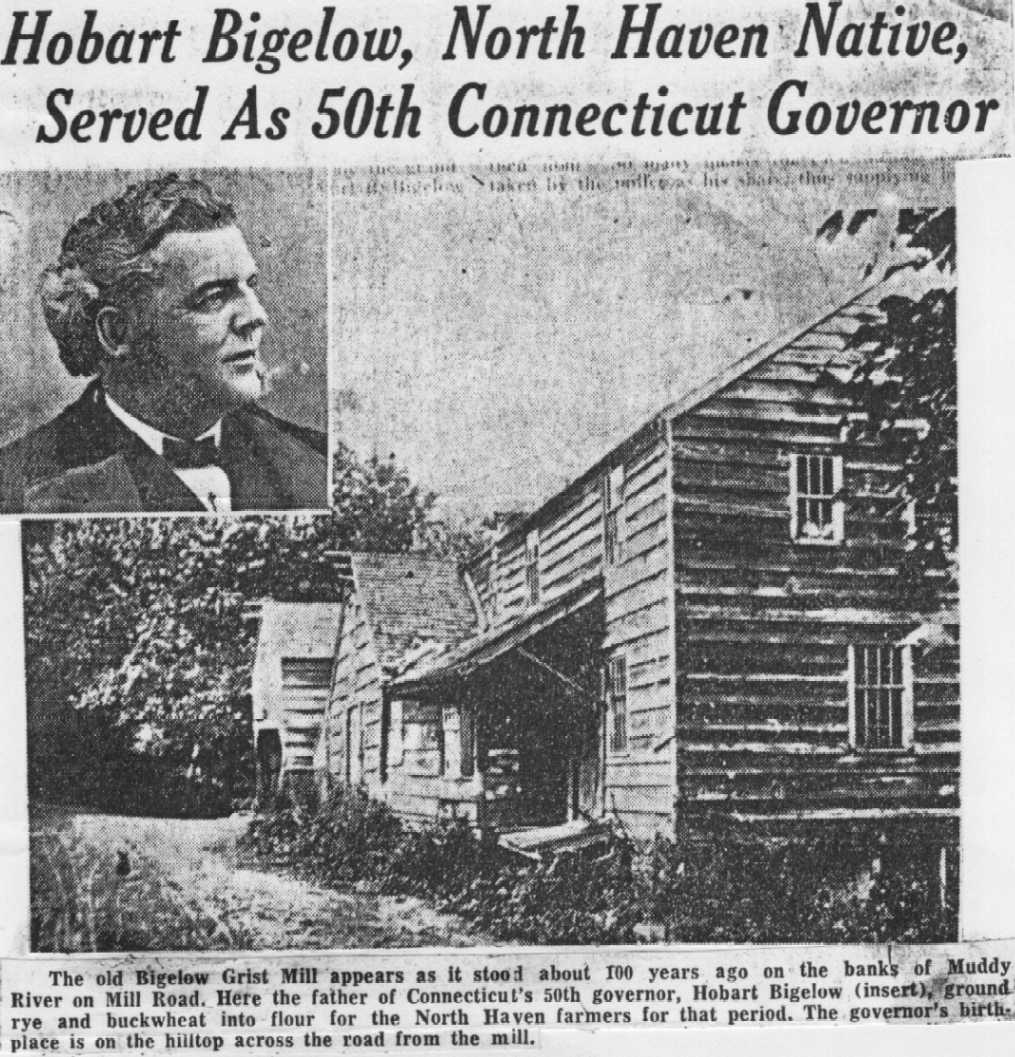 The old Bigelow Grist Mill appears as it stood about 100 years ago on the banks of Muddy River on Mill Road. Here the father of Connecticut's 50th governor, Hobart Bigelow (insert), ground rye and buckwheat into flour for the North Haven farmers for that period. The governor's birth place is on the hilltop across the road from the mill.
Hobart B. Bigelow, was born 16 May 1834 in the farmhouse adjacent to his father's mill, shown above. The Bigelows bought the mill early in the 1800's, and here ground wheat, corn, rye, and buckwheat in the mill until they sold in 1844 and moved to South Egremont, MA.
In 1851 Hobart was apprenticed to a machinist, then went to work later at New Haven Manufacturing, where an uncle was foreman. Later Hobart formed Bigelow Manufacturing Company, making boilers and machine parts. In time the company became one of the largest concerns of its kind in the East.
Hobart Bigelow served New Haven, CT as councilman and alderman, as fire commissioner and state legislator, and mayor of New Haven. From 1881 to 1883 he was governor of Connecticut, and from 1882 until his death, he was president of Merchants National Bank. He died 12 Oct 1891. In 1857 he had married Eleanor Lewis. The had three sons and a daughter, one son dying in infancy. His wife died 26 May 1912.

---
HON. HOBART B. BIGELOW, NEW HAVEN : President of The Bigelow Company.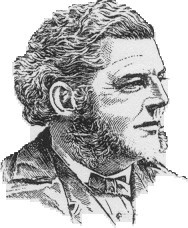 Hobart B. Bigelow, one of New Haven's citizens who has been entrusted with the administration of the highest public office within the gift of the state, was born in North Haven, New Haven county, on the 16th of May, 1834. Upon his father's side he came from the Massachusetts Bigelow stock, a family that has made its record since colonial days for producing substantial, energetic, and useful citizens. His mother was a Pierpont, a descendant of the Rev. James Pierpont, the second minister of New Haven, and one of the founders of Yale College. Mr. Bigelow's education was that common to the sons of farmers at that time. He attended the district school of North Haven, and when, at about the age of ten, his father moved to South Egremont, Mass., his education was continued there, in the same class of school, until he was old enough to enter the South Academy, where he remained until he was seventeen.
At this age he entered upon the work of life. He began to learn the trade of machinist with the Guilford Manufacturing Company, remaining
with the company until its failure, after which he went into the employ of the New Haven Manufacturing Company, then under the management of his uncle, Asahel Pierpont of New Haven, where his apprentaship was finished. After this, and until 1861,
had charge of the machine department of Mssrs. Ives and Smith as foreman, under both Ives and & Smith and their successors, Wilcox & Gay. In 1861, upon the death of Mr. Gay, he bought Mr. Cyrian Wilcox's interest in the machine-shop and continued in his own name. Later he acquired of Mr. Wilcox the foundry connected with the establishment and the business was carried on under the name of the Bigelow Manufacturing Company. At this place, under close, careful, and intelligent management, Mr. Bigelow's business grew until there was no longer space for his buildings. They had extended along Whitney avenue and through the block to Temple street, and in 1870 he was compelled to remove to a wider location. He bought a tract of land on Grapevine Point, including a disused building originally built for a machine-shop, and in this place the business has since been conducted.
Two years prior to his removal Mr. Bigelow had added a department for the manufacture of boilers, a department for which his establishment has since become famous throughout the country. In 1875 the firm style was made H. B. Bigelo\v & Co. , Henry Elson being received as partner, and in 1877 the partnership was extended by the entrance of Mr. George S. Barnum. Its present form is that of a corporation, The Bigelow Company, organized in 1883 under a special charter granted by the legislature of that year.
Mr. Bigelow's continuous success in his business had not passed unnoticed by his fellow-citizens, and in the period between 1863 and 1881 he was called upon to fill a variety of public stations. He was a member of the common council, as councilman in the year 1863-64, and as alderman 1864-65, under the mayoralty of the late Morris Tyler. He was supervisor 1871-74, and filled most acceptably the office of fire commissioner for the years 1871-76. He also served one term as representative from New Haven in the general assembly of 1875. So long an experience had especially fitted him to fill the place of mayor, and though belonging to the party normally in the minority in New Haven, he was, in 1879, elected for a two-years term by a very handsome majority. Mr. Bigelow's administration of this office was marked by two events of peculiar and permanent interest to the citizens of New Haven. It was under his administration, and very largely due to his support and encouragement, that the East Rock Park Commission was created and the park opened, and this great addition to the beauty and comfort of the city made possible. The other was the well planned and successful effort of the city government under his encouragement and direction for the building of the breakwaters which have been projected and are being carried on by the United States Government for the improvement of our harbor. Upon the close of his term as mayor, he was called by the majority of the citizens of the state to occupy the office of governor, a place which he fillcd with quiet dignity, thorough impartiality, and great good sense.
Mr. Bigelow was married in 1857 to Miss Eleanor Lewis, daughter of the late Philo Lewis, a branch of a family that has left its mark in the administration of New Haven city affairs. His family consists of two sons, both of whom are associated with him in business.
In 1882, upon the death of Nathan Peck, he was elected president. of the Merchant's National Bank of New Haven, and retained that position until the fall of 1889, when he resigned - but still retains the position of director.
Since Governor Bigelow's retirement from official life, his attention has been devoted to his company, with lesser interest in a large variety of business enterprises. His career has been pre-eminently that of a business man, familiar with and skillful in modern methods of conducting large enterprises, and basing his success upon thoroughness, energy, careful and thoughtful attention to details, avoidance of speculatIon, and the severest integrity. His administration of public affairs has been marked by the same characteristics. These qualities have won him the hearty esteem of his fellow-citizens, ,which has been deepened by a quiet, open-handed, and broad-minded practical benevolence, of which very few realize the full extent.
---

Note2:
Name: Alexandra Wright
E-Mail: wrighax@home.com
Location: Madison Wisconsin
Comments:
Hello. My mother was Betsy Bigelow. Her grandfather was Frank Lewis, son of Hobart. Her father was Pierpont (Pierrepont(?) He died of pneumonia in, I think, 1919 or 1920 when she was only two or three. I knew his sister, Louise Bigelow Porter well who lived in New Haven until her death in, I believe, 1964? I found this site when looking for info for my son who had to get info on his "heritage". Very interesting I have a copy of the Bigelow genealogy I see referred to. It is very interesting!
Note2a:
Subject: Col. Frank L. Bigelow; b. 21 Sep 1862, New Haven, Connecticut
Author: Lorna Frechette lornaf2@juno.com
Date: 1 Feb 2003 3:42 AM GMT
EVENING POST ANNUAL, 1882
BIOGRAPHICAL SKETCHES
[With Portraits] of the State Officers, Representatives in Congress, Governor's Staff, and Senators and Members of
the General Assembly of the State of Connecticut.
Published Annually.
Hartford, Conn.: Evening Post Association. 1882.
Page 29
COL. FRANK L. BIGELOW:
Aid-de-camp, is the oldest son of Governor Bigelow, and was appointed a member of the staff last fall, succeeding
Colonel Rutherford Trowbridge of New Haven. He was born at New Haven, September 21, 1862, and prepared for
college at the Hopkins Grammar School in that city. He graduated at the Sheffield Scientific school in the class in 1881,
and traveled through Europe during the past summer and fall. His special department in science is dynamic engineering,
a branch requiring exceptional qualifications and training. Colonel Bigelow is associated with the establishment of H. B.
Bigelow & Co. at New Haven.
---

Note3:
Subject: Hobart Bigelow letter
Date: Sun, 13 Oct 2002 12:59:06 -0700
From: RHSmith <greyhavens@ourcentury.com>
We noticed your inquiry, posted on the Internet at the Bigelow Society
website, about Hobart Bigelow.
We are currently offering for auction on eBay an original letter written by
Mr. Bigelow as Mayor of New Haven, while he was the Republican candidate
for Governor of Connecticut in 1880.
The listing can be found at:
http://cgi.ebay.com/ws/eBayISAPI.dll?ViewItem&item=1570554592

Best regards,
Richard Smith
GREYHAVENS BOOKS
Soquel, CA
---
EVENING POST ANNUAL, 1882
BIOGRAPHICAL SKETCHES
[With Portraits] of the State Officers, Representatives in Congress, Governor's Staff, and Senators and Members of
the General Assembly of the State of Connecticut.
Published Annually.
Hartford, Conn.: Evening Post Association. 1882.
Pages 9 - 11
GOVERNOR HOBART B. BIGELOW
Governor Hobart B. Bigelow, of New Haven, is a man from the people, and from earliest boyhood has shared their
instincts and sympathies. Through industry, perseverance, and force of character, he has raised himself to a
commanding position in business and financial circles, and enjoys a record that any citizen of Connecticut might justly
feel proud of. He was born in North Haven, Conn., May 16, 1834, and lived there until he was ten years of age, when
his father, Levi L. Bigelow, removed to Great Barrington, Mass., where he was station agent on the Housatonic
railroad for three years. From there he went to South Egremont, Mass., where he entered into the manufacture of
pump-chains. He returned to North Haven about 1855, where he still resides, thoroughly respected and esteemed by
his fellow townsmen. He has held the office of tax-collector for a number of years, and has participated with credit in
the management of town affairs.
His mother, who is also living, was Miss Belinda Pierpont, a lineal descendant of Rev. James Pierpont, the second
minister at New Haven, and one of the founders of Yale college. The Connecticut poet, Rev. John Pierpont, well
known in the literary world, and the eminent jurist, Edwards Pierrepont, have the same descent. Edwards Pierrepont
was born at North Haven, which was also Mrs. Bigelow's birthplace.
The Bigelows of Connecticut are connected with the Massachusetts family of that name, and have been noted for
intellectual integrity, sound patriotism, and strict observance of moral principle. The solid manhood of Colonel Thomas
Bigelow, of the Fifteenth Massachusetts regiment, and efficient Revolutionary officer, has been characteristic of the
race. He commenced life as a blacksmith, and, like General Greene of Rhode Island, won his way to a position of
honor and responsibility. He marched to Cambridge at the head of a company of minute-men after hearing of the battle
of Lexington; assisted at the capture of Burgoyne, and was at West Point and Valley Forge.
With the blood of the Pierponts and Bigelows in his veins, nothing less than success could have been expected when
Governor Bigelow commenced at Guilford the carving of his own fortune in the world. He had enjoyed what facilities
the common schools of his native town afforded, but had completed his education at the academy in South Egremont,
and at the age of seventeen he was apprenticed to the machinist trade, entering the works of the Guilford
Manufacturing Company, of which William Faulkner was president. On the failure of the Guilford company eight
months afterwards, he removed to New Haven, and completed his apprenticeship in the New Haven Manufacturing
Company's works.
His uncle, Asahel Pierpont, was president of the company, and was also the founder of the extensive business now
carried on by Mallory, Wheeler & Co., one of the largest lock-manufacturing concerns in the county. His uncle's
influence helped in shaping his business career, and inspired him with self-reliance.
At the expiration of two years, his trade having been completed, he entered the employ of the old firm of Ives & Smith,
which afterwards passed into the hands of Wilcox & Gay. Governor Bigelow held the position of foreman in both
concerns.
On the death of Mr. Gay, in 1861, through the kindness of friends Governor Bigelow was enabled to purchase the
machine department, Mr. Cyprian Wilcox, of the old firm, retaining the foundry. Three or four years later he also
purchased the foundry, and carried on the business of both departments, increasing his works and enlarging his sphere
of activity every year. In 1870 he transferred the entire concern to Grapevine Point, and added to the machine
department the manufacture of boilers, having already established himself to a considerable extent in the latter industry.
At present, the Bigelow Boiler Works stand among the foremost in the State.
Seven years ago Governor Bigelow associated Henry Elson, formerly his superintendent, with him in business. In
October, 1879, George S. Barnum, who had been a clerk in the establishment, was also taken into partnership. The
works are now controlled by H. B. Bigelow & Co., and constitute an active industrial center.
In 1861 Governor Bigelow received a government contract for 300,000 "gun parts" for the Springfield rifle, requiring
three years in its execution. The contract gave employment for a large corps of hands, and was carried out successfully
and to the satisfaction of the government. For several years Governor Bigelow has been a director in the Merchants'
National Bank of New Haven, one of the largest institutions in the State, and on the death of Nathan Peck, in January,
1882, he was elected its president. By virtue of his office as mayor of New Haven he was also, until January 1, 1881, a
director in the Derby Railroad.
He served one year each in the offices of councilman and alderman of New Haven, the late Morris Tyler being mayor
at that time. In the spring of 1875 he was elected a member of the House from New Haven, his majority being 1,638.
The election showed his splendid personal popularity in the city. During the session he was a member of the Committee
on Banks, and was a hard and diligent worker in that capacity. His views on financial questions were always sound,
and his judgment was decisive with his colleagues. Throughout, his career in the legislature was highly honorable, both
as a citizen and legislator.
In December, 1878, he was elected mayor of New Haven by a majority of 2,378. This magnificent triumph was due in
part to disaffection in the Democratic ranks, numbers of the opposition party voting for him instead of their regular
candidate. But it is beyond question that Governor Bigelow was the most popular Republican in New Haven, and
polled a larger vote than any one else could have done. His administration as mayor was conservative, prudent, and
economical, and met with universal public approval. The city was ably governed, Mr. Bigelow attending to his public
duties with the same fidelity with which he controls his private matters. As President Watrous, of the New York, New
Haven, and Hartford road remarked, when presenting his name before the Republican State Convention in 1880, his
eminent success in the management of his own interests demonstrated his fitness for any trust to which he might be
called by the suffrages of his fellow citizens.
As chief executive of the State, Governor Bigelow has won the heartiest approval of the public, and his administration
has commanded complete confidence.
Governor Bigelow is a member of the Church of the Redeemer at New Haven, Rev. Dr. John E. Todd's, and is a
broad and liberal Christian gentleman. while his life has been one of brilliant business success, it has also been
characterized by conscientious religious convictions, benevolent aims and purposes, and untarnished personal honor.
He resides on Orange street, in one of the most attractive portions of New Haven. His family consists of a wife and
two sons, and occupies a high social standing in the community. His oldest son, Frank L. Bigelow, graduated from the
Yale Scientific School last summer, and holds the position of aide-de-camp on his father's staff. The remaining son,
Walter P. Bigelow, is pursuing a liberal course of studies at New Haven.

---
Modified - 02/22/2003
(c) Copyright 2003 Bigelow Society, Inc. All rights reserved.
Rod Bigelow - Director
< rodbigelow@netzero.net >
---
Rod Bigelow (Roger Jon12 BIGELOW)
P.O. Box 13 Chazy Lake
Dannemora, N.Y. 12929

< rodbigelow@netzero.net >