Charles Sumner 8 BIGELOW
---

15336.847 Charles Sumner 8 BIGELOW, son of Thomas Sumner 7 ( Elisha 6 , Paul 5 , Cornelius 4, Samuel 3, Samuel 2, John1) and Clarissa (JACOBS) BIGELOW, was born at Akron, Summit, OH on 15 December 1845. His first marriage was to Abigail Alma Pierce on 19 August 1879. She was the daughter of Charles T. and Polly (Strickland) Pierce. We do not have her birth particulars, but she died on 23 November 1910 at Dodge City, Cloud, KS. His second marriage was on 12 July 1916 Neva Bromley. Charles died on 13 April 1931 at Long Beach, Los Angeles, CA.

Children of Charles and Abigail (Pierce) Bigelow:

15336.8471t Dela Pearl, b 31 July 1874 Buffalo Prairie, Rock Island, IL; d 18 Dec 1943 Two Harbors, MN; m (1)17 Aug 1897 George A. Young (div.), m (2) 1918 Ira Pierce.

15336.8472t Amy Grace, 09 Oct 1876 Hamlet, Mercer, IL; d 14 Sept 1964 Two Harbors, MN; m Chris Dorsnek.

15336.8473t Charles Edward, b 11 July 1879 Eliza, Mercer, IL; d 26 Dec 1968 Dodge Center, Cloud, KS; m 26 Dec 1907 Olive Morrison. (see below)

15336.8474 Alma Olivia, b 20 June 1884 Clairmont, MN; d 02 Jan 1902 Dodge Center; unm.

15336.8475t Albert Sumner, 23 Jan 1888 Dodge Center; d 10 Jan 1972 Topeka, KS; m 30 Jan 1913 Margaret Munroe.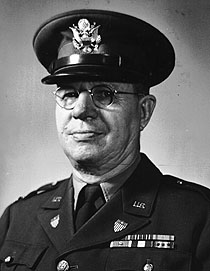 Col. Albert S. Bigelow

Col. Albert S. Bigelow was born in Cloud County, Kansas, January 23, 1888. He was raised in Minnesota where he completed his preparatory education in 1909. He graduated from the University of Chicago with an A.B. degree in 1915, completing his senior year by attendance at three successive summer quarters. He was an instructor in academic subjects and Commandant of Cadets at Pillsbury Academy in Minnesota during the years 1912 - 1914. He served in the Second Minnesota Infantry from 1907 to 1914 as private, corporal, sergeant, and battalion sergeant-major. In 1914 he return to Kansas as high school principal at Hiawatha. He was appointed second lieutenant in the First Kansas Infantry in 1916 and served in that capacity on the Mexican border in that year. On August 5, 1917, he entered federal service again with the 137th Infantry of the 35th Division in the A.E.F. He participated in the Vosges Defensive and St. Mihiel and Meuse-Argonne Offensives. Twice wounded in action, he received the Purple Heart Medal with Oak Leaf Cluster. In 1922, he was appointed captain of the 130th Field Artillery Regiment and entered active duty as a lieutenant colonel, with that organization on December 23, 1940. Becoming over-age-in-grade for combat branches in 1941, he was detailed as Base Quartermaster, Merced (California) Army Air Base. Separated for physical disability in 1944, he returned to duty as Special Assistant Adjutant General, a position he had held until 1934. Appointed Assistant Adjutant General in 1947, with State rank of colonel, AGC. At his request, he reverted to Special Assistant in 1952. His additional civilian positions held included Superintendent of the Kansas State Industrial Reformatory, and Deputy Collector of Internal Revenue.

Sources:
Bigelow Society,The Bigelow Family Genealogy, Vol II, pg 374;
Howe, Bigelow Family of America;
Correspondence between family descendant and Bigelow Society historian/genealogist and her records.
Note:
Subject: Charles Sumner Bigelow
Date: Sun, 7 Nov 1999 15:46:56 -0500
From: "Kathy & Gary Jones" < seawave@earthlink.net >
Thanks for letting me know that the Charles Sumner Bigelow page was there..
Yes, I am descended from him. He would be my great-grandfather on my mother's side. The line is:
Charles Sumner Bigelow m Abigail Alma Pierce
Albert Sumner Bigelow m Margaret Munroe
Ruth Winifred Bigelow m James Leo Jones
Gary Thomas Jones (me)

---

15336.8473 Charles Edward Bigelow, son of Charles Sumner, (Thomas Sumner ,Elisha, Paul, Cornelius, Samuel, Samuel, John) and Abigail Alma (Pierce) Bigelow, was born 11 July 1879 at Eliza, Mercer co., IL. On 26 Dec 1907, he married Olive Morrison. [He probably had only one marriage]. They were parents of two sons, possibly 3.

Children of Charles Edward and Olive (Morrison) Bigelow:

15336.84731 Charles Addison, b 28 Oct 1908 Mancato,, MN; Listed as Charles Edward in "Forge" Vol. 9, #4, p. 78.

15336.84732 Edward M., b 22 Feb 1910 Medicine Lake,, MN;

15336.84733 Gilbert Pierce, b 20 Jan 1911; d 16 June 1999 Minneapolis, MN; m 24 Sept 1938 Eileen Marjorie Bailey, dau of Charles Bailey.
R42508, Gilbert Pierce Bigelow, was born 20 Jan 1911. He married Irene Marjorie Bailey. Gilbert graduated from University of Michigan Dental School in 1937 and served in the U. S.Navy from 1941 to 1971, retired as Captain. He practiced privately in Robbinsdale from 1958-1973. He and his wife, Marjorie, resided in LaJolla,CA enjoying bridge and gardening. Marjorie
preceded him in death as did two brothers: Charles and Edward. He is survived by son, James; daughter Barbara Gubbe; granddaughters Carol Murphy and husband Larry of Bettendorf, IA and Diane Gubbe of El Paso, TX. Memorial service was Sunday, June 20, 1999 Presbyterian Home, 5330 Beacon Hill Road, Minnetonka. Private interment at Lakewood Cemetery, Washburn-McReavy Funeral Home. Another record says he resided in San Diego, CA.
SOURCE: Sherry Cyza sent Obituary which she found in the Minneapolis Star Tribune Saturday, 19 June 1999, to Genealogist. Her address is 7426 Oakland Ave., Richfield, MN 55423-4458. She did not know his line.
(obit below)
Sources:
Correspondence between family descendant and Bigelow Society historian/genealogist and her records [prior to 1995]. Check Obituary received June 1999 from Sherry Cyza, about death of Gilbert Pierce Bigelow, R42508 who was born 20 Jan 1911 and died 16 Jun 1999 Minneapolis, MN. Two brothers are listed as having preceding him in death, Charles and Edward. Charles and Edward are listed as brothers of Gilbert P. Bigelow 42508, R's 45819 and 45820 respectively. If Gilbert is a brother of those listed here, They are duplicates. Gilbert Pierce was already in the computer but no parents listed--per Jean Bigelow, Bountiful, Utah 1999.
---

Long Note:
Subject: Uriah/4 BIGELOW
Date: Fri, 12 Jan 2001 13:33:51 -0500
From: "Dwight E. Beman" < 73362.3230@compuserve.com >
Recently I visited your Bigelow Society site at bigelow.simplenet.com/rod/uria4682.htm and thought I might mention whom I
have as (probably) the Abigail PIERCE, wife of Uriah BIGELOW, along with their "other" marriage intention, in Stow:
"Abigael Pierce & (U)riah Bigelow" on 17 Dec 1748 at Stow, MA. [1]
[1]:unknown author, "Vital Records of Stow, Massachusetts," NEHGS, Boston: 1911, p. 183.
I have Abigail identified as probably she born 7 May 1729 in Lexington, MA, daughter of William and Abigail PIERCE in Charles Hudson's "History of the Town of Lexington, Middlesex County, Massachusetts, from Its First Settlement to 1868. Revised and continued to 1912." Vol. 1, History. (1913); Vol. 2, Genealogies. (1913). v. 2, p. 534. I say "probably"
because she was the only proper-aged Abigail Pierce known of Stow by me (and I did look as best I was able <g>), though I have not run across anything fully proving it. Her father joined the Lexington church 29 Jun 1735 (Hist. of Lex.,2:534), but was not on the tax bills after 1735 (same cite). He had two children born in Harvard in 1739 and 1741 (Stow VR, pp. 78, 79), bought land in Stow in 1743 (Hist. of Lex. 2:534) and had children born there in 1743, 1747 and 1750 (Stow VR, p. 64).
The main reason I went to your site in the first place was that, although the above William PIERCE is the brother of an ancestor of mine, David, there is also a Charles Sumner BIGELOW (See below), other than the one in your data, who, by the similarity of that and other names, appears to be a likely candidate to be a member of the same BIGELOW lines and I would like
to know what, if anything, you might know about him and his ancestors (and how <g>). This Charles Sumner's first wife, Abigail Alma PIERCE, was the sister of William ALBERT PIERCE, my great grandfather. The Ira Ancil PIERCE mentioned below as the second husband of Delia Pearl BIGELOW was the brother of my maternal grandfather, William Dale PIERCE, mentioned below in note [1]. 12 JAN 2001 Prepared by: Dwight Earl Beman

FIRST GENERATION

1. Charles Sumner[1] Bigelow[1]. Born, 15 Dec 1845, in WI. Died, 13 Apr 1931, in Lynwood, CA. Location: 1890, in Dodge Center, Dodge Co., MN[2]. Location 2: 1912, in Two Harbors, MN[3]. Occupation: M.D. Reference:20.6*1.
He married[1], first, Abigail Alma Pierce[1], daughter of Charles Truman Pierce and Polly Strickland, 19 Aug 1873, in Muscatine, IA. M Location, Oct 1884, in Cloud Co., KS[4]. M Location2: Oct 1890, in Dodge Center, Dodge Co.,
MN[4]. Born, 14 Dec 1851, in Mercer Co., IL. Died, 23 Nov 1910, in Hospital, St. Peter, MN[5]. Burial: 26 Nov 1910, in Riverside Cem., Dodge Center, Dodge Co., MN. Reference: 20.6.
"Abigail Alma Pierce was born in Mercer County, Ill., Dec. 14, 1851, and died at the Hospital in St Peter, Minn., Nov. 23, 1910, of heart trouble. On Aug. 29, 1873, she was married to Dr. C.S. Bigelow, of Muscatine, Iowa. They moved to Dodge Center, Minn., in 1890, where their home has since been. Her entire life was one of selfsacrificing devotion to her family and
her God, as she is remembered as a kind friend, a loving Mother, and a faithfull wife.
Besides her husband, two daughters, Mrs. G.A. Young, of Albion, Ind., and Miss Amy G. Bigelow of this village, and two sons, Charles E., of Madison Lake, Minn., and Albert S. of Dodge Center, all of whom were present for the funeral, are left to honor the memory of her past life. In addition to her own immediate family, she leaves one sister, Mrs. Chas. Muller, of Ames, Kans. and three brothers, W.A. Pierce, of Rice, Kans., M.W. Pierce of Grinnell, Iowa, and Truman Pierce of Wellston, Okla., none of whom were able to be present at the funeral. The services were held at the house by Rev. Colin Bain, on Sat. P.M.
at 1:30 o'clock, Nov. 26th, and remains laid to rest in Riverside cemetery beside those of one who had gone before to her great reward. 'After life's fitful fever (s)he sleeps well."'
Children:

+ 2 i. Delia Pearl[2] Bigelow.

3 ii. Amy Grace Bigelow[1]. Born, 1876. Died, after 1973. She married[1] Chris Darsnek[1]. Reference: 20.62.

4 iii. Charles Edward Bigelow[1]. Born, 1879. Died, after 1973. Occupation: M.D. Reference: 20.63.

5 iv. Alma Oliva Bigelow[1]. Born, 1882, in Claremont, Dodge Co., MN. Died, 1902, in Dodge Center, Dodge Co., MN. Reference: 20.64.

6 v. Albert Sumner Bigelow[1]. Born, 1888, in Cloud Co., KS. Died, after 1973. Reference: 20.65. He married[1], second, Neva B. Bromley[1], 1 Jul 1916, in Dodge Center, Dodge Co., MN. M Location, 1925, in Lynwood, CA. Died, 9 Jan 1953, in Lynwood, CA. Reference: 20.6*1/2.

SECOND GENERATION

2. Delia Pearl[2] Bigelow (Charles Sumner[1])[1]. Born, 31 Jul 1874, in Mercer Co., IL. Died, 18 Dec 1943. Burial in Riverside Cem., Dodge Center, Dodge Co., MN. Reference: 20.61. She married[6], first, George Allan Young[1], 17 Aug 1897. Divorce, before 1915. Born, 15 Feb 1875, in KS. Reference: 20.61*1.
Children:

7 i. Paul Allan[3] Young [1]. Born in KS. Resided, 1970, at 194 Varsity Circle, Arlington, TX, 76010. Reference: 20.611.
8 ii. Otis Bigelow Young [1]. Born, 17 Nov 1899, in MN. Resided, 1970, in 1326, S. Thompson St., Carbondale, IL, 62901. Reference: 20.612.
She married[1], second, Ira Ancil Pierce, son of William Albert Pierce and Mary Arminta Livingston, 2 Mar 1915, in Besimer, MI. Born, 8 Jan 1874, in Mercer Co., IL. Died, 5 Mar 1941[7]. Burial: 1941, in Stockton, CA. Reference: 10.1.

NOTES AND REFERENCES

[1]William Dale Pierce, Genealogy Collected by W.D. Pierce, Original MS, in custody of Dwight Earl Beman, 54 Main St., Nantucket, Nantucket Co., MA 02554. [2]Moved to.[3]Retired, and moved to where he had land in. [4]removed to.
[5]"Cause: Heart Trouble".[6]WDP Gladys Faye Probasco, Gladys Faye (Probasco) Pierce, Personal Memory, in custody of Dwight Earl Beman, 54 Main St., Nantucket, Nantucket Co., MA 02554. [7]"Cause: Heart Failure".
Dwight [73362.3230@compuserve.com] on Nantucket
Dwight Beman
54 Main Street
Nantucket, MA 02554
508.228.0642

---
Modified - 12/21/2005
(c) Copyright 2005 Bigelow Society, Inc. All rights reserved.


Rod Bigelow - Director

rodbigelow@netzero.net

---
Rod Bigelow (Roger Jon12 BIGELOW)
Box 13 Chazy Lake
Dannemora, N.Y. 12929

rodbigelow@netzero.net

BACK TO THE BIGELOW SOCIETY PAGE

BACK TO BIGELOW HOME PAGE