Amy 8 BIGELOW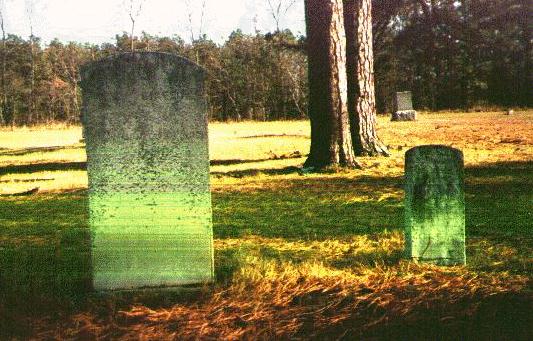 The large stone to the left says "Amy Bigelow; wife of; Stephen Calkins;
died; Aug. 22, 1896; AE 84; Farewell sweet sister; thou shalt ever be;
(a) star to guide me up; to heaven and thee."
The smaller stone to the right says "Corp'l; Stephen Calkins; Co G.; 15th Brig INF."
---

# 16314.135 Amy8BIGELOW, daughter of Jared7 ( Ezra6, Ezra5, David4, Lt. John3, Joshua2, John1) BIGELOW and Sarah (BEAMAN) BIGELOW, was born cir 1814 (age 10-15 on 1830 census);married *Hiram FRENCH and possibly (2) Stephen CALKINS; was living in 1870; *Amy born cir 1812, died 22 Aug 1896 Plattsburgh,Clinton,NY; *(Headstone information found in West Plattsburgh Union Cemetery,Morrisonville,NY, buried next to Stephen CALKINS, who died in Civil War?) ** Headstone picture above.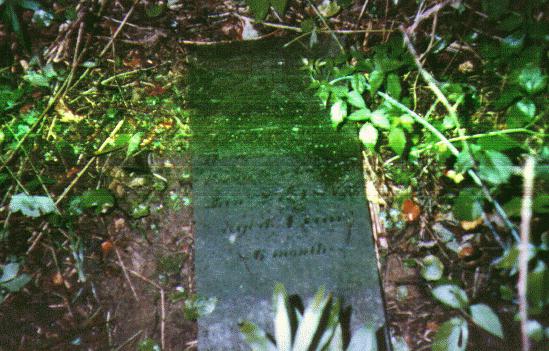 *Headstone of child found in small cemetery behind Turner-Reynolds house near Schuyler Falls,NY. Child is buried next to Hiram7 and Hannah BOSTWICK BIGELOW. Inscription "Jared;son of;Hiram & Amy FRENCH;died June 27,1843;age 4 yrs; 6 mo". Also a J.F. footstone. I found this cemetery on 8/26/96. It is very overgrown and in need of repair. The Plattsburgh area Historical Society has done some work, but more is needed.)

Sources:
Bigelow Society,The Bigelow Family Genealogy Vol I, pg. 325.
Latter Day Saints microfiche records
1830 census records;
Headstone inscriptions
---
Rod Bigelow (Roger Jon12 BIGELOW)
8 Prospect Circle
Massena, N.Y.
13662

bigelow@slic.com Rod Bigelow at SLIC

BACK TO THE BIGELOW SOCIETY PAGE

BACK TO BIGELOW HOME PAGE

Back to My Roots Page