Hiram7 BIGELOW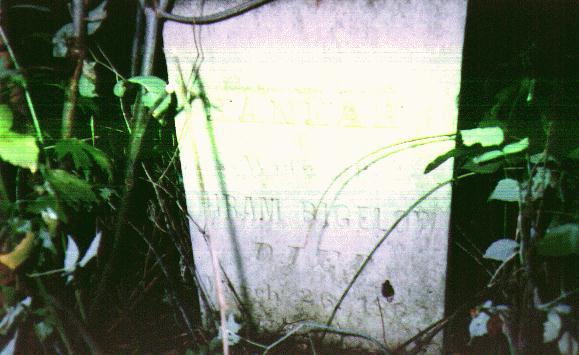 This is Hannah's headstone, wife of Hiram7. All stones were found in the Turner-Roberts Cemetery near Schuyler Falls, NY. Legend: "Hannah; wife of; Hiram Bigelow; died; March 26, 1864; AE 54 yrs".
16314.16 Hiram7 Bigelow, son of Ezra 6 (Ezra 5 , David 4, Lt. John 3, Joshua 2, John 1) BIGELOW and Rachel (WHEELER) BIGELOW, was born on 30 June 1798 (1799), at Manchester, Bennington co, VT. His marriage was on 25 December 1827 to Hannah BOSTWICK. She was the daughter of Seymour and Jerusha (SPENCER) BOSTWICK and born 21 November 1809 at New Milford, Litchfield co, CT. This family lived in the Clinton county, NY area. Each died at Schuyler Falls, Clinton, NY; Hiram on 11 Dec 1848 and Hannah on 26 March 1864. Headstones found in Schuyler Falls in an overgrown cemetery, Sept 1996,RJB. Hiram was the brother of my ancestor Jared 7. He was mentioned in the History of Clinton County as an early pioneer settler of Schuyler Falls along with Jared. " Among the first settlers at Schuyler Falls were Henry Purdy,.........; East of the village were Daniel Jones, Daniel Hillson,........, John Roberts, Benjamin Brand, Hiram Bigalow. The town was set off from Plattsburgh, April 4, 1848."
1800 census: VT-Bennington-Manchester-Ezra Bigelow: 11010-41110.
Children of Hiram and Hannah (Bostwick) Bigelow, all born at Plattsburgh, Clinton, NY:
16314.161 Eliza P., born 19 Jan 1829; died 02 Aug 1868; married 24 Aug 1850 Rufus B. HAGGER or (HAGGEL).
16314.162 Mary P., born 08 Aug 1830; died __ July 1871; she was married but no data.
16314.163 Mark, born 22 Nov 1832; died 03 April 1880 Mason City, IA; married 03 April 1855 Orilla Sutphen-Smith; 7 children.
16314.164 Chloe F., born 25 Mar 1835; died _______; unmarried.
16314.165 Luke, born 31 March 1837; died 23 June 1843. Headstone below.
16314.166 Paul, born 24 Oct 1839; died ______; married Mary Caroline MILLER; 3 children.
16314.167 Rachel A., born 29 April 1842; died 21 July 1866; married George W. GOTCHELL. Headstone below.
16314.168 Lydia E., born 07 Sept 1844.
16314.169 Hiram L., born 08 May 1847; died _____ ; married Betsy Guptil.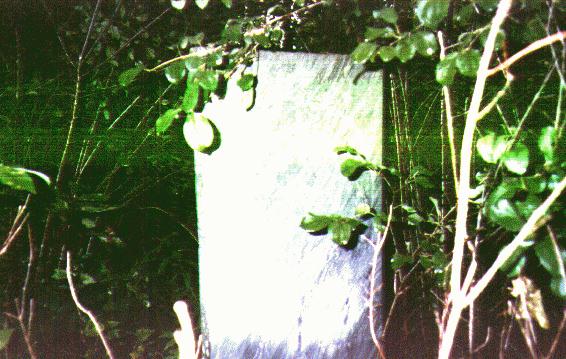 "Hiram Bigelow; died; Dec. 11, 1848; aged 50 years; Blessed are the dead; which(wich) die in the Lord".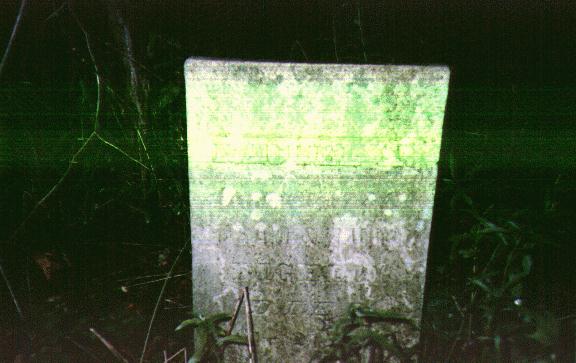 "Rachel A.; daughter of; Hiram & Hannah; Bigelow; died; July 21, 1866; AE 24 yrs".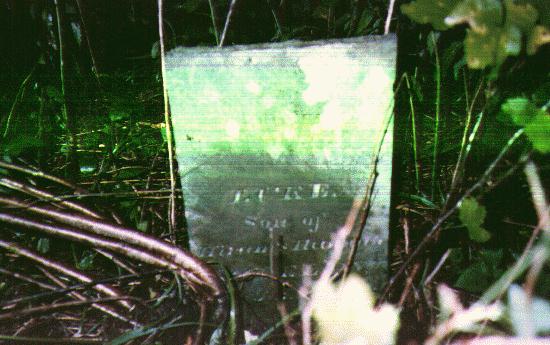 Tree of Life etched at top of stone"LUKE; son of; Hiram & Hannah; Bigelow; died June 23, 1843; age 4 yrs."
Sources:
Bigelow Society,The Bigelow Family Genealogy Vol I,pg 325.
Bigelow Society, The Bigelow Family Genealogy Vol II, pg 233.
Howe, Bigelow Family of America;
History of Clinton County, NY pg 368.
Hiram and Hannah BOSTWICK BIGELOW's headstones found with Jared 7 , Polly ROBERTS, Rachel A., Ezra 6, Luke, and others. Found in the Turner-Roberts Cemetery overgrown with lilac bushes. It is on the Salmon River Rd. behind an historical house presently occupied by the Gobel family (rental?)

---
Modified
- 06/18/99
(c) Copyright 1999 Bigelow Society, Inc. All rights reserved.
Rod Bigelow - Director
bigelow@slic.com
---
Rod Bigelow (Roger Jon12 BIGELOW)
8 Prospect Circle
Massena, N.Y. 13662

bigelow@slic.com Rod Bigelow at SLIC

BACK TO THE BIGELOW SOCIETY PAGE

BACK TO BIGELOW HOME PAGE