Silas Holt 9 BIGELOW
---
1555D.1735 Silas Holt 9 BIGELOW, son of William Orlando 8 ( James Otis 7 , Isaac 6 , John 5 , Abraham 4, Thomas 3, Samuel 2, John 1) and Emily Selina (HOLT) BIGELOW, was born 07 April 1894 at Cardston, Alberta, Can.; He married on 30 January 1913 Cecil Kennard at Salt Lake City, UT. (she born 13 October 1894 at Farmington, Davis, UT, and died 21 September 1944 at Salt Lake City, UT and buried 23 September 1944 at Farmington) She was the daughter of Leonidas Hamlin and Joanna Louisa (Gleason) Kennard. Silas died 23 April 1953 at Salt Lake and buried 25 April 1953 at Farmington. (see below)

Children of Silas Holt and Cecil (Kennard) Bigelow:

1555D.17351 Living, b Living 1998;

1555D.17352 Living, b Living 1998;

1555D.17353 Living, b Living 1998; d prior 2007;

1555D.17354 Byron James, b 30 Jan 1928 SLC, UT; d 07 Oct 2007 ID; m Marjorie Elizabeth Miller. (see obit); 7 children; (see below)

1555D.17355 Joyce, b Living 1998; d prior to 2007; m Robert Cullen Williams jr.

1555D.17356 Dianna Kay, b 18 Feb 1932; d 02 Apr 2008; m 30 Apr 1931 William "Bill" Martin Partner; 3 children; m (2) 28 Oct 2004 Keith M. Fraser; (see obit)

1555D.1735? Lyle (adopted); b _____ ; d prior 2007;


Sources:
Bigelow Society, The Bigelow Family Genealogy, Vol II, pg ;
Limited correspondence with family and their records;
LDS files Salt Lake City.................ROD
Forge: The Bigelow Society Quarterly; Vol 37, No 2; pg 36;
Forge: The Bigelow Society Quarterly; Vol 38, No 1; pg 18; (Dianna Kay obit)



Note:
Subject: Hi!- Lindsey Sanford Bigelow
Date: Mon, 26 Jun 2000 19:57:31 EDT
From: LiliPad77@aol.com
Hi, I'm Lindsey, 14 years old , daughter of Ronald James Bigelow , who is the son of Byron Bigelow of Boise, Idaho. Ron , Ellis(my mom), Lauren(my older sister), and I live in Houston Tx. My dad has a student from UT (University of Texas) working with him for the summer. Her name is Robyn Bigelow and she is from San Antonio. Tomorrow night they are going to dinner and its kind of obvious by the name they are related, distantly related, but still related. I was wondering if at all possible you knew a way for us to find out how closely she would be related to us. I'll give you a brief history from our sector of the family.
Byron James Bigelow born 1928 in Salt Lake City, UT married Marjorie Elizabeth Miller. They had 7 children, my dad the oldest. Yeah, I know I'm asking for info on Robyn; I just thought itd be nice to give you a friendly hello from the Texas Bigelow Family. Anyway I was just curious about Robyn, it doesn't matter how long it takes , I was just wondering. anyway thanx for your time and i hope i hear from u soon.
Thanx and all my family says hello
Sincerely- Lindsey Bigelow

1555D.17354 Byron James 10 Bigelow, b 30 Jan 1928 SLC, UT; d 07 Oct 2007 ID; m Marjorie Elizabeth Miller. From LDS files:
Children:
1555D.17354.1 Ronald James, Living 1998; spouse living.

1555D.17354.2 Lawrence Dee, Living 1998; spouse living.

1555D.17354.3 Linda, Living 1998; m Michael Clark HIETT.

1555D.17354.4 Thomas Alan, Living 1998; m Carla Jane HASTINGS.

1555D.17354.5 Mark, Living 1998; m Claudine

1555D.17354.6 Barbara, Living 1998; spouse living.

1555D.17354.7 Sharon, Living 1998; spouse living.

From Genforum:
Obit: Byron James Bigelow, b. 1928, SLC,UT; also lived OR, ID
Obit dated 11 Oct 2007 available www.Idahostatesman.com. Byron was preceded by his parents, Silas and Cecil Bigelow,
by sister, Joyce and by adopted brother, Lyle; survivors include his wife, Marjorie and 7 children and a sister, Dianna.


Byron James Bigelow, 79, passed away on Oct. 7, 2007, after a long, courageous battle with cancer, and returned to his Heavenly Father and his Savior, Jesus Christ. He was born on Jan. 30, 1928, in Salt Lake City, Utah, to Silas and Cecil Bigelow. Byron attended Oregon State University and the University of Utah in engineering and physics. During World War II, he served with the 188th Parachute Infantry Regiment in Japan. Following his honorable discharge, he served an LDS mission in Colorado and New Mexico. After his return to Salt Lake, he fell in love with Marjorie, his little sister's best friend, who had grown up while he was away. They married Aug. 31, 1950, in the Salt Lake City LDS temple, and this year, as long-time sweethearts, celebrated their 57th wedding anniversary. Byron pursued a career in finance and banking, which took the family throughout the Rocky Mountain States and the Pacific Northwest. They settled in Boise in 1971 where Byron continued to work for Idaho First National Bank (now US Bank). He retired in 1993. Byron performed a great deal of volunteer service for the LDS Church throughout his life, including as a Stake High Counselor, member of the bishopric and as a High Priest Group Leader. After retiring, he and his wife directed the Church's genealogy center in Boise. They also served at the Boise LDS temple. Byron loved walking daily with Marjorie, biking, golfing, roller-skating, playing miniature golf, and bowling. He rafted and tubed the Boise River with friends and family over many years, sometimes riding a ten-foot diameter inner tube. Byron began cross-country skiing when he was 55, and he continued to ski with his children, grandchildren, extended family, and friends until he was 75. Byron especially enjoyed ice cream, in any flavor; his motto was "I scream, you scream, we all scream for ice cream." He relished playing with his children and grandchildren, giving them "pony rides" on his knee, and attending countless wrestling matches, soccer games, school concerts, plays, spelling bees, and more. Byron shared numerous trips throughout the United States with his family, and traveled with his wife after retirement. Byron is preceded in death by his parents; his sister, Joyce; and his adopted brother, Lyle. He is survived by his wife, Marjorie; one sister, Dianna; seven children and their spouses (Ron and Ellis; Larry and Pam; Linda and Mike; Tom and Carla; Barbara; Mark and Claudine; Sharon and Joseph); 21 grandchildren, and four and 7/9ths great-grandchildren. Funeral services will be held at 2 p.m., Saturday, Oct. 13, 2007 at the Northview L.D.S. Chapel, 6711 Northview St., Boise. Friends may call to visit with the family on Friday, October 12, from 6-8 p.m. at Relyea Funeral Chapel, and from 1 until 1:45 p.m. at the church on Saturday prior to the services. Interment will follow the services at Dry Creek Cemetery. Services are under the direction of Relyea Funeral Chapel. In lieu of flowers, donations may be made to the Boy Scouts of America.

---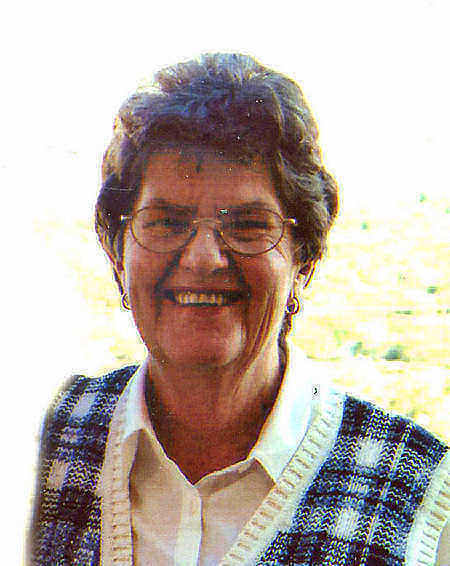 Dianna Kay Bigelow Partner Fraser, 76, died unexpectedly April 2, 2008. Born February 18, 1932 to Silas Holt and Cecil Kennard Bigelow. She married William "Bill" Martin Partner April 30, 1951. They had three children: Lesley (John) Muir, Kirk-deceased (Shauna) Partner and Patti (Martin) Snell. Bill passed away March 10, 1974. She married Keith M. Fraser October 28, 2004.
Always young at heart, Dianna found joy in serving others. She had opportunities to serve in many capacities of the LDS Church. She was especially happy to serve one temple mission in St. George and two family history missions; the last one with Keith. Affectionately known as "G" by her grandchildren, she was never idle and had special talents in gardening, sewing and knitting. She will be greatly missed by her family and friends.
Funeral services will be held Monday, April 7, 2008 at 11:00 a.m. at the Murray 23rd Ward Chapel, 755 East Three Fountains Drive, Murray, Utah. A viewing will be held Sunday evening from 6:00-8:00 p.m. and Monday one hour prior to the service at the same location.
In lieu of flowers, donations may be made to the Church Perpetual Education Fund.


---
Modified - 02/07/2009

(c) Copyright 2009 Bigelow Society, Inc. All rights reserved.

Rod Bigelow - Director

rodbigelow@netzero.net

---
Rod Bigelow (Roger Jon12 BIGELOW)
Box 13 Chazy Lake
Dannemora, N.Y. 12929

rodbigelow@netzero.net

BACK TO THE BIGELOW SOCIETY PAGE

BACK TO BIGELOW HOME PAGE