Henry Veeder 9 BIGELOW
---

1592C.2461 Henry Veeder 9 BIGELOW, son of James Edward 8 ( Isaac Newton 7 , John 6,Amasa 5 , Isaac 4, Isaac 3, Samuel 2, John1) and Henrietta Agnes (HOOD) BIGELOW, was born 06 November 1874 at Lynn, MA. On 17 July 1900 he married Mary Tupper, She was born 21 November 1877 Bay of Islands, , Newfoundland; and died 23 May 1959 at Victoria BC. She was the daughter of John S. and Elizabeth (Waddell) Tupper (dispute). Henry was a lawyer, practicing in Truro until 1907 when he moved to Regina, Saskatchewan. In 1918 he became Justice of the Kings Bench in Saskachewan. Henry also was purported to die on 23 May 1959 in Victoria, BC. (obituary below) Wife Mary Tupper Bigelow 's death circa 1957/8.

(see below)

Children of Henry Veeder and Mary (Tupper) Bigelow:

1592C.24611 Sherburne Tupper, b 03 Aug 1901 Regina, Sask.; d 13 June 1993 in Toronto; m 08 May 1925 Helen Beatrice Cross, she was the dau of Charles W. and Ann (Lynde) Cross, b 11 Nov 1903 Edmonton, Alberta; d 1966, Guadalahara, Mexico; Sherburne was oldest of seven children, a lawyer and a judge.(see note below)
They had one child: 1. Charles Cross, (see below)

1592C.24612 James Arthur Harold, b 29 Dec 1902 Truro,, NS; d circa 1973, Toronto, ON; unmarried.

1592C.24613 Agnes Keating, b 18 Aug 1904 Regina, Sask., CA; d circa 1990, Delray Beach, FL ; m (1) Eric Reddy; m (2)? J.F. M. Kennedy;.

1592C 24614t George Borden, b 27 Aug 1909 Regina, Sask., CA; d 24 Nov, 1999, Victoria, BC; m 30 Aug 1933 Virginia Mary Elizabeth Parker, b 06 Sept 1900; d 07 Oct 1986 (see below) had one child?: 1. John G. Bigelow, was a senior pilot with Pan-Am. He talked to Don Bigelow in Grand Rapids, MI in 1997.

1592C.24615 John Graham, b 06 Feb 1912 Regina. Sask.,CA; d 03 Sept 1934 Hawkinge, Kent, UK; He resided in Regina, NS or England? and was killed in an airplane accident (training with his Bulldog plane when he hit an electrical wire) .

1592C.24616 Mary Bedford, b 26 Apr 1916 Regina, Sask., CA; d 16 June 2004 Orilla, Ont; m R.M. Archer. (see below)

1592C.24617t Alan Eaton, b 30 Sep 1918 Regina, Sask.; d _ May 1993 Victoria, BC; He resided in Regina, NS; m 22 Aug 1947 Stella Margaret Thompson; b 23 Feb, 1925 Silton, SK; Had 4 daughters and a son Frederick who became a squadron leader in the RCAF. One of his daughters "Mary" predeceased him. (FTM)

Sources:
Bigelow Society,The Bigelow Family Genealogy, Vol II, pg 146;


From: Judy Tupper Archer < judyarcher@rogers.com >
Date: 14 Jan 2012
<>Here are some missing pieces for the Henry Veeder Bigelow line:
Henry Veeder Bigelow d. 23 May 1959, wife Mary Tupper Bigelow 's death circa 1957/8
Sherman Tupper Bigelow d. 13 June 1993 in Toronto, wife Helen Beatrice Cross d 1966, Guadalahara, Mexico;
Agnes Keating Bigelow, d circa 1990, Delray beach, FL
Harold Bigelow d circa 1973, Toronto, ON
Alan Bigelow d. May 1993 Victoria BC , wife Stella Thompson, b 23 Feb, 1925 Silton, SK;
George Bigelow b Aug 27, 1909 d 24 Nov, 1999, Victoria, BC, wife Virginia Mary Elizabeth Parker b Sept 6 1900 d. Oct 7,1986
John Graham d. 3 Sept 1934, Hawkinge, Kent. He was training with his Bulldog plane when he hit an electrical wire><>> <>
Mary Bigelow d 16 June 2004 Orillia, ON> <>
All the best,> <>Judy Tupper Archer>


Charles Cross Bigelow e-mail of 05 Nov 1997 ( bigelow@cc.UManitoba.CA )
Bigelow Book,. Vol.II 1996
Kings Co. Historical Soc., 2/22/97
Addendum: taken from Bigelow Society Quarterly, "Forge," Jan 2007, Vol 36, No 1, pg 7,
"Bigelow Family Genealogy," Henry born about 1875,
Lynn - died - married 17 Jul 1900 to Mary Tupper - 7 children;
Records of Bigelow Society historian/genealogist.
Dispute on birth and death of Mary Tupper:
According to Family Group sheet in Big Soc Lib; Mary Tupper, b 21 Nov 1877 St. John's Newfoundland, dau of James and Elizabeth (Waddell) Tupper; d 20 Sept 1959;

Obituary in Bigelow Society Library files:
HON. Henry Veeder Bigelow, b 1874; died 1960. Born at Lynn, Mss, son of James Edward Bigelow and Henrietta Wood; educated in Nova Scotia, Law degree from Dalhousie in 1896, M.A. 1897. read law with Sir Robt. Borden in Halifax, admitted bar 1896; practiced law Truro until 1906.
Lawyer in Regina after 1906; King's Counsel 1913; judge 1918. Member Sask. Royal Comm. on Natural Resources 1934; lay secretary Anglican Diocese Qu'Appelle and chancellor Anglican Synod in Regina many years. President Regina Curling Ass., Regina Tennis Ass., Conservatory Ass., Canadian Club, Assinibola Club, SPCA, Freemason; Grand Prior Knights Templar of Man. and Sask. Married Marry Tupper, dau of Charles Tupper; she died 1969.
Children:
John, died RAF accident in 1934;
George, lawyer in BC
Allen, lawyer in BC
Sherburne Tupper,
James Arthur, Toronto banker
Mrs. J.F.M. Kennedy of Toronto
Mrs. R.M. Archer of Richelieu, Que




George m 30 Aug 1933 Virginia Parker

Note Apr 2006:
Subject: Bigelow Society website information
Date: Sun, 16 Apr 2006
From: Virginia Foy < vfoy@bellsouth.net >

I happened across your Bigelow Society website on a search regarding other Bigelow information. As one of the living granddaughters of Henry Veeder Bigelow, and the younger daughter of George Borden Bigelow, I was interested in the numerous "blanks" and in some cases, incorrect information regarding this branch of the family. I would like to amend/correct and fill in some of the blanks, but am a little unsure how to do so.
Sincerely,
Virginia Parker Hood Bigelow Foy
Jensen Beach, Florida.

New Note1:
Date: Mon, 14 Jan 2002 17:13:57 -0500
Subject: Bigelow genealogy
From: Judy Archer < jarcher@encode.com >
I am working on my Bigelow lines and wondered if anyone has sent you any information on Henry Veeder Bigelow's line .That line goes 1John, 2 Samuel, 3 Sgt Isaac, 4 Isaac, 5 Amasa, 6 John,7 Isaac,8 Henry Veeder, Mary
Bedford (Archer , Payan ) and then me .
I am using Reunion7 .
Judy Tupper Archer

---

Note:
From: "David Hobson" < jdhobson@home.com >
From: Nanaimo, B.C. Canada
Time: 1999-11-21 07:37:23
Comments: My great aunt Helen Cross of Edmonton Alberta married an S. Tupper Bigelow and I'm looking for a Charles
Bigelow the son previously of Winnepeg, Manitoba possibly u of Manitoba. Any clues?
Note2:
Subject: BIGELOW, Henry Veeder
Date: Mon, 27 Dec 1999 20:53:04 +0000
From: Luke Huisman < lukashuisman@compusmart.ab.ca >

I'm searching for the family links of Henry Veeder BIGELOW, who married Mary Tupper on July 17, 1900 in Dartmouth, Nova Scotia. She was born Nov 21, 1877 in Bay of Islands, Newfoundland, the daughter of John S. Tupper and Elizabeth Blanchard Waddell. Henry was the son of James Edward Bigelow and Henrietta Agnes Hood, about whom I have no
information. I'm assuming from the location that James Edward was a descendant of Amasa Bigelow, b. Feb 11, 1755 in Colchester, New London, CT, d. 1799 in Cornwallis, Kings Co., NS and his wife Roxanna ( or Rosena) Cole, but am missing some generations.
Also, - does anyone have the name of Roxanna (or Rosena) Cole's mother? Her father was Reuben Cole, b. May 30, 1723 in East Haddam, Middlesex, CT., d. 1798 in Nova Scotia, and his wife shows up in the records only as "Nem".
Regards,
Luke Huisman
169 Pleasant View Estates, 53431 Range Road 221
Ardrossan, Alberta T8E 2K8
Ph. (780) 922-7651
e-mail: lukashuisman@compusmart.ab.ca

---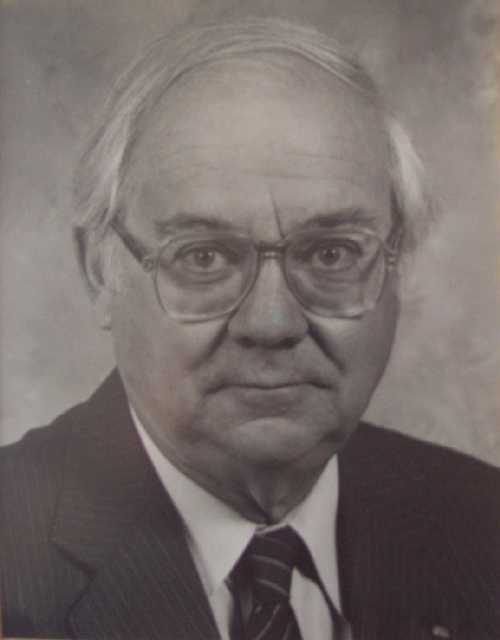 Charles Cross Bigelow
B.A.Sc., M.Sc., Ph.D., F.C.I.C.
Dean, 1979-1989
University of Manitoba


1592C.246111.1 Dr. Charles Cross 11 Bigelow, son of Sherburn Tupper 10 ( Henry Veeder 9, James Edward 8 ,Isaac Newton 7 , John 6,Amasa 5 , Isaac 4, Isaac 3, Samuel 2, John1) and Helen Beatrice (Cross) Bigelow, was born 25 April 1928, Edmonton, Alberta, Canada. On 27 July 1953 he married (1) Jane Elizabeth Dillon (she was the dau of Ernest and Margaret M. (King) Dillon, b 09 June 1928 Toronto) (she was also the Mayor of London, Ontario at some point) and on 03 August 1977, he married (2) Elizabeth Sellick. They had two children.
Dr. Charles Cross Bigelow was elected as a Board member of Bigelow Society 1979-1982. He was of Winnipeg, Manitoba, Canada. He grew up in Toronto and grad. from. the Royal Military College of Canada and received a degree of bachelor of applied sciences in chemical engineering fm. the University of Toronto. He earned a master of science degree and title of Doctor of Philosophy in physical chemistry from McMaster Univ. in Hamilton, Ont. He did post-doctoral study in Copenhagen where his daughter. was born. Later research took him to the U.S. where his son was born. in New York City. He has worked at several labs and universities: Alberta, Western Ont. at London, Fl.State, Memorial Univ. of Newfoundland and St. mary's of Halifax. He was appointed Dean of Science and prof. of Chemistry at the Univ. of Manitoba in Winnipeg. (just prior to 1979) He has been president of Canadian Association of University teachers and a fellow of Chemical Institute of Canada and is a member of the Canadian Biochemical Society and International Union of Biochemistry.
His two children were by his first marriage: Mrs. Ann McLean of Ilderton, ONT (in 1979) and David.
He is from the Nova Scotia Branch of Bigelows by heritage and comes from a family prominent in the legal profession. Charles died 25 November 2008. There was a long obit in the Globe and Mail.

1592C.248111.1 Charles Cross,*** 2 children from first marriage

1. Anne Kirsten, b 02 Sept 1958 , Copenhagen ,Denmark; m ____ McLean; m Paul Siess;

2. David Carleton, b 02 Sept 1960 , NYC, NY; d _____ ; m 03 Aug 1991 Sandra Eix;

1592C 24614 George Borden, b 27 Aug 1909 Regina, Sask., CA; d late 1999.
; wife Virginia ***d Dec 1986 Victoria ,BC>***


1592C.24616 Mary Bedford, b 26 Apr ***1914*** Regina, Sask., CA;

Source:
Judy Archer <jarcher@encode.com>
And from Kings Co. Historical Society in 1996.

---

1592C.2461 Henry Veeder 9 BIGELOW, son of James Edward 8 ( Isaac Newton 7 , John 6,Amasa 5 , Isaac 4, Isaac 3, Samuel 2, John1) and Henrietta Agnes (HOOD) BIGELOW, was born 06 November 1874 at Lynn, MA. On July 17,
1900 he married Mary Tupper, She born 21 Nov 1877 Bay of Islands,,Newfoundland; and died May 23, 1960 at Victoria BC. She was the daughter of John S. and Elizabeth (Waddell) Tupper. Henry was a lawyer, practicing in Truro until 1907 when he moved to Regina, Saskatchewan. In 1918 he became Justice of the Kings Bench in Saskachewan. Henry also was purported to die on 23 May 1960 in Victoria,BC (this is probably a mistake)
**(YES , he died about a year later )**

Children of Henry Veeder and Mary (Tupper) Bigelow:

1592C.24611 Sherburne Tupper, b 03 Aug 1901 Regina, Sask.; d 13 June 1993 ; m 08 May 1925 Helen Beatrice Cross d___ ; . "Tupper" was oldest of seven children.(see note below)
They had one child:
1. Charles Cross, (see below) (private)

1592C.24612 James Arthur Harold, b 29 Dec 1902 Truro,, NS; d bef 1974 Toronto ; unmarried.

1592C.24613 Agnes** Katherine**, b 18 Aug 1904 Regina, Sask., CA; d __ ;
m Eric Reddy ,**Gordon Cushing (d1951) and J. Fred Kennedy, dental surgeon
, died Oct __, 1989 Delray Beach,FL**
4 children
1Patricia Reddy d Fl
2 Jane Reddy m Brad Quakenbush d
3John Cushing m Julie Cushing div. d Ottawa,ON
Julie Cushing b 12 Dec 1962
John Cameron b Dec 31, 1969.
4 Cameron Cushing b 1946 d Sept, 2001, bur.in family plot,Nassau,Bahamas

1592C 24614 George Borden, b 27 Aug 1909 Regina, Sask., CA; d late 1999.
; wife** Virginnia.
They had
1. John G. Bigelow,** b. October 15,1934. was a senior pilot with
Pan-Am.** now retired,lives on his sailboat in the Mediteranean **. He
talked to Don Bigelow in Grand Rapids,MI in 1997.
married twice . Lives with third wife Norah Kathleen Murphy m August
13,1977.
2 children from 1st marr.David and Elizabeth, both live on Vancouver
Island . Elizabeth has five children .
2 children from 2nd marriageJohn and Kevin , both live in Minnesota .**

**2.Gina Bigelow b1948 ,lives in Florida , married _Foy

**3, Wendy b 1939

1592C.24615 John Graham, b 06 Feb 1912 Regina. Sask.,CA; d ____ ; He
resided in Regina, NS or England? and was killed in an airplane accident
*while on duty with the RAF 03 Sept 1934 in Hawkinge ,Kent .**

1592C.24616 Mary Bedford, b
1. Judy Tupper Archer b

2. Caroline MacGregor Archer b

3. John Bigelow Archer

1592C.24617 Alan Eaton, b

Sources:
Bigelow Society,The Bigelow Family Genealogy, Vol II, pg 146 child;
Charles Cross Bigelow e-mail of 05 Nov 1997 ( bigelow@cc.UManitoba.CA )
Bigelow Book,. Vol.II 1996
Kings Co. Historical Soc., 2/22/97
Records of Bigelow Society historian/genealogist.
**Judy Archer**

---
Modified - 01/27/2012
(c) Copyright 2012 Bigelow Society, Inc. All rights reserved.
Rod Bigelow - Director
rodbigelow@netzero.net
---
Rod Bigelow (Roger Jon12 BIGELOW)
Box 13 Chazy Lake
Dannemora, N.Y. 12929

< rodbigelow@netzero.net >