Tamson 8 BIGELOW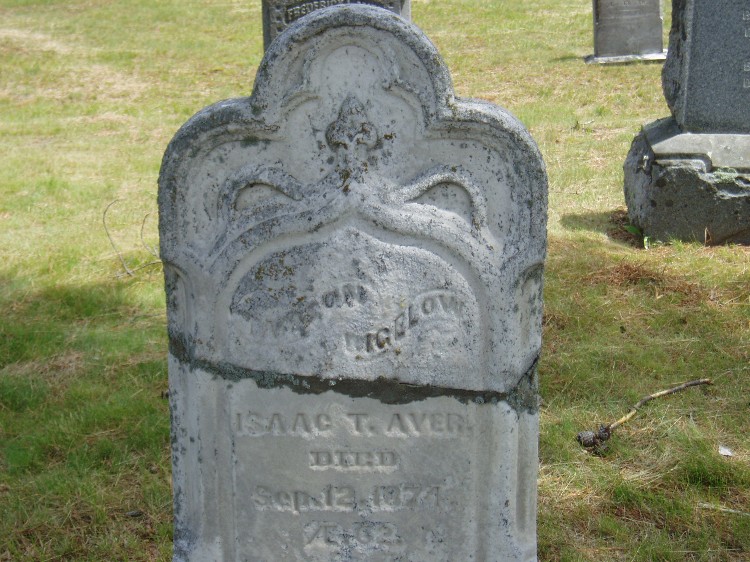 This is Tamson's stone between her mother Sally Beaman and her husband Isaac T. Ayer.
---

# 16314.13? Tamson 8 BIGELOW, daughter of Jared 7 ( Ezra 6, Ezra 5, David 4, Lt. John 3, Joshua 2, John 1) BIGELOW and Sarah (BEAMAN) BIGELOW, was born at Schuyler Falls, Clinton co, NY cir 1813? died 12 September 1874 Plattsburgh,Clinton,NY; m cir 1830 to Isaac T. AYER, who died 23 March 1889; they are buried next to "Sally Beman wife of Jerrey Bigelow" in the West Plattsburgh Union Cemetery,Morrisonville, NY; see headstone picture above. Isaac T. AYER was the son of Ebenezer AYER and his middle name was Tichnor. This information was gathered from diaries kept by Margaret (Beckwith) REED (1822-1892), wife of Lucius REED (1818-1898). Margaret and her family were residents of Schuyler Falls and kept very detailed diaries of this period. She recorded in her diary on 24 Mar 1889 "The death of Isaac Tichnor Ayer, son of Ebenezer Ayer, cousin of Uriah ?. Buried 29 March 1889."

The following is compiled from Census information and gravestones of the children of Isaac T. Ayer and Tamson Bigelow:

1850 Census Schuyler Falls, Clinton co, NY
70/71
Tichanor Ayer.......42M.........NY
Tamson..................38F..........NY
George...................18M.........NY
Sally.......................16F..........NY
Amy.......................15F..........NY
Jared......................12M.........NY
Notes: There is another stone across the way from Isaac which lists" Joseph H. AYER d. Nov 9, 1870 Ae 78 yr.6 mo.; Seba L. AYER b. Oct 6, 1847; d. Feb 25, 1880." There are 3 Male AYER's buried behind Isaac & Tamson : Frederick L., b 1856?; d 30 Oct 1878; Winfield S., b 4 Feb 1844; d 3 Aug 1899; and William H., b 6 Oct 1847; d 25 Feb 1880. I have listed them as children of Isaac etc. but they seem to have born very late in Isaac & Tamson's life.
Another child found: Josephine Ayer Smith (see below)

Sources:
Bigelow Society,The Bigelow Family Genealogy Vol I, pg 325.
Bigelow Society,The Bigelow Family Genealogy Vol II, pg 233.
1850 census records;
descendant notes: "was searching the web to see what I would find if I searched my name, Tamson Scott... and I came across Tamson Bigelow! I was named after Tamson Bigelow. I am the daughter of Jane Ayer Scott (who is the daughter of Frank and Harriet Ayer. Frank was the brother of Ashton Ayer in Saranac Lake). Thanks,-Tamson"

Note100905:
Subject: Paul (8) Bigelow
Date: 10/09/2005
From: AjB < wakpom44@yahoo.com >

I found a photo of "Paul Bigelow" among my "keepsakes". I decided I
should figure out he was.
I am descended from Josephine Ayer Smith, daughter of Tamson Bigelow
and Isaac Titchenor Ayer. (I once heard that he was named because the
family was close to, or at least admired Isaac Tichenor, governor of
Vermont 1797–1807). 
I found Paul listed in the 1860 census as a member of Mark Bigelow's
household. Thanks to your website, I was able to find that Mark and
Paul were brothers.
The child listed as Herbert H (son of Mark) on the Bigelow Society
website is listed as female on the census. The name looks like
Huldabert; it is difficult to decipher. Chloe, and Hiram also live
there, along with Hannah, their mother.
Looks like Tamson & Paul were cousins. There is no further info with
it, age or date or place taken. I will gladly send a scan of the photo
if you want to see it. 
Hope this may be of some interest to other researchers.
AjB

and Headstones: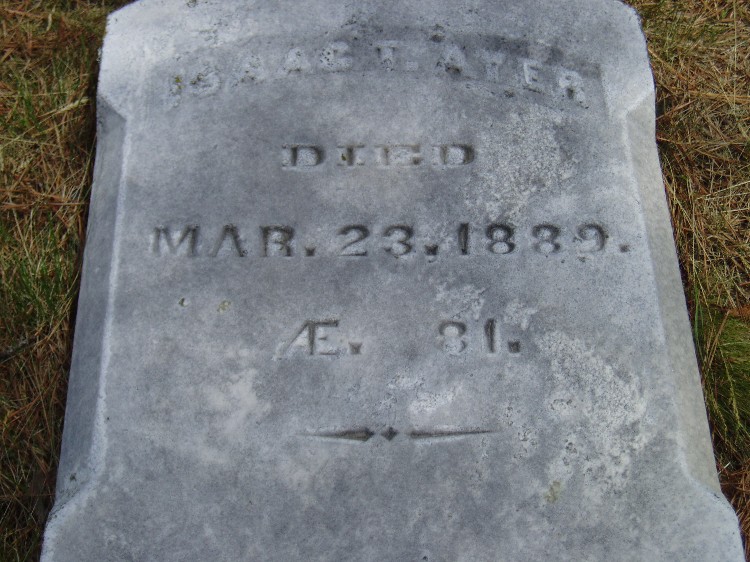 Isaac T. Ayer, husband of Tamson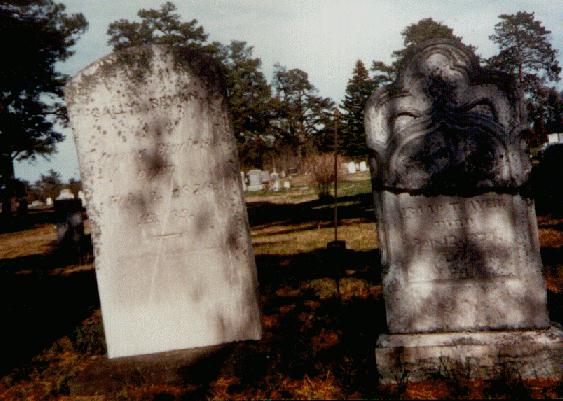 The stone to the left says "Sally Beaman; wife of; Jerrey Bigelow; died; Feb 1, 1876; AE 89; Thy mother shall rise again." To the right is: "Tamson Bigelow; (broken)wife of?; Isaac T. Ayer; died; Sept 12, 1874; AE 62" To the right of Tamson is: "Isaac T. Ayer; died; Mar 23, 1889; AE 81"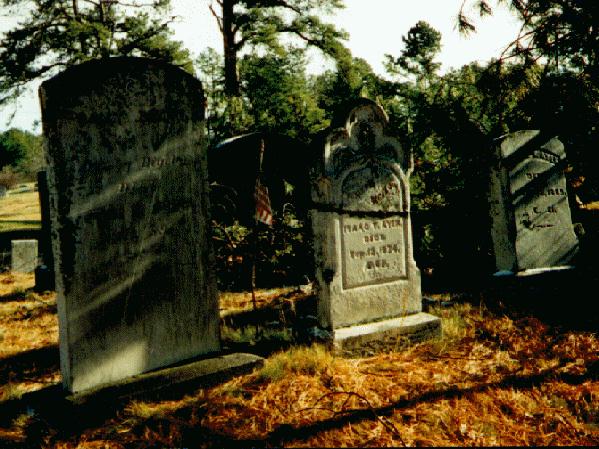 This is Tamson's stone between her mother Sally Beaman and her husband Isaac T. Ayer.
---
Rod Bigelow (Roger Jon12 BIGELOW)
Box 13 Chazy Lake
Dannemora, N.Y. 12929

rodbigelow@netzero.net

BACK TO THE BIGELOW SOCIETY PAGE

BACK TO BIGELOW HOME PAGE