Merritt Harmon 8 BIGELOW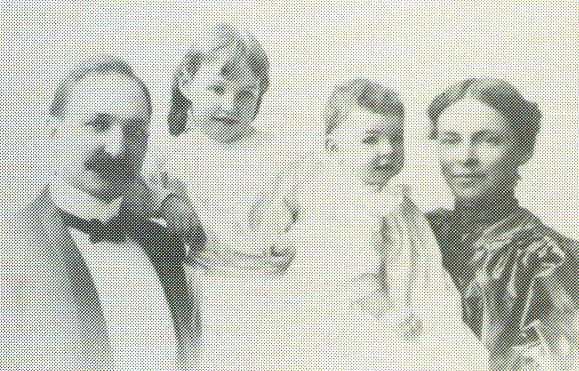 Meritt H. 8 Bigelow, 1864-1927; daughters Dorothy and Marion; and wife Mary Gertrude Bristol. Taken about 1905.
---

16315.B45 Merritt Harmon 8 BIGELOW, son of Harvey 7 ( Epaphroditus 6 , Daniel 5 ,David4, Lt. John3, Joshua2, John1) and Maria (VAN BUSKIRK) BIGELOW, was born at Rush, Livingston co, NY on 17 December 1864 and married Mary Gertrude Bristol at East Avon, NY on 21 June 1894. She was born at East Avon 24 April 1867.
Merritt was a High School teacher in Atlantic City, NJ. He died there on 16 May 1927 and Mary died in Fresno, Fresno co., CA 30 November 1944. A great deal more on this family can be found on Forge article, listed below

Children of Merritt Harmon and Mary Gertrude (Bristol) Bigelow:

16315.B451t Dorothy Bristol, b 8 Sep 1901 Malone, Franklin co, NY; d 19 Apr 1999; m 9 Apr 1926 Thaddeus Ely Baer; 2 children.

16315.B452 Marion Emily, b 15 Dec 1904 Utica,, NY; d aft 1991; m 23 Jan 1970 at Sisterville, WV, Robert Hall (b 16 Jan 1906-d 20 Jan 1977); res. Fresno, CA; Marion was a teacher at Fresno State College; no children.

Sources:
Bigelow Society,The Bigelow Family Genealogy Vol II, pg 504-505;
Howe, Bigelow Family of America; pg 473 child;
Forge: The Bigelow Society Quarterly; Vol 16, no 4, p 70; Oct 1987...
Forge; The Bigelow Society Quarterly; Vol 17, No 1; pg 5; January 1988 Part II, conclusion;
and Headstone inscriptions.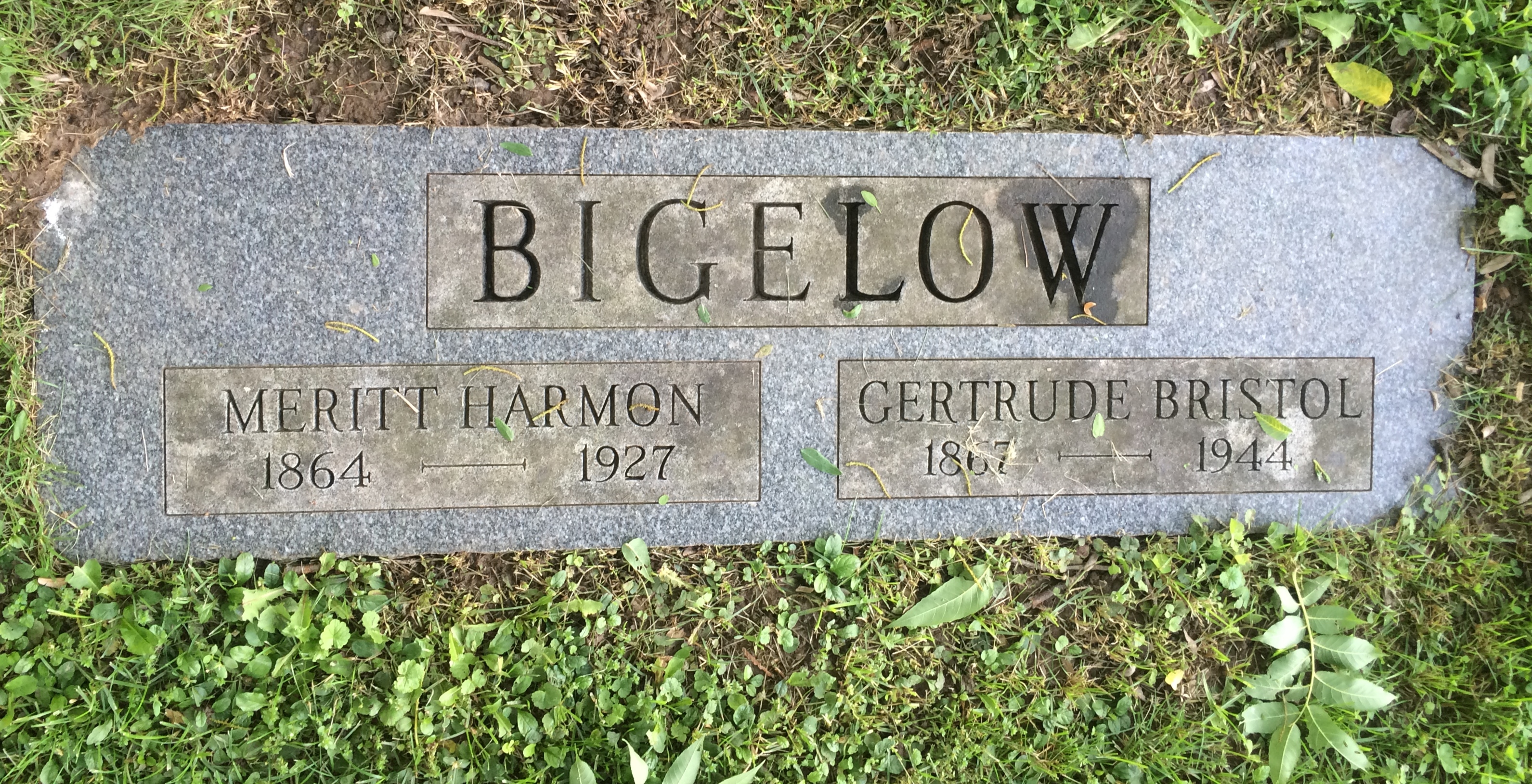 East Avon Cemetery; East Avon, Livingston County, NY
---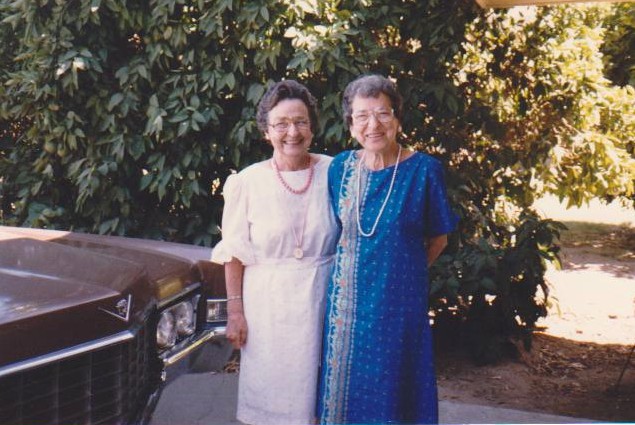 Sisters Dorothy on Left; Marion on Right
---
Modified - 12/04/2021

(c) Copyright 2013 Bigelow Society, Inc. All rights reserved.

Rod Bigelow - Director

rodbigelow@netzero.net
---
Rod Bigelow (Roger Jon12 BIGELOW)
Box 13 Chazy Lake
Dannemora, N.Y. 12929

rodbigelow@netzero.net

BACK TO THE BIGELOW SOCIETY PAGE

BACK TO BIGELOW HOME PAGE