Bigelow Old Notes 1999

This page is for old questions related to the information posted by the Bigelow Society in 1999.
Go back to Bulletin Board .................ROD 12/26/2000
Go to Old Notes 1998 .................ROD 12/26/2000
My e-mail is bigelow@slic.com
Also My Family.com by David Duane ( wzbngpop@worldnet.att.net )...11/12/99
Also a Bigelow Family Genealogy Forum set up by Family Tree Maker, 01/31/99
There is now a Family Search site from The Latter Day Saints (LDS)....5/10/99
also search RootsWeb Surname List for contacts........................3/11/99

Back to Bulboard: http://bigelow.simplenet.com/rod/bulboard.htm
I did not answer most of these, so feel free........................ROD

---

Subject: Bigelow info......please post
Date: Mon, 13 Dec 1999 08:43:13 -0500
From: "Pat Reed" < reedme@sover.net >
I am looking for any info on my great grandfather Fred Clark Bigelow b. 8-2-1860 in Westport, NY. d. 10-28-1917in Johnson, VT. he was the son of
William and Mary (Croch) Bigelow. he was married to Myra P. Sweet and had 3 sons, Elmer Smith Bigelow, Aram, and Milford. have not been able to trace
back from them. also looking for children, grandchildren of my great uncles, Aram and Milford....(lived in Mass. in the '60's)
Pat Reed
(603) 256-6113
reedme@sover.net
PO Box 296
W. Chesterfield, NH
03466
---

Subject: Granville H. Reynolds
Date: Sat, 15 May 1999 10:26:40 -0500
From: "James C. Andrews" <kb9hql@itol.com>
Any connections to my GGGrandfather, Granville H. Reynolds (b1825 in Westernport, MD), married Melvina Carroll of Uniontown, PA? Shortly thereafter they moved to IL, he fought in the Civil War w/ Illinois Volunteer army, and died in Industry, (Knox Co) ca1874. My Grandfather, Frank Andrews was raised in Abingdon, Galesburg area of Illinois. Would appreciate ANY clues as to this person's family and/or lineage!
Thanks, Jim

---

Subject: Augustus E. Bigelow and Julia Newbury Beckwith
Date: Tue, 04 May 1999 22:16:31 -0700
From: Hal Beumer <beumer@alum.mit.edu>
Rod
Thanks for the info. I had seen your web site before but had not seen that info on it. Julia was born about 1906 or 1908. She married Ira Lewis
Beckwith about 1828 possibly in Dorchester. They had 5 children. Frances -the oldest daughter - died several months after giving birth. Her son Louis
H. Martin was raised by his grandparents. About 2 years after Ira died, Julia married Augustus E. Bigelow 31 Mar 1867 in Providence, RI when both
were about 55 years old. I notice you had Julia married to her step son which was probably the result of sloppy writing on my part. Sorry.
I notice that you had Augustus dying in Phillipston, MA on 16 June 1885. Do you know whether Julia is buried with him? She is conspicuously absent from
our family plot Lot 78 - Grace Church Cemetery, Providence, RI.
Thanks
Hal

==============================================================================
Ira Lewis Beckwith b 24 Jun 1810 Weymouth,, MA - d 9 Jan 1865 Providence
Julia Newbury __ ___ 1806 - __ ___ ____ m. ??
Julia N. Beckwith m. Augustus E. Bigelow 31 Mar 1867
children of Julia and Ira:

Frances Eliz. Beckwith 25 Sep 1828 - 15 May 1854 m Thomas F. Martin __ ___ ____ - __ ___ ____ m. 6 Oct 1851

Julia E. Beckwith __ ___ 1834 - __ ___ ____ m (1) Levi S. Wheaton __ ___ ____ - __ ___ ____ m. 16 Dec 1857
m (2) David T. Potter __ ___ ____ - __ ___ ____ m. 8 Jan 1869

Henry L. Beckwith __ ___ 1840 - __ ___ ____ m Emma R. Boyd __ ___ ____ - __ ___ ____ m. 19 Aug 1863

Clarissa Beckwith __ ___ 1844 - __ ___ ____

Adelaide Beckwith __ ___ 1848 - __ ___ ____
m William H. Graves __ ___ ____ - __ ___ ____

grandchild

Louis H. Martin 16 Aug 1853 - 12 Apr 1925
Annie E. Smith 11 Sep 1853 - 2 Nov 1931

Hal Beumer
El Cajon, CA
email - beumer@alum.mit.edu
see Augustus E. 7 Bigelow........................ROD

---

Subject: Woolson Geneology
Date: Mon, 3 May 1999 19:27:27 EDT
From: Mark F. Hardy Mfhftl@aol.com
Rod,
Gary Woolson of Maine sent me a Woolson lineage with your data in it. I can photo copy the descendants you are related to. Just send me a snailmail
address.
Mark F. Hardy
Ft. Lauderdale, Florida
see Miriam 5 Bigelow.............................ROD
---

Subject: Robert Swan raised by Esquire Bigelow MA
Date: Sat, 1 May 1999 21:04:09 EDT
From: Charlene Swan Kes6135@aol.com
I am Charlene Swan and I am researching my husband lineage. We have traced the family to a Robert Swan who was born in 1697/98 (No Knowledge where)
who married Mary Crane April 30, 1724 in Milton, MA Mary b 13 Jul 1699 Braintree, MA to Ebenezer and Mary (Tolman) Crane. He died October 31, 1773
in Dedham, MA. I have a copy of his land records and a copy of his will but I do not know who is parents are or where he came from. A handwritten
manuscript donated to the NEHS by Mary Swan Jones 1901, says that Robert Swan came to Dorchester/Stoughton/Dedham, MA at age twelve. No one knows if he
came with others. It is said that he was raised as a son of the house by Esquire Bigelow. He was educated and married into a good family. If anyone can tell me more information I would appreciate it. Thank you

Children:
Robert Jr. b 28 May 1725 d 12 Mar 1802 m Rachael Draper

Ebenezer b 05 Apr 1728 d 30 Mar 1795 m Mary Hixson

Joseph b 11 Mar1729 d 04 Mar 1816 m Mary Hunting

Benjamin b 15 Apr1830 d 11 May 1735 m Sarah Howe

Mary b 30 Jun 1738 m Timothy French

The family lived in Dorchester, that changed to Stoughton that changed to Dedham, MA.
Ebenezer is my husbands ancestor and he moved to Attleboro, MA

His children:
Ebenezer b 14 Jan 1750 d 18 Mar 1820 m Tamasin Ballou

Mary b 17 Mar 1754 m Ibrock Whipple

Robert b 14 Nov 1756 d 30 Jan 1812 m Mary Eliza. Brown

Lois b 17 Aug 1759 m Abial Baker

Ebenezer is my husbands ancestor and he moved to Richmond, NH where he was a Doctor.
Ebenezer's son Robert who married Elizabeth Saben is our family branch. New Hampshire is where everyone stayed.
Thank you for your help.
Sincerely,
Charlene Swan

---

Subject: information on rice's
Date: Mon, 26 Apr 1999 15:19:46 -0400 (EDT)
From: LEEMARGE@webtv.net (MARGARET M. Rice)
rice family that migrated to southeastern,ky. thank you , ewing rice jr.

---

Subject:
Date: Thu, 22 Apr 1999 21:50:03 -0500
From: "Foster" <jfoster@oknet1.net>
Are you from "Brown & Bigelow?" The owner of the rights to Cassius Marcellus Coolidge's "A Friend in Need"?
Please send Attn: Heather

---

Subject: venard james bigelow
Date: Wed, 14 Jul 1999 10:41:38 -0400
From: Edward Bigelow < ebigelow@virtualwave.com >
From: ottawa ont. canada

i wish to join the bigelow society as my relatives did and become a member also my name is edward bigelow son of lewis and my grand-father was robert and my great uncle who had many of tapes sent to you was venard james bigelow all of buckingham quebec canada

---
Note from cousin:
Subject: My line
Date: Mon, 31 May 1999 19:22:42 -0400
From: Gredler Family < petegred@crosslink.net >
Here is my direct line:
+----------------------------------+
| John Bigelow ( -1703) | Generation 1
| | Starting Person
| Mary Warren (1624-1691) | 2 Siblings
| | 168 Descendants
+----------------------------------+
| Samuel Bigelow (1653-1730) |
Generation 2
| | Children
| Mary Flagg (1657-1720) | 12 Siblings
| | 154 Descendants
+----------------------------------+
| John Bigelow (1675-1769) | Generation 3
| | Grandchildren
| Jerusha Garfield (1677-1758) |
10 Siblings
| | 143 Descendants
+----------------------------------+
| Comfort 4 Bigelow (1707-1750) |
Generation 4
| | Great Grandchildren
| Joseph Brigham (1706-1786) |
10 Siblings
| | 70 Descendants
+----------------------------------+
| Mehitabel Brigham (1729-1762) |
Generation 5
| | 2-greats Grandchildren
| Samuel Jones (1725-1797) | No siblings
| | 69 Descendants
+----------------------------------+
Sara Gredler
mailto:petegred@crosslink.net
http://homepages.rootsweb.com/~sarakath/index.html
http://www.geocities.com/Heartland/Oaks/3880/index.html
List-"Owner" of the MCFEATERS-L list (soon to be in operation)
---

Subject: Hello fellow Bigelow
Date: Tue, 27 Apr 1999 13:10:51 CST
From: "CYNTHIA BIGELOW" <c_bigelow@ecs1.nwsc.k12.ar.us>
Organization: East Campus High School
Hello there, My name is Cynthia Bigelow and I am so shocked to find out that there are soo many of us out there! I was searching your page and I do not know much about my ancestors because the rumor about my heritage was that my grandfather, William Bigelow, was found along side the road while his mother was giving birth to him, and a Bigelow picked him up and his mother died! I am not sure of this guy's name I will have to ask my father, Freddie Bigelow, My
grandfather is dead or I would get this info from him. Well I would like to keep in touch with you, because I think it is so neat that we have the same last name. Sincerley,
Cynthia Bigelow (Cyndi)
---

Subject: Betsey Bigelow
Date: Sat, 17 Apr 1999 00:09:03 EDT
From: Jan Olsen JOlsen3354@aol.com
Thanks for the info on Betsey and the link to your page. Do you have any more info on her? I am trying to prove that Edwin Phelps b- 30 Dec 1815 is her son.
Thanks,
Jan Olsen
Lakewood, CO
---

Subject: BIGELOW - HOCKEY
Date: Fri, 16 Apr 1999 09:25:05 EDT
From: Don Murdock DonM216@aol.com
Rod,
I have some BIGELOWs & HOCKEYs in my tree, both who are from the upstate area like Gouverneur, NY. Are you related and if so I would be interested in getting that info.
My wife, LindaM216@AOL.COM, recently found a connection to you through the BENDERMAN family. Small world.
Thanks in advance.
Don Murdock
---

Subject: Re: [Re: John Day]
Date: 10 Apr 99 21:20:54 America/Fort_Wayne
From: Jeff Day <jddakota@usa.net>
Hi Rod
I sent a return message to you but I think my mail system trashed it as I never received a receipt. I'll try to some it up in a few sentences. As it turns out, my missing generation to the past is the same generation where your John Day-Sarah Loomis leaves off. Has anyone done research on their off spring or any of the others of John Day-Grace Spencer other than what is listed on
your site? My G-G-G-G Grandfather is listed as John Day Jr. on the 1800 Federal Census of Delaware County NY. The county was primarily settled by the people of the Colchester-New London CT area in the early 1790's. My John Day
settled at a place called Dickinson City (later named Cannonsville) in 1787. It's near the town of Colchester NY. ??? Any idea's? If the families can be connected it would bring your DAY lineage up to date and take mine back to1604.
Let me know what you think.
More:
Date: 1 May 99 04:25:08 America/Fort_Wayne
Your page is looking great. I like the bulletin board but I don't understand your note that say's that you don't believe that Grace Spencer (wife of John Day II) was Editha's mother. Was there somehting you discovered while at Salt Lake that led you to believe there was a mistake. I know I've come across John Day II who had a son John Day III. John Day III was married to a Sarah Welles. They had a son, John Day IV who had married Sarah Loomis.
Have you ever corresponded with John Ladwig from Henrietta NY. His wife is related to the Day's and he recently refrenced me to a book of geneolgy by a Geo. Day in 1848. Any of this sound familiar? It would appear that my John Day
Sr. is the same as his John Day IV whereas it should be John Day V.
Jeff Day
---

Subject: joseph morse
Date: Sun, 28 Mar 1999 11:25:53 -0500
From: "lois godbout" <rockyl@ctel.net>
My name is lois godbout, i am descended from samuel morse & elizabeth jasper, there are a lot of joseph morse's in my family, i am the third generation from my g grandfather harry proctor morse & jane etta davidson morse, he had a brother john, james, warren, and sister grace, hazel, do these names sound familiar? please e mail me at work lois.godbout@state.me.us or home rocky1@ctel.net
see Eunice 5 Bigelow......................................ROD
---

Subject: Philander Griffin
Date: Fri, 26 Mar 1999 06:05:07 -0700
From: "Jeffrey W. Bryant" < bryajw@srv.net >

I see you have Philander Griffin listed on your webpage. He was a brother
to my Asaph Griffin. Do you have any information on his descendants?
???????????............................ROD
---

Subject: Henry Bigelow
Date: Fri, 26 Mar 1999 08:00:49 -0500
From: "Judy Bargeon" < jbargeon@provide.net >
Hello, I am related to Henry Bigelow b 4 Sept 1839 d. Oct 8,1934, Kankakee IL, he was a banker, his
daugher Emma was my Great Gram, I do not have anything else on this Bigelow, is he in your line.
Thank you
---

Subject: Bigelow info
Date: Sun, 21 Mar 1999 01:25:45 EST
From: JAnger9654@aol.com

I'm seeking info on PHILANDA BIGELOW b. 1828.
I think she's the daughter of a E. Bigelow and sister of Lucinda b. 1838
She married OSCAR F. HULSER from Pulaski, Oswego co, NY.
That is all the info I have. Hoping you can shed some light on this for me.
Judy
---

Subject: Bigelow names
Date: Sat, 20 Mar 1999 20:01:35 -0500
From: Clarice Thompson < Thomps61@msu.edu >
Organization: Michign State University

As part of a series on local East Lansing MI pioneers, I did a story on the Horace Bigelow (15198.82) family. Using information from the Bigelow web site I said his wife's name was Helen Sturgis. I have been corrected that the name on her gravestone and in official papers is Almira. They had a daughter Helen M. Bigelow (15198.821). In rechecking the web
site I find that her mother was Ann Jenette (Fitch) Bigelow. Information from the site says that Horace and Helen were married in 1845 and Helen M. was born in 1846. I know that the mother was a Sturgis because the two families (Bigelows and Sturgises) moved to what is now East Lansing and settled neighboring farms. There seems to be something wrong about
the Ann Jenette Fitch information. The Helen or Almira information may have a problem, although Helen might have been a middle name.
Jack Thompson
606 Gunson
East Lansing MI 48823
see Horace 7 Bigelow.............................ROD
---

Subject: bigelow family
Date: Fri, 19 Mar 1999 16:04:22 EST
From: Shirley M. Paddock Shirley428@aol.com
Hello Rod:
Some of the Beecher, Foote, Olmsted families lived in the Chicago area. My interest in the families, is their relationship to Lake Forest, IL., a suburb of Chicago. In researching I have found some of the families attended Lake Forest University, and taught in our schools. Charles and Abbie Bigelow Foote children were born in Chicago, did they continue to live here?
Also, what were the names of the wives of Timothy, James, John, Timothy, Jonathan. I'm looking for connections to families here from the East. Is the Bigelow Society on the internet? I appreciate the title of the Bigelow Genealogy, hopefully
I will be able to locate one by inter-loan library.
If I can be of any assistance please e-mail. Look forward to your reply.
Shirley M. Paddock
---

Subject: Baguley Hall
Date: Thu, 18 Mar 1999 09:07:13 PST
From: "Chris Collins" < ccollins59@hotmail.com >
Dear Rod
Although I am neither a Bigelow nor a Baguley, I grew up in Baguley and have just found your Baguley Hall
page by chance. I noticed a few queries about Baguley and the Hall itself; whether it was open to the public -
even whether it had burned down a few years ago! I don't know whether what I have to tell you is new to you,
or even useful, but I was impressed with the amount of work that had gone into your site and since I have
nothing else to do at the moment, I thought I'd drop you a line.
Baguley is not a small town outside of Manchester - it is a small ward of the city and part of a much larger
suburb called Wythenshawe (pron. Withinshaw - Baguley is pronounced Baggly, locally).
The Hall is certainly standing (I pass it every time I visit my sister, who still lives close by) and seems to be in
good repair. There have been local government plans to renovate it for as long as I can remember, and
although much work has certainly been done on the building and the small grounds it still lies within, I don't
think it has actually been opened to the public as yet (I've never seen it open, anyway).
The mention of a fire was also intriguing. I have no knowledge of anything serious of this nature, but the Hall
has always suffered from minor vandalism - perhaps this was the root of this particular story. It certainly hasn't
burned down, anyway.
For any of your members who may wish to visit in the future, it may be possible to gain access to the Hall by
arrangement. The best point of contact would be Manchester Town Hall, the seat of local government for the
city. Try addressing a letter to the Chair of the Council, Manchester City Council, Manchester Town Hall, St
Anne's Square, Manchester. (I don't think they have a Lord Mayor any more, and I seem to remember
reading that they aren't very good at answering e-mails...)
A point of warning for any visitors, though - although you will find many friendly people in that area, it does not
enjoy the best of reputations. Dress down is the best advice I could offer.
The reference to Old Baguley and New Baguley I found especially curious - I was born in 1959 and lived in
that immediate area for the next twenty years or so, and have never heard anyone refer to either Old or New -
just Baguley.
I think the lack of attention paid to the Hall in the past was mainly due to its close proximity to Wythenshawe
Hall, the seat of the Simon family, situated in the centre of a large park only a five-minute walk away from
Baguley Hall. Wythenshawe Hall has, in the past, enjoyed more in the way of public money, which may have
something to do with the fact that it was a bequest to the people of Manchester from the last Lord Simon.
Perhaps the city council was under more of an obligation to maintain Wythenshawe Park and Hall - although
local government cutbacks of the last twenty years has meant that less money could be directed there, even.
Anyway, that's about all I can dredge from my mind on the topic for now - hope you found it of interest. I live
in London now but, as I said, see Baguley Hall roughly once a month when I visit my family. If there's anything
else you wish to know, mail me back and I'll see what I can do. I think you've excited my curiosity...
And, once again, well done with the website - v. impressive.
regards
Chris Collins
see Baguley Hall................................ROD

---

Subject: Eager & Howe
Date: Wed, 17 Mar 1999 17:37:36, -0500
From: KTNV11C@prodigy.com (MRS DELORA J WOOD)

I have the Howe & Eager surnames. Will you contact me at: KTNV11C@PRODIGY.COM. I also have an Eager mailing list.
DeLora Eager Wood
---

Subject: Signed Guestbook
Date: Tue, 16 Mar 1999 09:28:48 -0500
From: "Dan Bigelow" < Dan.Bigelow@kellogg.com >

Dear Rod -
I have held off on responding to you as I was waiting for my Dad to get his Webtv on line which it now is. His Address is
ClaytonBigelow@webtv.net. Drop him a line. He is 79 and has a lot of family history that I know he would share with you. I also know he is interested in finding out more on our line so you will be able to help him
also. Good luck. Dan

---

Subject: Sally Bigelow wife of John Tiffany
Date: Mon, 15 Mar 1999 21:32:09 -0500
From: ED & Denise Bachand < ebachand@snet.net >


I have cemetery record from Honesdale, also went to cemetery. Tiffany, Sally - wife of John Tiffany, d. Sept. 2, 1848 ae 63 yrs & 5 mos.
My ggg-grandmother is Sally Tiffany daughter of these two. She had son in 1842 - Thomas Oliver born in Starrucca. Hope to find proof soon. She married A. Wright and moved to Bramwell, WV. She had daughter (stepdaughter?) Alice. Alice married Israel Rouse Myers. I have letter from her to brother Thomas Oliver Tiffany written sometime in the1870's. I have letter written by Thomas to his Uncle Shel - John Sheldon Tiffany. Thomas was at Morris Island, SC during the war when he wrote
this letter. Thomas had daughter Alzada Mae. (wife was Alzada Emeline Harding), son Winfield (2nd wife ran off), Jennie, Charles and Raymond (wife Ellen Webb).
Winfield went to live with John Sheldon Tiffany until Thomas remarried. Alzada lived with the Fosters in Burnwood (haven't found out why yet or how they are related). John Sheldon had son John Winfield. Winfield had son according to my Uncle named Elberton and daughter Ferne. Winfield was said to have visited Alzada in Carbondale after she married
and had children.
I do not have a lot of primary evidence as of yet. Have photos of Alzada after she married. Pictures of house and family in Burnwood taken when Alzada was grown. Letters that I mentioned. Went to cemetery. Lots of census information. 1850 census shows Thomas living with John and Minerva Tiffany. Sally was living with Nathan and Damelia Kennedy. So was infant Alice E. Wright. (Kennedy name was same as Addison Harding's second wife[father of Alzada] ) I have no idea who A.
Wright was.
By the way I have Jane Graham's maiden name as Thompson (from Beers). Denise
see Sally (Sarah) 6 Bigelow...................................................ROD

---

Subject: Catherine Bigelow Davis
Date: Mon, 15 Mar 1999 10:35:24 EST
From: Gerald S. Trudell GTrudell@aol.com
I am searching for information on Catherine Bigelow Davis born about 1796 in Western Pennsylvania, death cert of her daughter says she was born inWestmoreland County Pa.. Catherine married Levi Davis Abt. 1812 and by 1830.
This couple was living in Mercer (now Lawrence) County Pennsylvania. The cabin Catherine was living in in 1860 still stands near New Castle Pa. Between 1790 and 1830. There were a very small number of Bigelows living in Pennsylvania. .
I suspect this couple were in Greene County Pa. in 1820 which was formed from the original Washington/Westmoreland Counties. Any help appreciated.
Gerald S. Trudell
1514 Elaine Court
Niles Ohio 44446
330-652-1657
GTrudell@aol.com
see Eliphaz 7 Bigelow.......................ROD
---

Subject: Winslow family bible records
Date: Sat, 13 Mar 1999 22:13:19 EST
From: Heidi Winslow Armbruster WArmbr7710@aol.com
Hi, My ancestor Calvin Winslow,s brother John married Sally Bigelow. On the page for Sally you have the information about John Winslow was obtained from the Winslow family bible records. Would The Bigelow Family Association have these Winslow Family Bible records? If you do would I be able to get a copy of this? We have been trying for years to track down information about Calvin Winslow and we thought some information would be in the Bible records. Thank -You for any help on this. Sincerely, Heidi Winslow Armbruster
Winslow Family Bible records, located NSDAR Library, Washington, D.C.
see Sally 6 Bigelow................................ROD
---

Subject: Lucy Morse and Rev. Griswold
Date: Fri, 12 Mar 1999 21:32:25 -0800
From: coralee@isat.com (Coralee Griswold)
Just in case you would like to fill in one of your holes:

15597.4. Lucy b. 21 Dec 1794; m. 20 July 1824 in Eaton, NY, Rev. Horace Griswold (Baptist Minister) she d. 4 Jun 1884 in Fremont, NE. She was the second wife of Rev. Griswold by whom she had 6 children.
From the Desk of
Coralee Griswold
Coralee@isat.com
Griswold Family Genealogist
see Eunice 5 Bigelow.................................................ROD
---

Subject: RESEARCHING THE O'BRIEN TREE!
Date: Fri, 12 Mar 1999 13:07:46 EST
From: Goldie4157@aol.com
Below are the Bigelows I have in my O'Brien Family Tree. I actually came across your Bigelow name in searching the Day Family. Small World. Does any of this seem familiar to you? Hope to hear from you soon.
Linda L Ebersole
Goldie4157@aol.com

Descendants of Jane Eleanor O'Brien

7 Jane Eleanor O'Brien Born: June 26, 1922 in Clarkson, Monroe co, NY, Died: deceased? in 1963 she was
living in Rochester, Monroe co., NY, Street: 660 Chestnut Ridge Road, Rochester, NY 14624
+m George H. Bigelow, b 13 July 1920 North Hampton, MA; m 10 Apr 1948 Rochester, Monroe co,
NY, d ____ ; in 1963 lived in Rochester, NY, Street: 660 Chestnut Ridge Road, Rochester, NY 14624
(716) 426-0573
8 William Brien Bigelow, b 11 Jan 1949 in Oceanside, CA, resides 12 Renouf Drive,Rochester, NY 14624
Phone: 1-716-235-6729
......... +Judith Oakley Born: 1946 in Rochester, Monroe Co., NY,
USA Married: January 31, 1970 in Rochester, Monroe Co., NY, USA Street: 12
Renouf Drive City: Rochester State or province: NY Zip or postal code:
14624
............. 9 Michael Bigelow Born: March 06, 1969 in Rochester, Monroe
Co., NY, USA Street: 12 Renouf Drive City: Rochester State or province:
NY Zip or postal code: 14624
............. 9 Suzanne Lynn Bigelow Born: October 28, 1970 in Rochester,
Monroe Co., NY, USA Street: 12 Renouf Drive City: Rochester State or
province: NY Zip or postal code: 14624
............. 9 Jennifer Ann Bigelow Born: December 22, 1971 in Rochester,
Monroe Co., NY, USA Street: 12 Renouf Drive City: Rochester State or
province: NY Zip or postal code: 14624
............. 9 Brien Bigelow Born: March 07, 1973 in Rochester, Monroe Co.,
NY, USA Street: 12 Renouf Drive City: Rochester State or province: NY Zip
or postal code: 14624
............. 9 Bronson Jeffery Bigelow Born: September 10, 1978 in
Rochester, Monroe Co., NY, USA Street: 12 Renouf Drive City:
Rochester State or province: NY Zip or postal code: 14624
..... 8 Pamelia Jane Bigelow Born: Bet. September 10 1949 - 1950 in
Rochester, Monroe Co., NY, USA Street: 17309 Fletchall Road City:
Poolsville State or province: MD Zip or postal code: 20837
......... +Jerome Klobukowski Born: November 06, 1947 in UNKNOWN Married:
June 24, 1972 in Rochester, Monroe Co., NY, USA Street: 17309 Fletchall Road
City: Poolsville State or province: MD Zip or postal code: 20837 Phone:
1-301-349-2283
............. 9 Laura Klobukowski Born: August 26, 1974 in Athens,
Greece Street: 17309 Fletchall Road City: Poolsville State or province:
MD Zip or postal code: 20837
............. 9 Matthew Klobukowski Born: August 06, 1975 in Norfolk, VA,
USA Street: 17309 Fletchall Road City: Poolsville State or province:
MD Zip or postal code: 20837
..... 8 Robert George Bigelow Born: December 28, 1951 in Quantico, VA,
USA Street: 73 Shanly Street City: Toronto State or province: Ontario Zip
or postal code: M6H-156 Phone: 1-416-532-6181
......... +Kathleen Bradden Born: October 26, 1951 in Toronto, Ontario,
Canada Married: May 17, 1980 in Toronto, Ontario, Canada Street: 73 Shanly
Street City: Toronto State or province: Ontario Zip or postal code: M6H-156
............. 9 Samuel Bigelow Born: April 23, 1985 in Toronto, Ontario,
Canada Street: 73 Shanly Street City: Toronto State or province:
Ontario Zip or postal code: M6H-156
............. 9 Emma Claire Bigelow Born: August 25, 1987 in Toronto,
Ontario, Canada Street: 73 Shanly Street City: Toronto State or province:
Ontario Zip or postal code: M6H-156
---

Subject:
Day family
Date:
Wed, 10 Mar 1999 22:36:33 EST
From:
Booklady01@aol.com
Received your Day family cemetary page thru Day family list. I am a descendant
of Isaac Day, I enjoyed seeing the pictures of the cemetary of John and
Isaac. If it would be possible I would enjoy copies of both and would be happy
to reimburse you for your time and cost of these. They would be a great
addition to my family tree book that I am trying to prepare for my family. If
this is something that you think you can do for me please email me with a cost
and an address.
My line is Robert ,John , John, Isaac, Daniel, Alfred, Dwight Henry, William
Albert, William Henry, Muriel Joyce Day Zion, Grace
I look for ward to hearing from you.
Grace Johnson
---

Subject: Obits and Pics
Date: Tue, 9 Mar 1999 16:54:04 -0400
From: "Terry Bigelow" <terry.bigelow@ns.sympatico.ca>

Rod, as I mentioned before Christmas, I have some pictures and obituaries. I have scanned them in at 200 DPI. If you are satisfied with this let me know and I'll do the other pictures at the same resolution, or whatever you
wish.
Terry R Bigelow
Email: terry.bigelow@ns.sympatico.ca or ve1trb@rac.ca
---

Subject: Henry Bigelow of Illinois
Date: Tue, 9 Mar 1999 11:47:58 -0500
From: "Judy Bargeon" <jbargeon@provide.net>
I am seeking information on Jacob Pitcher who married Emma Bigelow daughter of Henry Bigelow of Illoinis. in about 1845 in Limestone county or township. This Henry Bigelow was a civil war veteran. Emma died in 1924 in Illoinis , in Cook County I think.

---

Subject: Elisha Niles Diary
Date: Tue, 9 Mar 1999 08:41:17 -0100
From: "Stanley J. Niles" <s_niles@hotmail.com>

I was searching the web and notes a reference to the "Elisha Niles Diary" under Jonathan Bigelow.
(http://bigelow.simplenet.com/rod/jonathn5.htm)

As a descendant of John Niles, Elisha is a brother to one of my ancestors. I would like more information about this diary, and if
possible, where I could get a copy. Thank you,
Stanley J. Niles
s_niles@hotmail.com
---

Subject:
Re: Bigelow information...
Date:
Sun, 07 Mar 1999 18:12:38 -0600
From: Sue Schlosser <csds@lsol.net>

our line is as follows:
Randall Bigelow m. Jane
John Bigelow m. Mary Warren
Elizabeth Bigelow m. Capt John Stearns
Sarah Stearns m. Joshua Child
Josiah Child m. Experience Read
and so on..that gives you a little idea of our line ...
Doesnt look at all like there is a connection????
Sue
---

Subject: John Bigelow of Union
Date: Thu, 04 Mar 1999 11:45:28 -0500
From: David Sitomer < tolstoy@erols.com >
I have been doing Underground Railroad Research for about two months now, looking for connections to Orange County New York, and have a question about John Bigelow you may be able to help me with. William Still's Underground Railroad, Ebony Classics 1970 from the original 1871, tells a story, beginning page 174, of a John Bigelow attorney with offices at 7th and E NW Washington, who in 1854 arranged the departure of a slave girl, Anna Maira Weems, departing from in front of
the White House to Philadelphia and hence to Mr. Lewis Tappan on Pearl Street in New York City . Is this the John of Union (1817-1911).? Regards,
David Sitomer
---

Subject: Information Please?
Date: Wed, 03 Mar 1999 12:49:25 -0500
From: Sharon Newton < ccsi@netcom.ca >
Your web page is amazing and I can apreciate all the work that went into it. What we are looking for is if any of Lawrence (1692A.4) children's were buried in the cementary in St Andrew's cemetery Buckingham . My Dad would like to know, as he is doing a history of the cemetery. (I think we also related somehow) Anything would be of help.
Thanks a Million!
Sharon Newton
968 rang 5
Thurso, Que

---

Subject: Nicholas Bigelow,etc.
Date: Sun, 28 Feb 1999 14:12:10 -0500
From: "Frank Patterson" < mpatters@stny.lrun.com >

My grandmother is going to be 101 in April and remembers "Nick" Bigelow from North Wolcott.Her memory is untarnished and tasks a lot about my g-g-grandfather,Charles Richards,and his best friend Nicholas Bigelow.On some of my g-g grandfather's CW pension papers,Mr. Bigelow went with to various meetings about the pension and signed papers as a witness.I have gone up to the old homestead twice this past year and know approximately where the Bigelows lived.(On the lake)(Have a distant picture of their homestead in late 1800's-earlt 1900's)They both were in the the Civil War, different regiments.Often talked about the war, which the women and children were not able to share in. Believe this "Nick" may have named his oldest son after my g-g grandfather,one William Charles Bigelow. Be more than glad to share e-mail or by
phone. I have MS,so as the day progresses,I tend to get worse.A.M. is much better and I am an early riser. My NO. is
607-739-7332.(Horseheads, NY) My name is Frank Patterson.I have looked hard for the regiment that Mr. Bigelow served in and any picture of him. Grandma would get such a kick to see one if it were available.He will be in my book, if I ever get it done.Is basically about my g-g greatfather and my best friend who was killed in Vietnam on Mothers Day, May 12,1968. Hope to hear from you. Frank
---

Subject: Timothy III
Date: Fri, 26 Feb 1999 20:05:31 -0500
From: Dick Knox < knox@pacific.net >

My great-grandmother is the 3rd child of Joseph Alvin Bigelow and Almeda Roxanne Tryon. Their children are as follows:

1. Arthur Alvin Bigelow b. 21 Feb 1872 in Camanche, Clinton Co., Iowa; d. 25 Sept. 1950, m. 24 Jan 1897 to Hattie Bolinger

2. Almeda B. Bigelow b. 19 Oct 1875 in Camanche, Iowa. d. 1880

3. Lula Grace Bigelow (my great-grandmother) b. 12 May 1880 in Camanche, Iowa; d. 6 June 1958 in Astoria, OR; m. 12 May 1897 to David Thomas Bolinger.

4. Ray T. Bigelow (twin) b. 20 Aug 1884 in Camanche, Iowa; m.26 Dec. 1905 to Mary Edith Cease

5. Roy Bigelow (twin) b. 20 Aug. 1884 in Camanche, Iowa; d. March 1885

6. Nelson Glenn Bigelow b. 7 Dec. 1887 in Ayr, Adams Co., Nebraska; d. 17 Sept 1977 (in a nursing home in Florence, CO which is the last place I saw him in 1970); m. 16 Sept 1914 to Eva Aurelia Harrison (we always called her Aunt Aurelia).

7. Herbert Holmes Bigelow b. 26 Jul 1890 in Beulah, Pueblo Co., CO; d. 4 Aug 1963; m. 24 Dec. 1911 to Julia Jones.

I will be calling my parents later tonight to fill in the following generation if I can. I know my great-grandmother had at least 3 children.
Diane Knox
---

Subject:
Bigelow family
Date:
Fri, 26 Feb 1999 07:54:15 -0700
From: Gaylene Castaneda <parmelee@sacc.colostate.edu>

Organization: Colorado State University

I am looking for information on my Bigelow line. The name is Gershom Bigelow his daughter, married John Weekes. The other Bigelow is Thomas Bigelow, his daughter married Jonathan Weekes. Do you have any information on Gershom or
Thomas? I would like to know who their parents were.
More:
I sent you an e-mail this morning before I finished search your web page. I found the information I needed on Thankful Bigelow. I also found Gershom Bigelow but, our info is different. I am new to genealogy and I understand that I will run
into this often. In our Weekes bible it shows John Weekes married Mary Bigelow 5/19/1762 Mary was the daughter of Gershom Bigelow and Mary Howe. Any ideas??? I'm at a loss do I record both sets of information? (You show Mary Bigelow married Artemas Howe).
Thank You,
Gaylene
see

---

Subject: Origins of Warren name
Date: Tue, 23 Feb 1999 16:56:33 -0000
From: "A.R.Warren" <warren@globalnet.co.uk>
I came across your 9 page account of Warrens last night. I wonder whether you have thought about the origins of the name ?
The contribution which follows may be of interest. It is highly dubious that any of my relationships link to your origins in Nayland: general patterns of transport and migration in 1585 militate against such a presumption across a distance of some 400 miles. However,I am only just starting on this venture and I may well be proved wrong.

From: A.R.Warren <warren@globalnet.co.uk>
To: alt.genealogy <alt.genealogy>
Date: 23 February 1999 16:47
Subject: Origins of Warren name

The name "Warren" as an English language surname seems to have originated following the Norman conquest in 1066.
Baron Guy de Varrenes (or de Warena) was part of the conquering force and was married to Gudrun, sister of Guillaume, Duke of Normandy (aka William the Conqueror). Anglicisation both of Varrennes and de Warena lead to Warren. So, too, does the method of raising rabbits for food as introduced by the Normans, in stone enclosures which became known as "warrens".
Thus, warrens as historical structures and place names are common in SW England, notably on Dartmoor.
The trade or profession of managing warrens became a distinct surname by the addition of "er" ( as in Fowler, Carpenter etc.) in the form of Warrener or Warrender.
Surnames did not become common for several hundreds of years after the Norman Conquest, broadly between 1370 and 1450. Passage of time and the general levels of illiteracy led to variations of spelling - even within a single document, the same name might be spelled in three different ways.
Possession of the surname Warren does not, of course, provide evidence of some direct link back to ancestry in Normandy. Serfs and villeins might well have adopted the surname of their master. Others, as later immigrants to Britain, adopted such Anglicised identities as suited their purpose and integration into the community. The surname Warren seems particularly common in the West of England. As an aside, the writer spent many years working in France or with French employees. To this day, they remain convinced that my surname was Varrene - a fine example of how sounds are twisted to meet the linguistic expectations of the people concerned ! I do not pretend that this brief note is fully researched and I am entirely happy for other Warrens to challenge and improve a note which is intended to promote dialogue.
Roger Warren
see Warren Page 1.................................ROD 12/27/2000

---

Subject:
Re: Charles
Date:
Tue, 23 Feb 1999 00:27:35 -0500
From:
"Steve" <scmcl@MNSi.Net>

I'm so sorry it took me so long to get back to you regarding your search for my Bigelow clan!!...I am totally amazed!!!...I can't thank you enough for finally giving me a sense of closure on who made up my roots!!...I had only bits and pieces of names to go by and you have solved the puzzle!...It was Henry Clifton that I had been missing!...Margaret Bigelow (his wife) was my greatgrand mother, but there was never any documents showing who her husband was??...strange? but that's how the information was kept by the family! My grandmother Lucielle McLaughlin (Bigelow)...was married to Lloyd McLaughlin and bore my father Darrell Fulton, who passed away in 1983 from a short illness, and is buried here in Sarnia, Ontario.
Again! Rod....thank you ever so much!!...
Steve McLaughlin
scmcl@mnsi.net

---

Subject: surname BLENKHORN
Date: Mon, 22 Feb 1999 22:37:37 -0500
From: jenny bamford <jbamford@mint.net>
do you have the surname BLENKHORN in your family tree? your page came up
for info but i can't seem to find any blenkhorns. i would appreciate
the help if it's possible.
jenny blenkhorn-bamford

---

Subject: ~Submission for Vital Statistics~
Date: Mon, 22 Feb 1999 15:54:05 -0500
From: "Lisa Christiansen" <Dansndoll@pikeonline.net>
Hello, allow me to introduce myself. My name is Lisa Beth Christiansen.
(John1,Samuel 2, Thomas 3,Abraham 4, Samuel 5, Andrew Craige 6, Samuel Smith 7, Abraham Lincoln 8, Dee Anne Bigelow-Beglinger 9, Elizabeth Jane Beglinger-Von Suskil 10, June A. Von Suskil-Smiraldi 11, Lisa Beth Bigelow
Smiraldi-Christiansen 12).
It is with great sadness that I announce the passing on of my Grandmother, Elizabeth Jane Von Suskil (10), at age 81. She passed on suddenly, on October 5th 1998, while residing with me, in Montague, NJ. She is survived by her daughter, June A Smiraldi of Vernon, NJ, Howard Von Suskil, five Grandchildren, Lisa Beth Christiansen of Montague, NJ, Richard Smiraldi of New York City, NY, Marc Smiraldi of Vernon, NJ, Jennifer Von Suskil, and Drew Von Suskil of Butler, NJ, and Great- Grandchildren, David and Andrew Christiansen of Montague, NJ.
"Betty" was born in Superior, Wisconsin, on December 2, 1916. After the death of her mother, Dee Anne Beglinger, she left her home, at the age of sixteen, to graduate high school, and continue on in nursing school, to become a nurse.
She worked as an R.N. until she was 77 years old, and forced to retire.Upon retirement, she moved in with her granddaughter, Lisa Christiansen (me) and her family, where she could watch her great-grandons grow up. My Grandmother was very proud of her Bigelow heritage, and it is spoken of quite a bit at a website we have created in her honor. She was very proud of her mother, Dee Anne Bigelow-Beglinger.(see below)
Please feel free to quote anything in my websites for inclusion :-) in the Forge. Also, a photo of Dee Anne Bigelow is attached (my Grandmother's mother) http://members.aol.com/GramsDoll1/page/index.htm (Elizabeth Jane VonSuskil) http://members.aol.com/Dansndoll/dea.html (Dee Anne Bigelow, and our family history concerning Bigelows from our branch).
Sincerely, Lisa Beth Christiansen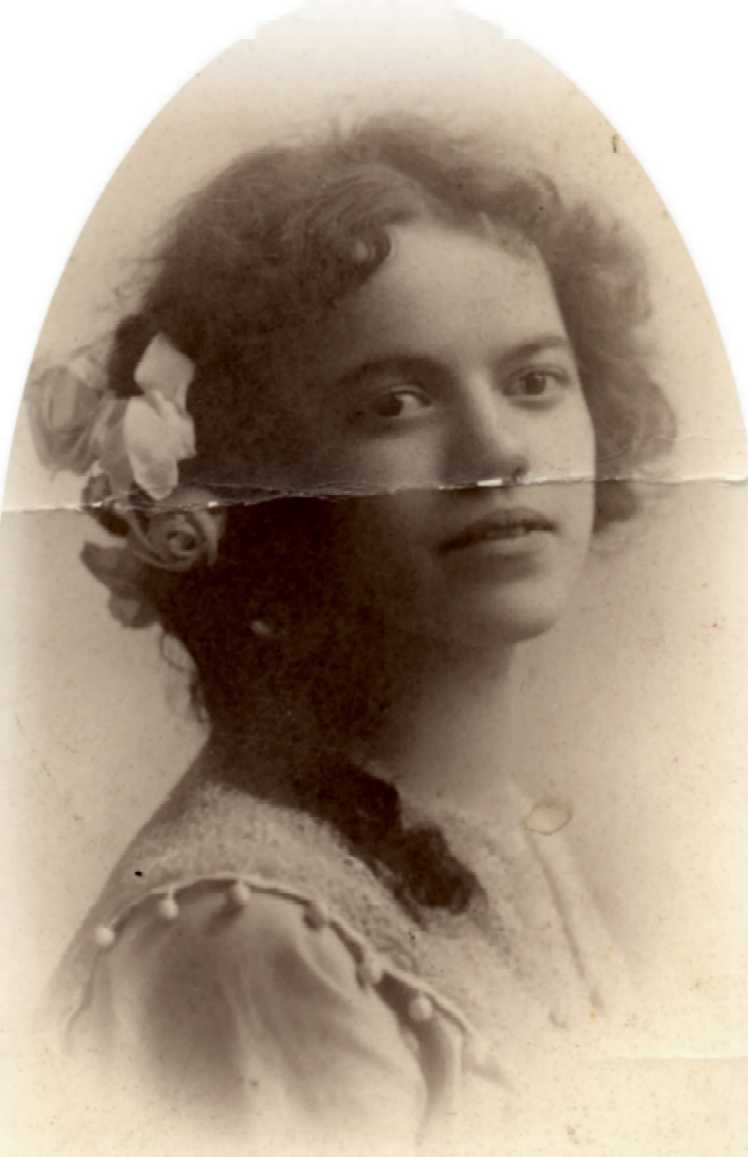 ---

From: Bill House <doublebill@gulfislands.com>
Date: Monday, February 22, 1999 10:03 AM
Subject: can you help

Hi I was following my family Tree and was wondering if you new anything about the gates branch ie the children of luke and mary gates
family stories goes to a Marianne gates (allen)I followed the branch Back Gates to Allen to Macks to Sheffeld. Questions about luke
Gates ,the Allens and the Macks if you Know were on the internet I could Go or If you have any information on the matter would be helpful here is a file att office97 excel Of what I have Done thank you William Mack Sheffeld jr. doublebill@gulfislands.com
Ezekiel Gates married 1793 Beula Bigalow, had son Luke Gates, born 1794, etc.

---
---
Continued on Old Notes 99 page2....oldnot9b.htm
Rod Bigelow
8 Prospect Circle
Massena, N.Y. 13662

bigelow@slic.com Rod Bigelow at SLIC

Bigelow Society

BACK TO BIGELOW HOME PAGE