James Call 6 BIGELOW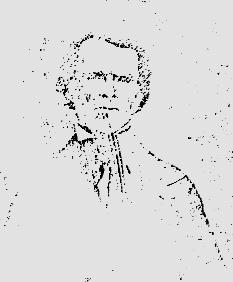 This is a poor copy of a tin-type of James Call 6 BIGELOW.
---
16228.9 James Call 6 BIGELOW, son of Joel 5, (Benjamin 4, Jonathan 3, Joshua 2,John 1) BIGELOW and Abigail (McCALL) CALL BIGELOW was born 07 August 1790 in Springfield, Windsor, VT. He married, on 16 January 1823, Lucretia FRANK, daughter of Andrew and Lucretia (HUNTINGTON) FRANK. She was born 18 April 1799 at Monkton, VT.
Howe's Bigelow Genealogy says of James, " Though little favored with educational advantages (having but seven months schooling up to the age of 12), by hard work and study during the winter evenings by fire light, he attained to a degree of proficiency that would have done credit to a college graduate. he was engaged in teaching much of the time for twenty years; was a practical surveyor, and carried on the tinsmith business besides overseeing of a farm. By accident his father was made a cripple for life, and his mother being for many years an invalid, the family was so reduced that he never had shoes upon his feet until twelve years of age; and yet he had to draw from the forest on a hand-sled, much of the wood used by the family during his childhood. Whenever he could borrow a book from any party, his crippled father would sit up at night and hear him read. He had a remarkable memory, and later in life he became proficient in Masonic work of thirteen degrees, and was for a year or two Grand Lecturer among the lodges of what was then Upper Canada."
He was an active member of the Methodist Episcopal Church in Plattsburgh,NY in 1824, and moved to Bangor, Franklin co, NY in 1826, where he lived until his death on 12 May 1879. His wife Lucretia had died 29 January 1869.
Children of James and Lucretia (FRANK) BIGELOW:
16228.91 Rev. Andrew Frank, b 18 Mar 1824 Plattsburgh, Clinton, NY; d 20 Sept 1887 in Malone, Franklin,NY; m 12 Dec 1847 Marion Albina PURMONT; res northern NY. 8 children.
16228.92 Marianne, b 22 Sept 1825 Plattsburgh,NY;d 11 Sept 1906 North Bangor,NY;
16228.93 Phoebe Ermina, b 28 Sept 1827; d 12 July 1910 Brandon, NY; m 21 Oct 1855 Orson Leroy REYNOLDS; residence Bombay, Bangor, and Brandon, NY. 7 children.
16228.94 Sarah Maria, b 22 Nov 1829; d 17 May 1899 West Bangor,NY; unmarried
16228.95 Martha M., b 14 Nov 1832; d 22 Dec 1905 Ft. Covington, NY; m William TAYLOR; residence West Bangor, NY; 4 children
16228.96 Ellen A., b 11 Nov 1835; d 2 July 1919; m (1) 2 Dec 1856 Charles L. WILCOX; m (2) Orsamus CROOKS; residence Malone,NY. 3 children.
16228.97 James C., b 27 Mar 1840; d 15 Jan 1907; resided old family homestead, Bangor, NY; unmarried.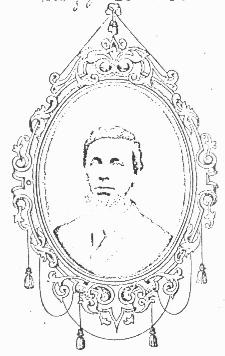 .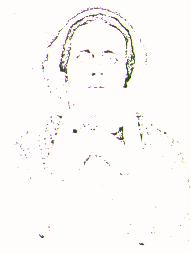 .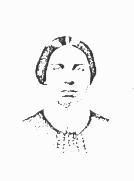 These are poor copies of a tin-type of Lucretia, James Call jr , and Sarah Maria.
For cemetery and other photos see Page 2....
Notes: censuses 1800, 1810, Mary Ruth JUDD has contributed most of this material, and it is through her early research that I first became aware of James and Lucretia BIGELOW. I visited the Potsdam LDS Genealogy Research Center in 1994 and found a small file folder with her early notes, etc. She had made up an ancestral chart from Phoebe Ermina to John 1 , photocopies of old tintypes of the family, reprints of an article in Forge on Silas Wright, photocopy of Memoriam of Marianne (which recalls her parents), and a funeral sermon for Andrew Frank (which also narrates the life of James and Lucretia).
SOURCES:
Bigelow Society,The Bigelow Family Genealogy Vol I, pg 315.
Howe, Bigelow Family of America;
Research of Mary Ruth JUDD
1820 NY;
cemetery inscriptions West Bangor, NY

---
Rod Bigelow (Roger Jon12 BIGELOW)
Box 13 Chazy Lake
Dannemora, N.Y. 12929

rodbigelow@netzero.net

BACK TO THE BIGELOW SOCIETY PAGE

BACK TO BIGELOW HOME PAGE