BIGELOW TRAVEL PAGE
This page contains links to our travels and other pages dealing with travel destinations that I have enjoyed or are interested in.


Galapagos Trip 2006:


FLORIDA TRIPS

Florida 5 articles and pictures of trip south in ..................... 2005.
Florida 2 articles and pictures of trip south in ..................... 2004.
Florida 1 articles and pictures of Everglades, Keys, Scuba, etc..................... 2003.
Python-Gator Battle in Everglades..................... 2003.
Florida 96 Trip This is the trip Matt and I took to Florida to watch Jeff play hockey in Tampa.
Pictures:Florida Aquarium (Picture below)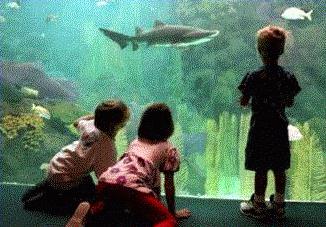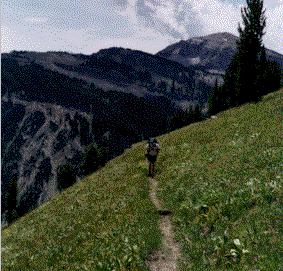 (Picture above)This is a hiking picture to represent


TRIP WESTA trip made by Jeff and I in Sept. 95 to move him out to Utah. We visited The Badlands, Mt. Rushmore, Devil's Tower, Yellowstone, and The Grand Tetons (pic above). We also visited Fossil Butte, WY and Delta, UT to dig for fossils.


CANYON TRIP This is a trip Jeff and I took in June 1994. First time in the west for me. Visited Painted Desert, Petrified Forest, Canyonlands, Arches NP, Flaming Gorge, Dinosaur NP, Capitol Reef, Bryce NP, and Grand Canyon.


UTAH 96 TRIP This is our latest trip taken in April 1996 First time in the west for Chris. Visited Flaming Gorge, Canyonlands, Arches NP, Zion NP, Monument Valley, and Grand Canyon.
Links:

Yellowstone National Park | http://www.yellowstoneparknet.com

Black Hills | http://www.allblackhills.com


Internet Travel Network Links to weather, lodging, trains, airlines, maps and all kinds of cool stuff.

Yellowstone Park Net is the most comprehensive information guide for Yellowstone National Park

The Total Yellowstone Page The Total Yellowstone Page with pictures, weather and other cool stuff.

J.Ganson's Yellowstone Page J. Gansons Yellowstone Page with many pictures.

Arches National Park Pictures and info on Arches National Park near Moab, UT.

Grand Canyon Link to MainTour Grand Canyon National Park Travel Guide
Travel page 2..................
---
Rod Bigelow (Roger Jon)
Box 13 Chazy Lake
Dannemora, NY 12929

< rodbigelow@netzero.net >