CHAZY LAKE PAGE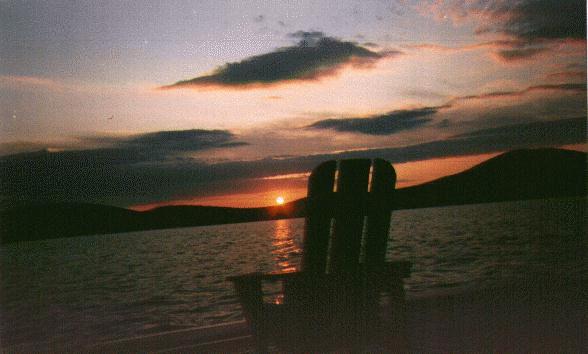 This is a sunset view from our deck taken May 1996.
This is the Chazy Lake Page. The favorite place of Rod and Chris Bigelow and sons. We all grew up here during the summer months. Chris and I, both spent our childhood and teenage summers here. Both our families had camps on the lake and now we occupy the camp that Chris's parents built. Notice, we call them camps and not cottages. These camps give us far better views than any of the hotels in New York and give us far more comfort than staying in some of the cheap hotels in the area. There have been many famous residents and visitors to Chazy Lake and many are recounted in a recent publication called "Chazy Lake, Facts, Fiction & Folklore". This book recounts much of the History of Chazy Lake. I have found further history and that is found on History of Chazy Lake Part II. and History of Chazy Lake Part III. This last link has the story of the tragic drowning in 1927. More stories about the lake including other drownings are on History of Chazy Lake Part IV. and History of Chazy Lake Part V. Histories of the surrounding areas such as Dannemora and Lyon Mountain are linked on History Page 1.
For a Real Estate Broker for Chazy Lake and this part of the Adirondacks see:
Judy Lapointe at http://www.lapointrealty.com

New pages are in a new Directory.. See Link ..................

This site was mentioned in A Trail Marker Books guide to Kayak and Canoe Paddles in the New York Champlain Valley; by Jack Downs.
See link for book:
http://trailmarkerbooks.com ....................

This site has been added to Adirondack Links at www.adirondacklinks.com .
See page called Connections, which has E-mail addresses of friends with a connection to Chazy Lake and Dannemora. There are more pictures on that page and even more on another page. Send me an E-mail if you want to join...............ROD 12/15/98.
Subject: Dannemora High School
From: Stephen J. Coulon < dhsknights@yahoo.com >
Date: 08 June 2004
Hi Rod,
If anyone would like a look inside their old school go to

http://www.dannemorahighschool.com/
Steve
article on climbing Lyon Mountain in 1876: lymhike1.htm ......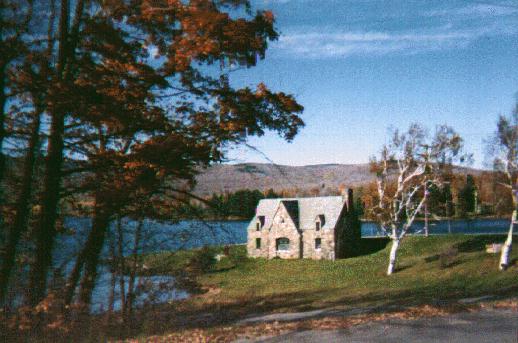 This is picture of the Pumphouse, (fall 94?)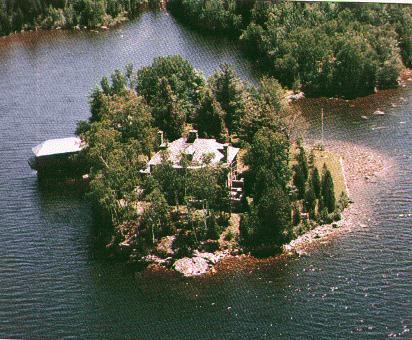 This is an aerial view of Brooke Shields' place sold in fall 2001.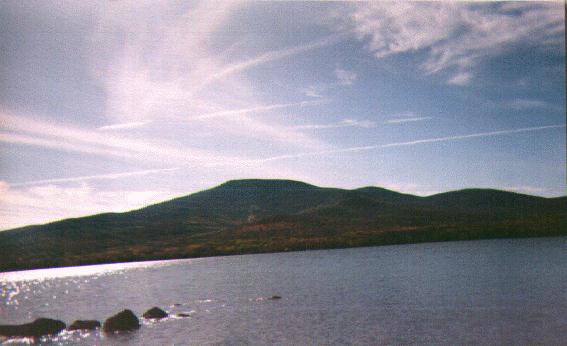 This is a view of Lyon Mountain from our deck (fall 94?).
---
Rod Bigelow
Box 13 Chazy Lake
Dannemora, N.Y. 12929

< rodbigelow@netzero.net >