Dolly Child 7 BIGELOW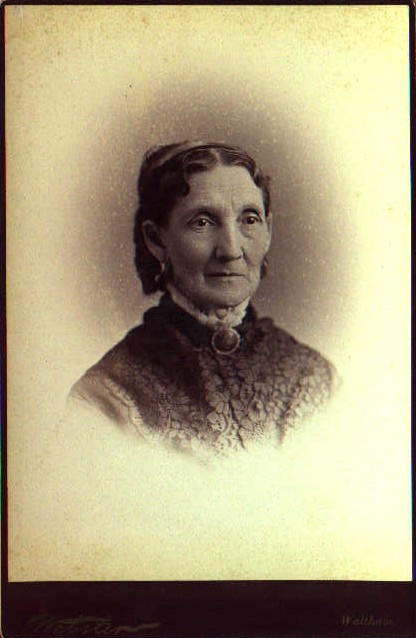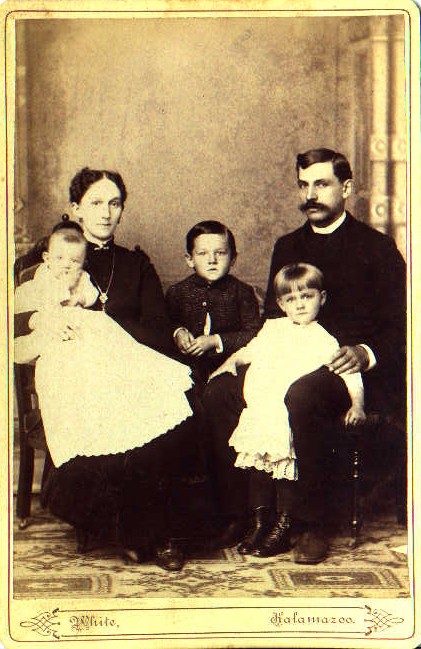 (dolly422.jpg) (gleasons.jpg) (see below)
---
15384.22 Dolly Child 7 BIGELOW, dau of Ezra 6 ( Amariah 5, Amariah 4, Samuel 3, Samuel 2, John 1) and Cynthia (CHILD) BIGELOW, was born at W. Boylston, Worcester, MA on 10 June 1812. She married on 25 June 1841 Phineas Gleason. He was born on 28 February 1807 at Wayland, MA and died 07 September 1871 at Wayland. She died 07 November 1884 also at Wayland. They had resided there for some years.

Children of Phineas and Dolly (Bigelow) Gleason, all born Wayland:

15384.221 Carrie Gleason, b 12 April 1842; m 12 April 1879 Sumner Wellington. (see below)

15384.222 Isaac Gleason, b 12 Jan 1844; d 06 June 1866 Wayland; unm.

15384.223 Abel H. Gleason, b 17 Jan 1846; m 22 Mar 1883 Martha J. Farnsworth; 1 child, Bertram b 11 Jan 1884.

15384.224 Ella D. Gleason, b 10 Oct 1850; d 0l Apr 1865 Wayland.

15384.225 Arthur Stanley Gleason, b ca 1853;

Sources:
Bigelow Society,The Bigelow Family Genealogy, Vol II, pg 108;
Howe, Bigelow Family of America; p 199;
vital records MA.
Note:
Subject: Dolly Bigelow
Date: Thu, 30 Nov 2000 23:59:58 -0500
From: "Frank/Barbara Menchin" < rikki@aspi.net >
Trying to get to Dolly Child Bigelow from Ezra Bigelow page. Have information for you on Cynthia Child daughter of Lydia
Bigelow who was married to Zachariah Child.
F. C. Menchin
rikki@aspi.net
More:
The left picture is of Dolly Childs Gleason

The right one is (I am assuming?) Dolly Childs, her husband and on the back of the picture it says:
Carey Dana aged 5 years
Ethel Ada aged 3 1/2 years
Arthur Stanley aged 4 mos.
The pictures below are (I believe) Carey Dana Gleason Wellington and her husband Sumner Wellington. They were
married April 12, 1879. Frank was able to get the back of the picture under a very bright light. The names on the back were Caroline Wellington and Sumner Wellington.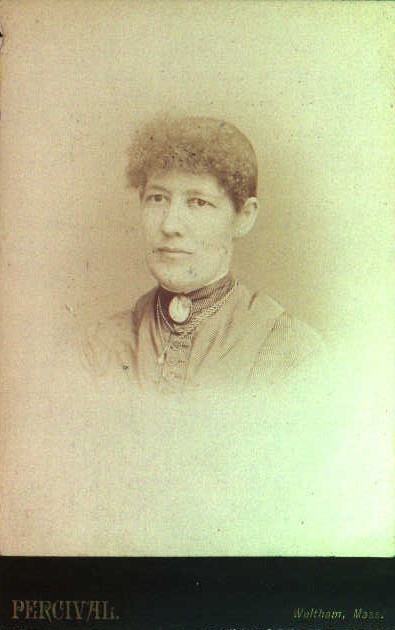 ---
Modified - 04/04/2002
(c) Copyright 2002 Bigelow Society, Inc. All rights reserved.
Rod Bigelow - Director
bigelow@slic.com
rodbigelow@netzero.net
---
Rod Bigelow (Roger Jon12 BIGELOW)
8 Prospect Circle
Massena, N.Y. 13662

bigelow@slic.com Rod Bigelow at SLIC

rodbigelow@netzero.net Rod Bigelow at NetZero
BACK TO THE BIGELOW SOCIETY PAGE

BACK TO BIGELOW HOME PAGE