Jonathan 7 BIGELOW

15923.47 Jonathan 7 BIGELOW, son of Freedom 6 ( Isaac 5 , Isaac 4, Isaac 3, Samuel 2, John 1 ) and Susanna (KATHAN) BIGELOW, was born, a twin, on 22 February 1809 at Ballston Spa, Saratoga, NY. On 12 July 1827 Mary "Polly" Hines who was born 26 July 1811 in OH. Jonathan was a farmer and a local preacher of New Light or Christian Persuasion. This family is on the 1850 and 1860 censuses of Auglaize county, OH. Jonathan died on 10 January 1876 and his widow on 05 June 1884 - she age 72-10-10. Both are buried in Fought Cemetery, Washington township, Paulding, OH.
Children of Jonathan and Mary (Hines) Bigelow:
15923.471 a child, possibly named Samuel, b ca 1829; d young.
15923.472 Melinda, b ca 1831; d __ ; m Ol Oct 1855 Auglaiza co., Thomas Hunter. On 1860 census she and Thomas living with her parents. Thomas was 49 at the time and they had a son, Amos, 2.
15923.473t Martin, b ca 1833; d ; m 14 Feb 1855 Paulina Richardson; several children.
15923.474 David, b ca 1836; d ____ ; was unm. in 1870.; m Charlotte Harris (see below) and (see below)
15923.475t Daniel, b ca 1838; d 20 Feb 1880; m 15 June 1862 Wapakaneta, OH Salena Hartman; 15 children.
15923.476 Sarah, b ca 1841.
15923.477 Emmanuel, (Edward on 1860 census), b ca 1842.
15923.478 Mahala, b ca 1844.
15923.479 James W., b ca 1845; d 1850.
15923.47At James Owen, b ca 1850; d 05 April 1903; m 10 Oct 1871 Auglaize co., Mariah Jane Wesby; 11 children.
15923.47B Amos Bigelow, b ca 1853.
Sources:
The Bigelow Family Genealogy Vol. II Page 132-133;
The Bigelow Family Genealogy Vol. I ;
Howe, Bigelow Family of America; pg 468 child;
various censuses OH;
early marriages of Franklin and Madison counties, OH;
Fought cemetery records, OH.
Note:
Subject:
Date: Thu, 20 Sep 2001 09:50:51 -0700
From: "Don Shafer" < dshafer@buckeye-express.com >
Hello,
My name is Don Shafer, 3015 Frampton Dr. Toledo Ohio 43614 Telephone 419 385 0475. Please post my query as many places as you can. David Bigelow Birth around 1836. Father Jonathan Bigelow, Mother Polly Hines. In 1860 living with father and mother. In 1870 living next to father. Alone. Locations of both is Auglaize Co. Ohio. I believe he was in the civil war. His father died in 1876. I lost him in 1880C. According to death records he is supposed to be the father of Juliet, Dianna and Dora Bigelow. The mother is Charlotte Harris, daughter of Jonathan and Elizabeth Bradford Harris. No birth records found and no marriage record for him and Charlotte. When Charlotte did get married she was married under her maiden name. So you see I really have a problem.
Don
Subject: Jonathon Bigelow 1809
Date: Mon, 07 Jan 2008 00:18:16 -0700
From: betty minzey <kinslostandfound@hotmail.com>
Hi Rod,
I would like to pass on some information on a son of Jonathon Bigelow b 1809-wife Polly son David Bigelow (1835) who was married to Charlotte Harris(1836)
they had a Daughter Dianah Almira b 16 Oct 1864 and died 15 Feb 1935 She married Lewis Golden great grand parents of my husband.
Charlotte Harris in 1860: Logan, Auglaize, Ohio living with her parents and her marriage to David I do not have a date for but assume after 1860.
on the 1870 census she is listed living with her Mother and siblings,(her father died before the census and David Bigelow is living with his parents on the 1870.) there is Juliet and Dianah and Savanna Bigelow living with them, which after seeing the info posted on Martin it is confusing who Juliet and Savanna's father is. I think it was David but unsure.
Charlotte was either divorced or widowed from David Bigelow and she remarried John Fisher. The Dora that they list as a Bigelow is a Fisher that was the daughter of Charlotte and John. Dora married Francis Miller in 1886.
I hope this helps clear up some of the confusion, but still adds some in another respects. I also have a family story to David Bigelow being a Chief and Dianah Elmira (see pic below), an indian princess and then later David is said to serve in the civil war as a scout possibly. Have you any information that would help in learning the truth about this family story?
sincerely Betty Minzey (minzey tree posted on ancestry) thank you for your time.
More from Betty Mimzey:
I found your page from Roots web Bill Osborne posting. I have obit for Dianah Elmira Bigelow Golden, anc so on. Lewis and Dianah left Ohio an entered Oceana Co Mi abt 1915 lived in Hesperia and buried in cemetery there.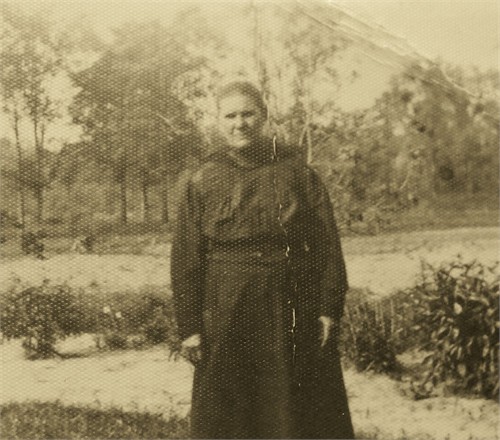 Dianah Elmira (Bigelow) Golden
---
Modified - 07/01/2013
(c) Copyright 2013 Bigelow Society, Inc. All rights reserved.
Rod Bigelow - Director
rodbigelow@netzero.net
---
Rod Bigelow (Roger Jon 12 BIGELOW)
Box 13 Chazy Lake
Dannemora, N.Y. 12929

rodbigelow@netzero.net