The 2013 Reunion

Malden-on-Hudson

20 July 2013
Page 2

2nd - Malden-on-Hudson, NY
~ Location of the Bigelow Homestead founded by Asa6 Bigelow, father of John7 ~

Jen Dragon had located early artifacts and ledgers pertaining to Asa and his era. There are many early 19th century tools inscribed with the "Bigelow" surname as well as a Record Book from 1828 that details the transfer of goods from local farmers and tradesmen to the sloops that would sail with the corn, bluestone and wheat down the Hudson River to New York City.
The Misses Eristoffs (sisters-in-law Anne and Anne, guardians of the Homestead) attended. Holly George-Warren who has just completed a manuscript about Poultney Bigelow and his life. Ms. George-Warren read from her manuscript and said a few words about John and Asa Bigelow. She is a knowledgable source given that she has been immersed in the research of their lives for the past 5 years.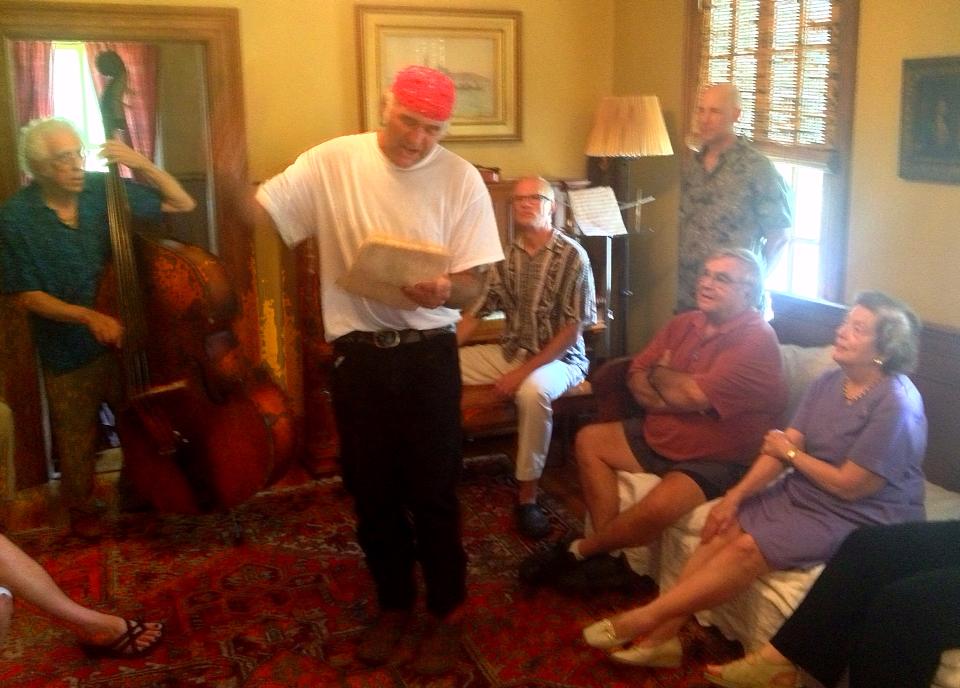 Adrian Frost reads "Buffalo Soldier" by John Bigelow, Jr
While Malcolm Cecil lays down a reggae beat at the Bigelow Homestead, Malden-on-Hudson, NY,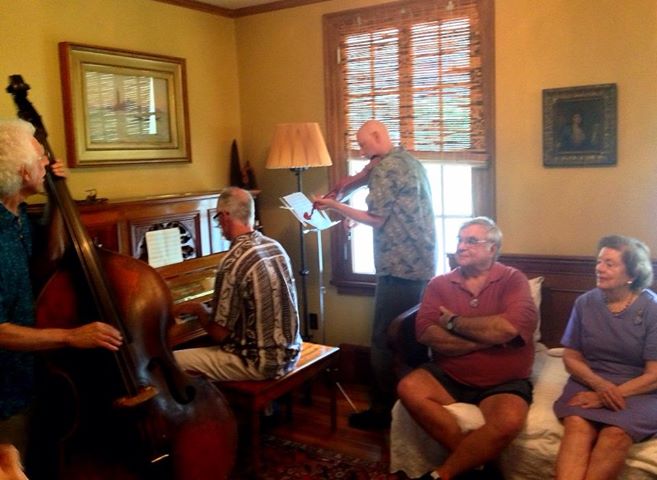 Rod Bigelow and Anne Sidamon-Eristoff enjoying the Malcolm Cecil trio playing "The Bigelow March"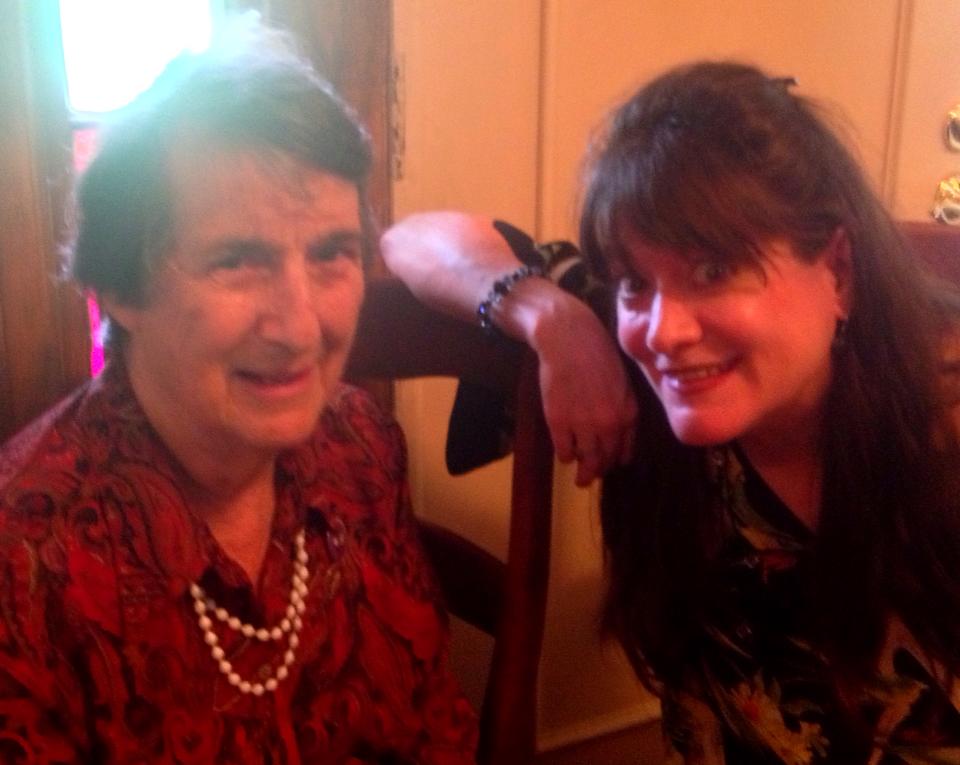 "Nano" and Holly George-Warren
"Nano" is also Anne Sidamon-Eristoff, the sister of the late Constantine Sidamon-Eristoff
(Preview at:

http://thehistorybox.com/ny_city/nycity_visit_bigelow_homestead_article00429.htm

)


We returned to Schenectady about 5-6 PM. Dinner was at a local restaurant, Apertiva, where we had our third board meeting, where we discussed membership, further reunions (Florida?), and approved Barbara Sharp-Bond from Ottawa as a new director replacing Tina Monette.

Rod Bigelow
Box 13 Chazy Lake
Dannemora, N.Y. 12929

rodbigelow@netzero.net