Pickles Reef
Fish Pictures
Page 1
---
These are underwater photographs I took on 20 February 2004. I reduced their size so they would be visible on your screen. Just click on thumbnail below for 6 x 4 picture, and name for 10 x 8 full size picture or more info. My dive buddy was Dave Ascher from MI and some of the pictures were from Snapper Ledge.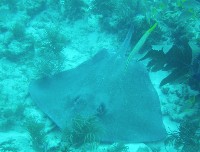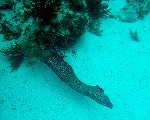 Southern Stingray Yellow Stingray Fish School 56 Squirrelfish 88 Spotted Moray Eel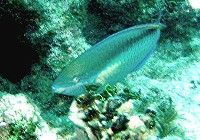 sparrot10.jpg is a Striped Parrotfish .................

Back to fish2.htm
Back to Florida1.htm

---
Rod Bigelow
P.O. Box 13 Chazy Lake
Dannemora, N.Y. 12929

< rodbigelow@netzero.net >