Reef Shark
(shark22b.jpg) (full size)
This is a
Caribbean Reef Shark
about 6 feet. Photos by Rod 15 Feb 2008.
Location , Anchor Chain, (Elbow Reef), Key Largo in about 25 feet water.
Carcharhinus perezii
Features: Inside tips of pectoral fins and tips of ventral fins, anal fins, and lower lobe of tail are dusky. (Similar C. limbatus "Blacktip Shark", distinguished by pale to white anal fin.

Size: 5-8 feet; max 10 feet;
Depth: 0-150 feet;
Audubon Field Guide; page 271; plate 42;
Reef Fish ID 3rd ed; page 446-447; plates 447;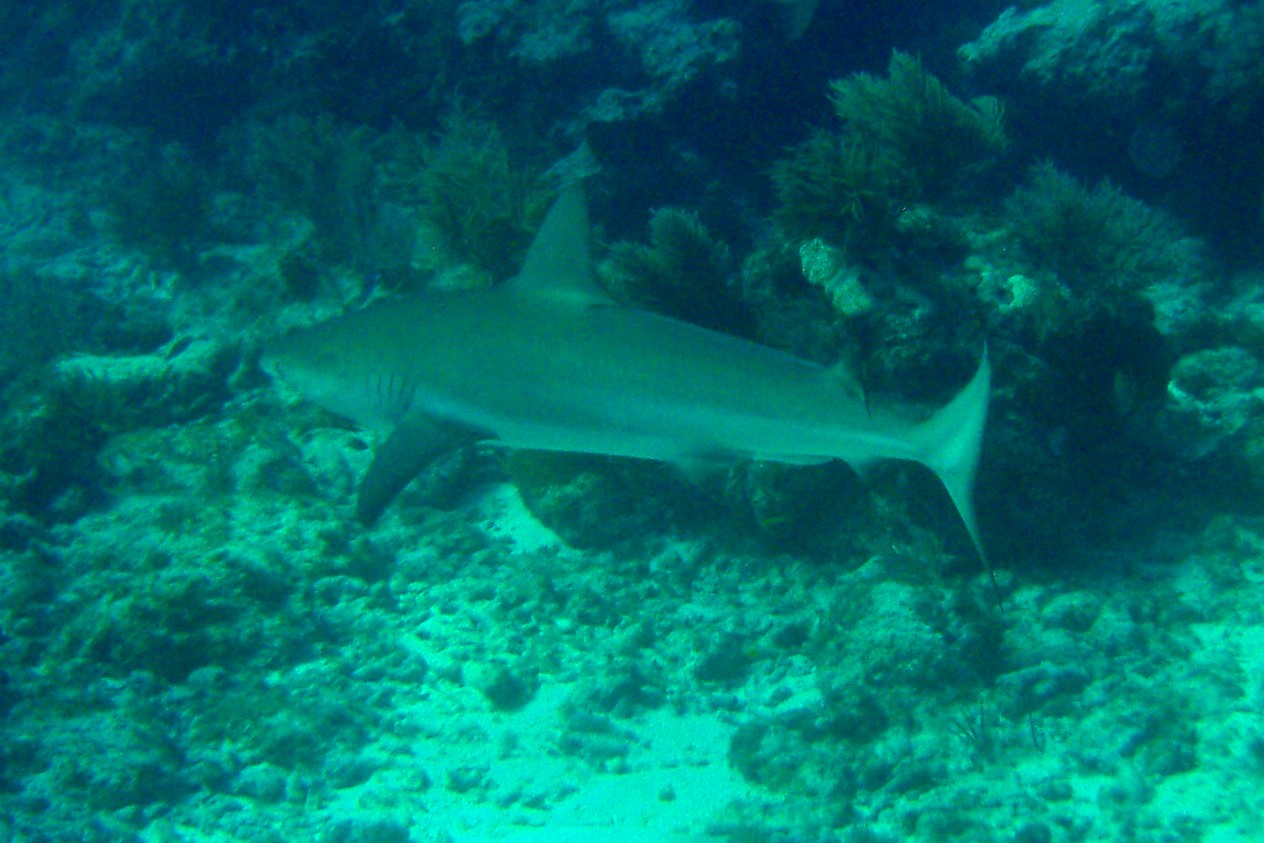 (shark24c.jpg) (full size)

from this angle it look lihe a Bull Shark, but is the same Reef Shark pictured above.
---
Rod Bigelow
Box 13 Chazy Lake
Dannemora, N.Y. 12929

< rodbigelow@netzero.net >