Puffcheek Blenny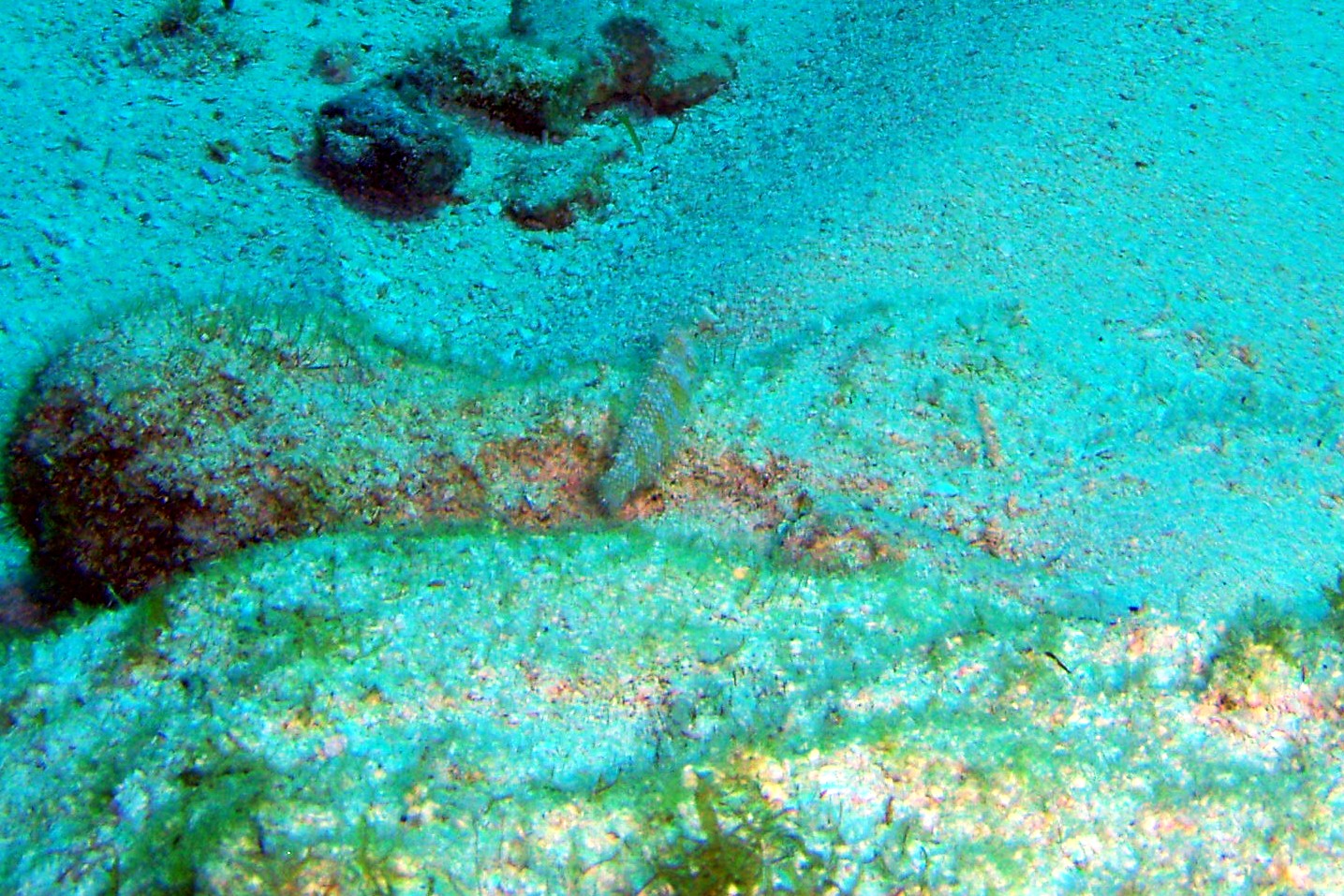 This is a probably a Puffcheek Blenny about 2 1/2 inches. Photo by Rod 03 March 2008.

Location South Ledges, Key Largo in about 20 feet water.

Labrisomus bucciferus

Features: 1. Four or five irregular body bars become
Description:
Notes: Similar blennys: Downy Blenny (L. kalisherae); Palehead Blenny (L. gobio)

Audubon Field Guide; page 600; no plate;
Reef Fish ID, 3rd edition; page 288-289; plate 289;
Size: 2-3 inches; max 3 1/2 inches;
Depth: 3-20 feet

(pufche21.jpg)
This is the same fish as above, poking his head around soft coral on the left. Notice the yellow iris and google eye.
---
Rod Bigelow

Box 13 Chazy Lake
Dannemora, N.Y. 12929

< rodbigelow@netzero.net >