Slender Filefish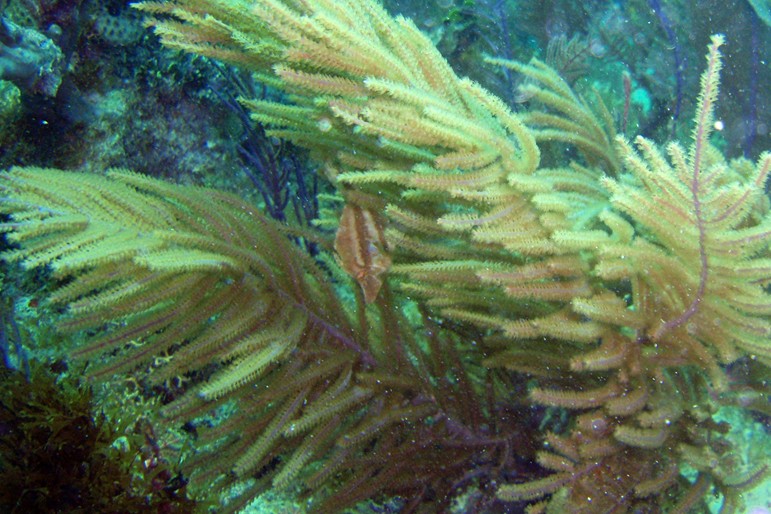 (full size)
This is a Slender Filefish about 3 inches. Photo by Rod 01 Mar 2007.

Location , Statue, Key Largo Dry Rocks in about 20 feet water.

Monocanthus tuckeri

Features: Very similar to Fringed Filefish (see below);
Description: Various shades 0f reddish brown to yellow-brown, brown or gray; upper body usually darker.
Notes: I have found this fish a couple of times in 2007, hiding very well in Gorgonians; I also have a small video of this vertical positioning in seafans;

I reduced picture size so they would be visible on your screen.
Audubon Field Guide; page 675; plate 399;
Reef Fish ID, 3rd edition; page 402-403; plate 402-403;
Size: 2-3 1/2 inches; max 4 inches;
Depth: 10-60 feet;

---
Rod Bigelow
Box 13 Chazy Lake
Dannemora, N.Y. 12929

< rodbigelow@netzero.net >