Redlip Blenny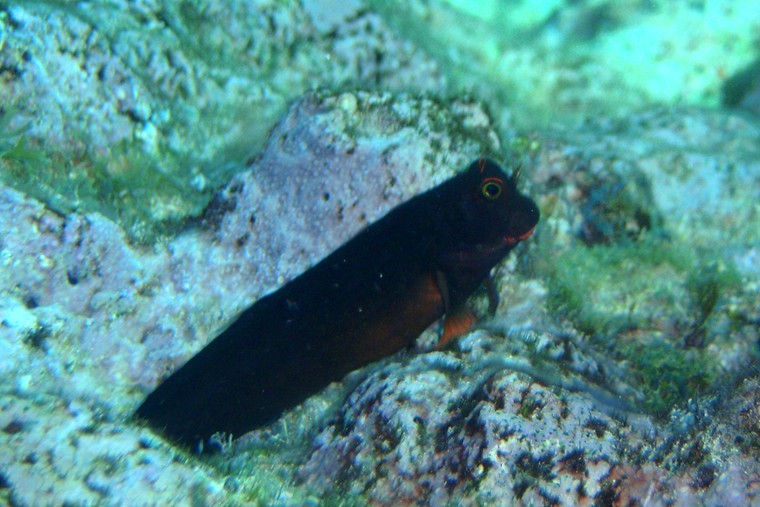 Ophioblennius atlanticus
This is Redlip Blenny about 4 inches. Photo by Rod 02 February 2008 in about 20 feet water.
Location was Mike's Wreck, Key Largo, Florida.

Features:
1. Blunt, reddish brown head; 2. Large lips;
Description:
Vary from dark reddish brown to bicolor with gray or nearly all gray, most commonly bicolor; Pectoral fins and upper border of of tail may be edged and tinted with yellow to gold or
red
.;
lips often are Red.
Notes:
Not shy, can be closely approached; retreat only if bothered; common to occasional South Florida, Bahamas, Caribbean; also northwestern Gulf of Mexico; can be locally abundent; inhabit shallow reefs and rocky inshore areas; move about bottom and frequently stop to perch in tripod-stance, supported by vpectoral fins and tail; Rest on reef crest; Territorial; will chase away intruders;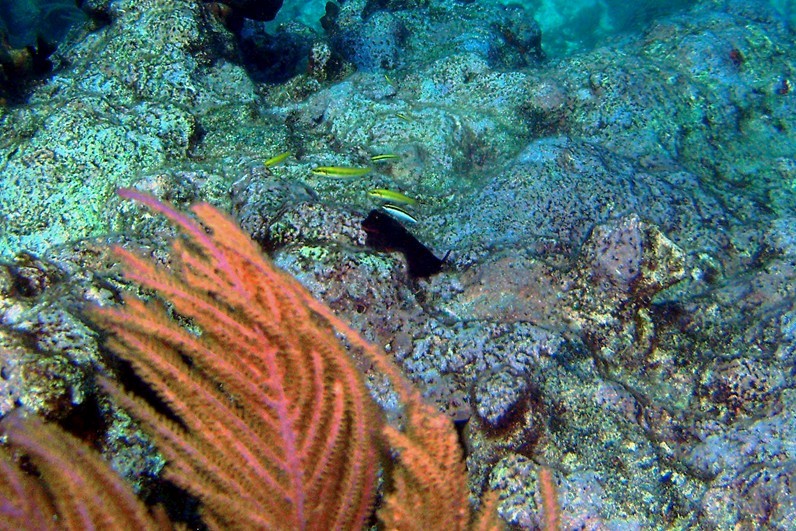 I reduced picture size so they would be visible on your screen. Just click on thumbnail for 6 x 4 picture, and name for 10 x 8 full size picture or more info.
Sources:
Size: 2 1/2 - 4 1/4 inches; max 5 in;
Depth: 1-30 feet;
Audubon Field Guide; page 608; plate 342;
Reef Fish ID 3rd ed.; page 322-323; plates 322-323;

---
Rod Bigelow
Box 13 Chazy Lake
Dannemora, N.Y. 12929

< rodbigelow@netzero.net >