White Grunt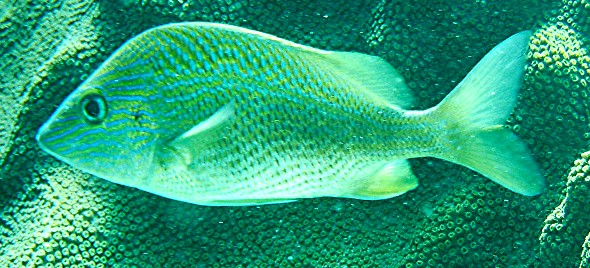 (full size)
This is a White Grunt about 15 inches. Photo by Rod 01 March 2006.

Location , Grecian Rocks, Key Largo in about 20 feet water.

Haemulon plumieri

Features:
Description:
Notes:

I reduced picture size so they would be visible on your screen. Just click on thumbnail for app. 6 x 4 picture, and filename for full size picture or more info.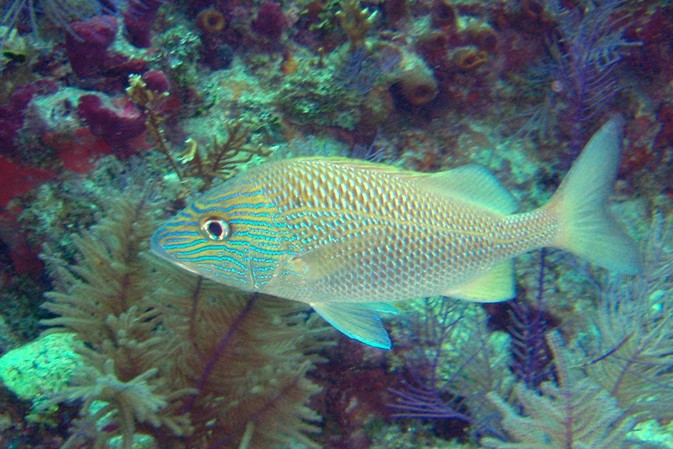 grunt41c.jpg

This photo was taken at Key Largo Dry Rocks on 02/21/07.
If you want full size picture send email.........................ROD

Audubon Field Guide; page 513; plate 226;
Reef Fish ID, 3rd edition; page 94-95; plate 95;
Size: 8-14 inches; max 18 inches;
Depth: 12-40 feet;

---
Rod Bigelow
Box 13 Chazy Lake
Dannemora, N.Y. 12929

< rodbigelow@netzero.net >