Porcupinefish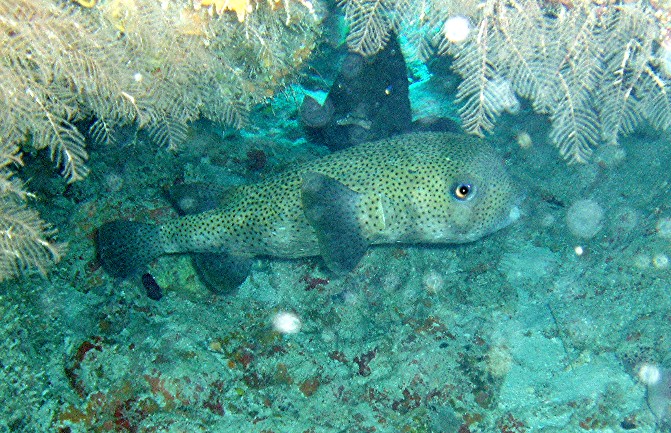 (full size)

This is a Porcupinefish about 24 inches. Photo by Rod 18 Nov 2004.

Diodon hystrix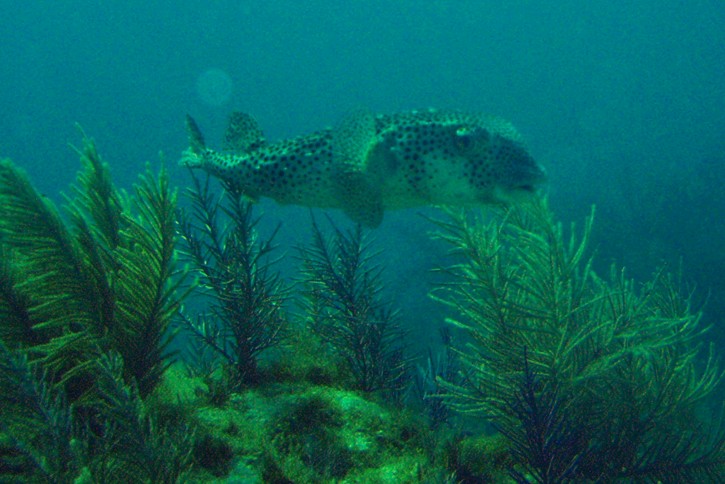 Porcupinefish about 18 inches. Photo by Rod 14 Feb 2009.

Location , Banana Reef, Key Largo in about 20 feet water.
( full size)
Features: Small dark spots over entire body; spots on fins;
Description: Olive to brown back, shading to white on belly; can pale or darken; long spines are erect only when inflated;
Notes: also known as "Spotted Spiny Puffer"

More pictures below:

Audubon Field Guide; page 685; plate 414;
Reef Fish ID, 3rd edition; page 388-389; plates 389;
Size: 12- 24 inches; max 36 inches;
Depth: 10 -60 feet;

---
Rod Bigelow
Box 13 Chazy Lake
Dannemora, N.Y. 12929

< rodbigelow@netzero.net >