Chalk Bass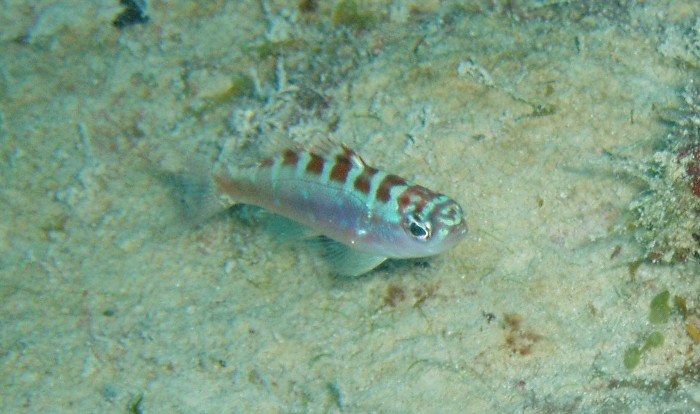 Serranus torugarum

1. Series of pale and dark bars across back.

Usually bluish, but can be orange to brown.
Occasional South Florida, Bahamas, central and northern Caribbean; uncommon southern Caribbean.
Hover in small groups over sand bottoms and coral rubble. Somewhat wary; move away slowly when closely approached.
I reduced picture size so they would be visible on your screen. Just click on thumbnail for 6 x 4 picture, and name for 10 x 8 full size picture or more info. Key Largo.
Size: 1 1/2 - 3 in.; max 3 1/2 in;
Depth: 3-225 feet;
Audubon Field Guide; page 440; plate 153;
Reef Fish ID 3rd ed; page 180-181; Plate 181;
Reef Fish ID; page 112-113; plate 113;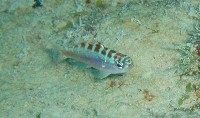 The above photo and top was taken on the deck of Speigel Grove, Key Largo, FL on 01/24/2006............ROD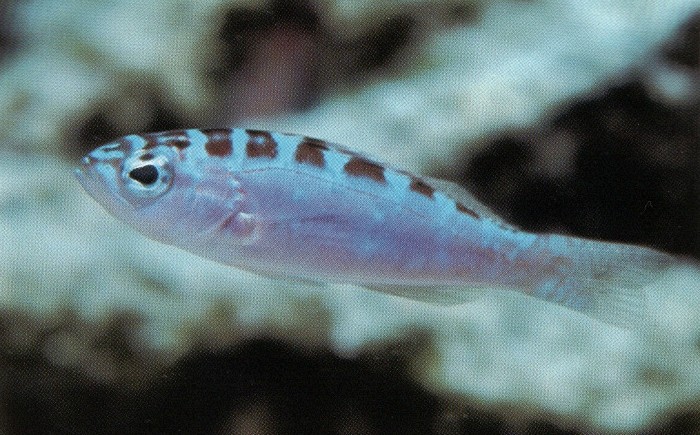 ---
Rod Bigelow
Box 13 Chazy Lake
Dannemora, N.Y. 12929


< rodbigelow@netzero.net >