Green Moray Eel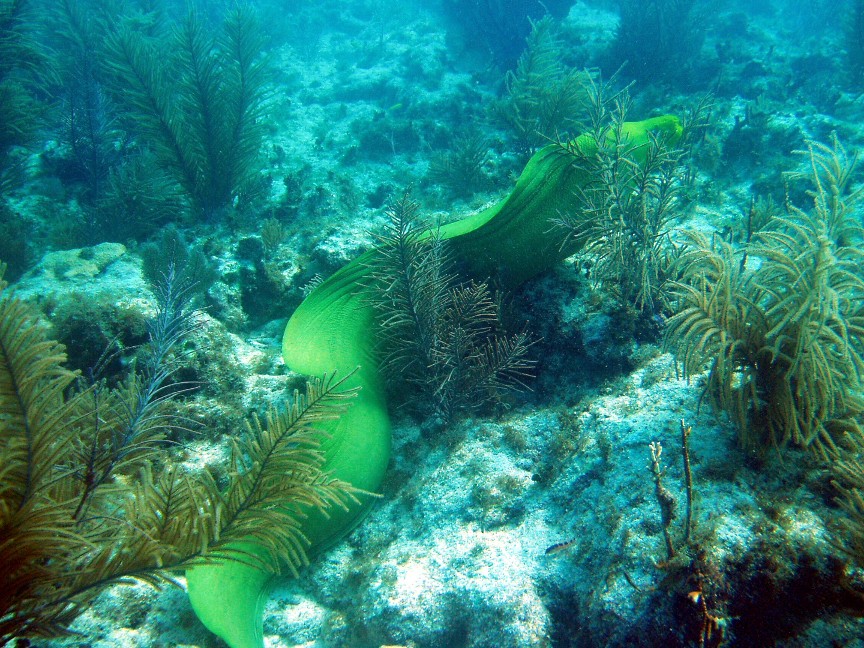 Gymnothorax funebris (moray103b.jpg)
This is a Green Moray Eel about 5 feet. Photo by Rod 25 Feb 04 in about 30 feet water.
Location was at Snapper Ledge; Key Largo.
Page 1
Family: Moray - Muraenidae

Features:
Uniform green to brown
Description:
Heavy body with no markings
Notes:
Constantly open and close mouth for respiration- not a threat
Size:
3-5 feet; max 8 ft
Depth:
10-100 ft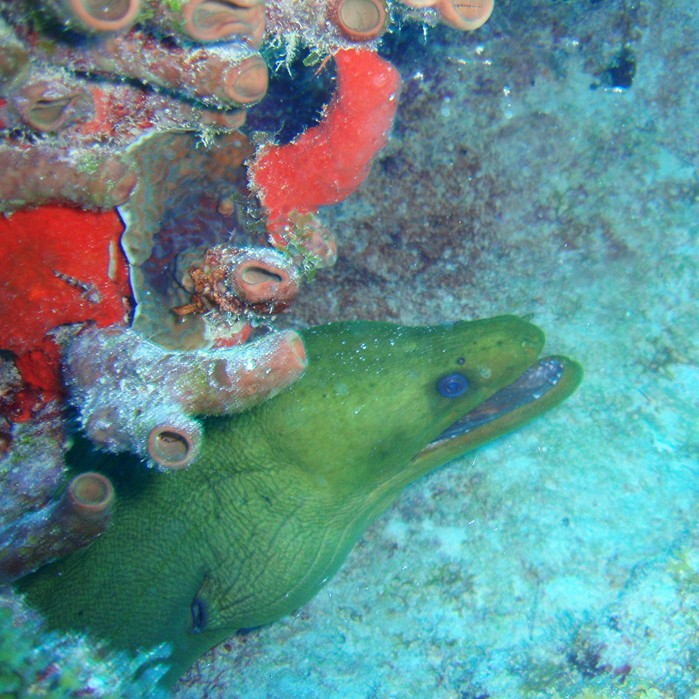 (moray7c.jpg) (full size)
(video)
This is a
Green Moray Eel
about 4 feet. Photos by Rod 26 Jan 2008.
Location , Molasses Reef, Key Largo in about 25 feet water.
---
These are photos take 18 March 2006 at North-North Dry Rocks, Key Largo, FL: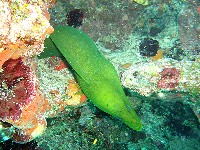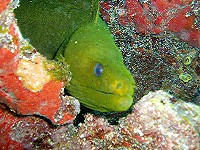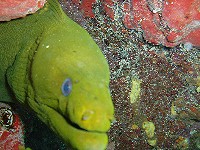 (
moray51.jpg
) (
moray52.jpg
) (
moray853.jpg
)
video
---
These are underwater photographs I took in February 2004. These were taken while I was diving at various spots in Key Largo. I reduced their size so they would be visible on your screen. Just click on thumbnail below for 6 x 4 picture, and name for 10 x 8 full size picture or more info. The following are of a Moray Eel I found out in the open, then swimming, and then under a ledge.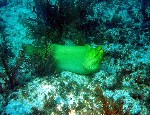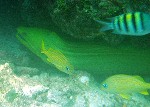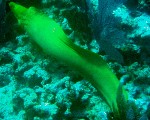 Moray 103a Moray 107 Moray 122 Moray 118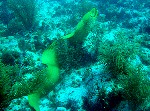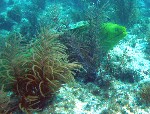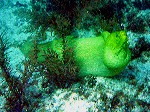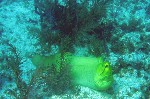 Moray 101 Moray 104 Moray 105 Moray 106


Size: 3-5 feet; max 8 feet.
Audubon Field Guide; page 315-316; plate 71;
Reef Fish ID; page 250-251; plate 251;
Reef Fish ID, 3rd Edition; page 424-425; plate 425;

---
Rod Bigelow
Box 13 Chazy Lake
Dannemora, N.Y. 12929

< rodbigelow@netzero.net >