Yellowtail Damselfish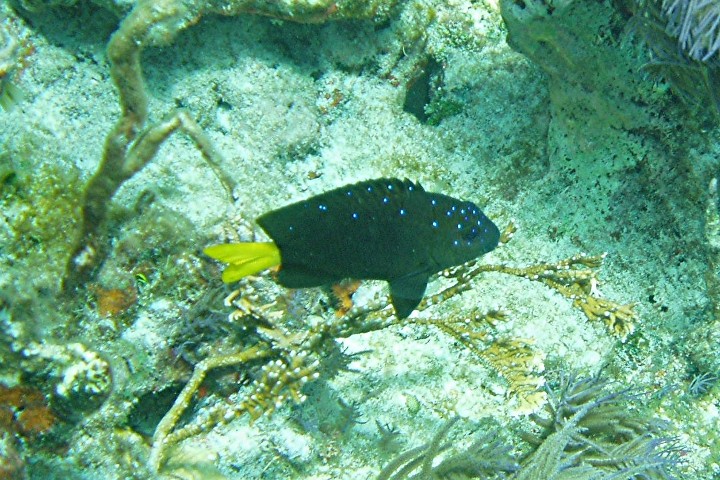 This is a Juvenile-intermediate Yellowtail Damselfish about 5 inches. Photo by Rod 13 Mar 04 in about 20 feet water.
Location was North-North Dry Rocks, Key Largo.

Microspathodon chrysurus


Dark Body; Yellow tail; also called
Jewelfish
because of gem like dots on juvenile. See
Jewelfish link
for pictures of juveniles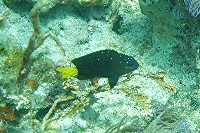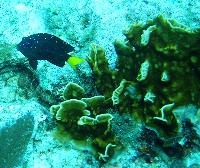 ytdam13015.jpg
ytail3.jpg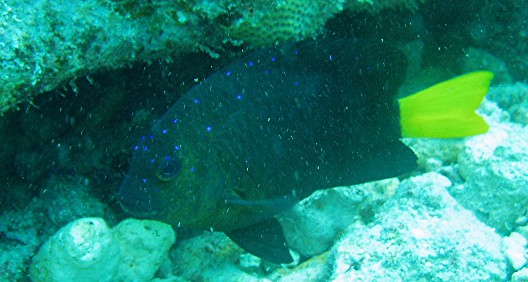 An Adult Yellowtail Damselfish, Photo 11 Feb 2006 City of Wash. (full size)
I reduced picture size so they would be visible on your screen. Just click on thumbnail for 6 x 4 picture, and name for 10 x 8 full size picture or more info.
Audubon Field Guide; page 550; plate 241;
Reef Fish ID; page 76-77 plate 77;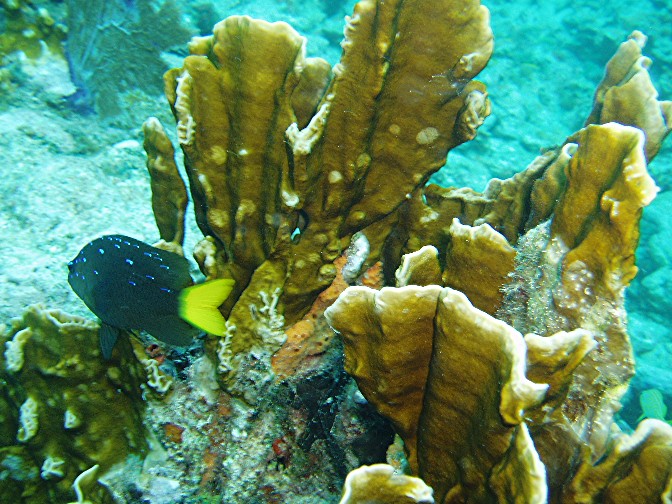 (full size)
This is a Yellowtail Damselfish at Carysfort Lighthouse. Photo by Rod 03 March 2006.
ytail3.jpg (above) is the same fish
---
Rod Bigelow
Box 13 Chazy Lake
Dannemora, N.Y. 12929

< rodbigelow@netzero.net >