Black Grouper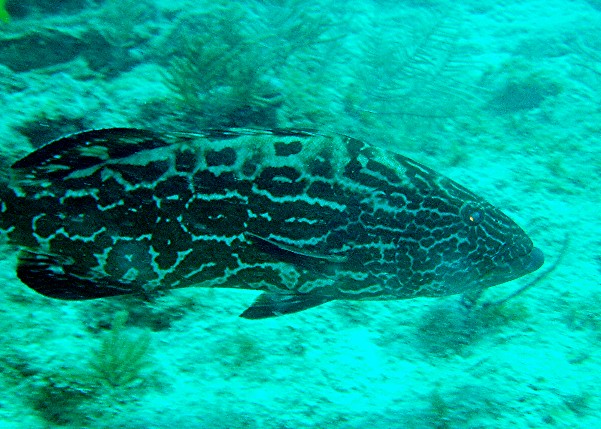 (full size)
This appears to be a Black Grouper. Photo by Rod 17 Feb 06 in about 30 feet water.
Location was The Benwood Wreck, Key Largo.

Mycteroperca bonaci
Thin pale to yellow margin on pectoral fins; Ends of rectangular blotches on upper body are nearly square;
I reduced picture size so they would be visible on your screen. Just click on thumbnail for 6 x 4 picture, and name for 10 x 8 full size picture or more info. First 2 pictures are from The Benwood Wreck, Key Largo.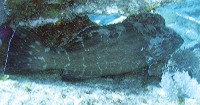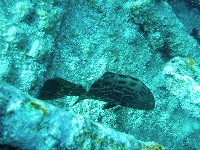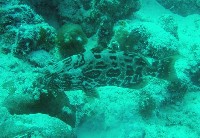 grouper08.jpg grouper03.jpg caryf014.jpg


Size: 1.5-3 feet; max 4 feet;
Depth: 20-100 feet;
Audubon Field Guide; page 450; plate 166;
Reef Fish ID 3rd ed; page 162-163 plate 162-163;
caryf014.jpg was taken at Carysfort Lighthouse on 03/31/04....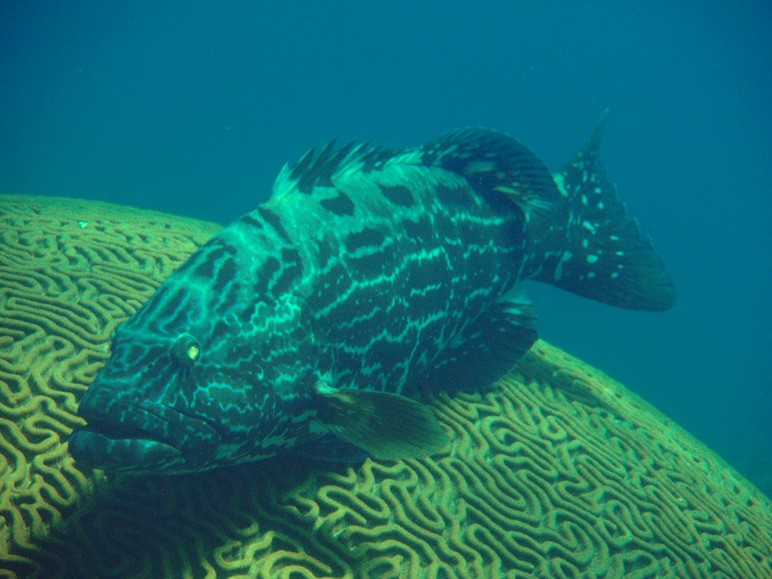 Black Grouper at Banana Reef 02/23/07..................ROD

---
Rod Bigelow
Box 13 Chazy Lake
Dannemora, N.Y. 12929

< rodbigelow@netzero.net >